DRAMA
LATERNA
Premiere Nov 6, 2021, 7.00 PM
Divadlo "12"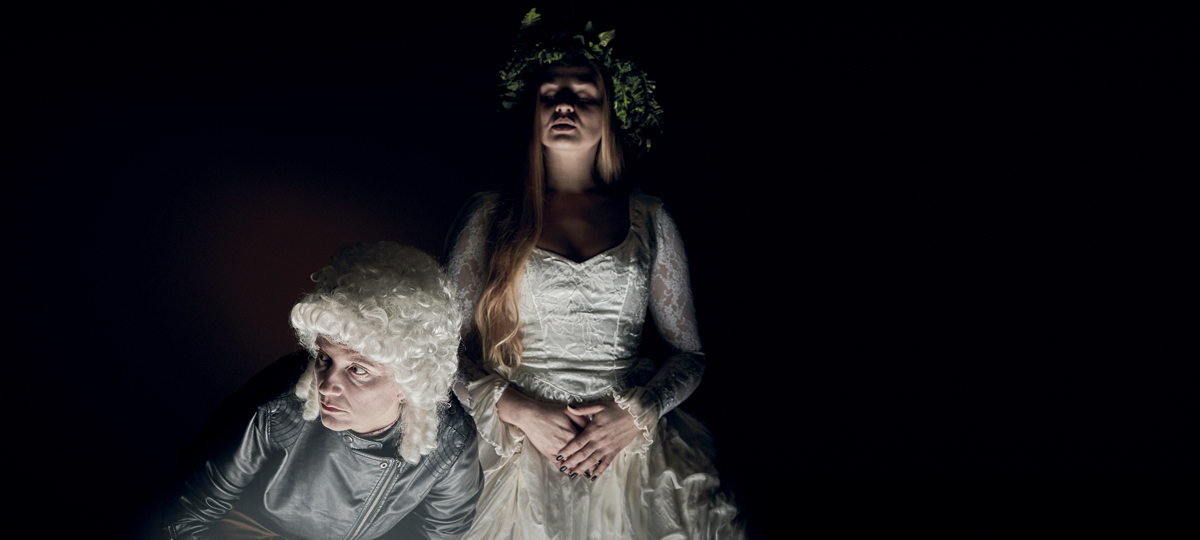 Detail
Realization Team / Cast
Show dates
Photo gallery
LATERNA
Premiere Nov 6, 2021, 7.00 PM - Divadlo "12"
Everything that can happen when rehearsing The Lantern
Informace
Directed by Janusz Klimsza

"It would have to be the nobility to break the lantern so, ha ha, you can whistle for it!"

Theatre "12" serving as an acting and interpretation laboratory.

Jirásek's Lantern deprived of the traditional fairy-tale robe, distant from the genre of the national tale "about the admirable determination of the Czech miller in the fight against the nobility". The Lantern without the myths and the usual interpretation, acted only by a few key characters. What inspired Jirasek to write his most famous play? And what influenced him whilst writing it? And what is influencing those interpreting The Lantern? The Lantern about The Lantern.

The first part of the planned trilogy about Czech national character through a laboratory interpretation of classical texts.
Buy tickets
Production team
Cast - Season:
Dates
Date
Time
Stage
Type
Detail
Tickets
Nov 6, 2021
7.00 PM
Divadlo "12"
Premiere
show detail
tickets
Nov 9, 2021
7.00 PM
Divadlo "12"
1st repetition
show detail
tickets
Nov 16, 2021
7.00 PM
Divadlo "12"
Repetition
show detail
tickets
Nov 28, 2021
7.00 PM
Divadlo "12"
Repetition
show detail
tickets
Dec 1, 2021
7.00 PM
Divadlo "12"
Repetition
show detail
tickets
Dec 15, 2021
7.00 PM
Divadlo "12"
Repetition
show detail
tickets
Jan 20, 2022
7.00 PM
Divadlo "12"
Repetition
show detail
Feb 2, 2022
7.00 PM
Divadlo "12"
Repetition
show detail
Feb 20, 2022
4.00 PM
Divadlo "12"
Repetition
show detail
Mar 17, 2022
7.00 PM
Divadlo "12"
Repetition
show detail
Apr 26, 2022
7.00 PM
Divadlo "12"
Repetition
show detail
May 31, 2022
7.00 PM
Divadlo "12"
Repetition
show detail
Gallery