ROMEO AND JULIET
Premiere Dec 15, 2011, 6.30 PM - Antonín Dvořák Theatre
The opera version of the famous story about the lovers of Verona in Ostrava after 80 years!
The love between Romeo and Juliet is known in various forms – as the original play by William Shakespeare, the dramatic symphony by Hector Berlioz or the renowned ballet by Sergei Prokofiev. We offer you the famous opera version written by Charles Gounod, which had its world premiere in Théâtre Lyrique in Paris on 27 April 1867. The opera Romeo and Juliet was last produced in Ostrava in 1926. The current production in the National Moravian-Silesian Theatre is the result of the cooperation between the director Peter Gábor and his team Jozef Ciller (stage design) and Katarína Holková (costume design). Peter Gábor already achieved great success last season with Fedora by Umberto Giordano.
From the history of the opera:
The fact that Gounod had intended to compose an opera based on Shakespeare's famous tragedy is first mentioned in his correspondence from the end of 1864. Jules Barbier and Michel Carré wrote the libretto in the first three months of the following year. In contrast to Bellini's opera The Capulets and the Montagues (I Capuleti e i Montecchi) for which Felice Romani completely reworked the Shakespeare's tragedy in 1830, the libretto in Gounod's opera follows the story more or less faithfully. The composer started his work in April of 1865 and he finished it three months later. First he thought that the opera would contain spoken dialogues but in the end he quickly wrote music for the recitatives during the preparations for the premiere. He kept the former division into five acts and at the end of rehearsals he added the prologue as well as the famous Juliet's waltz aria.
SUNG IN FRENCH WITH CZECH SUBTITLES
Dates
Gallery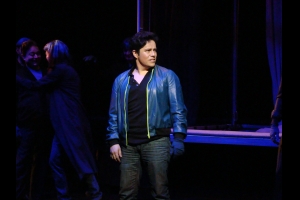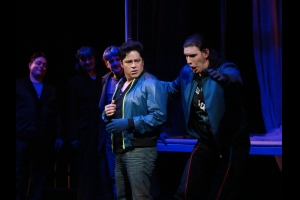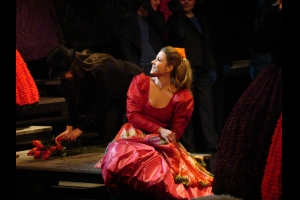 Rehearsal gallery