Buy tickets
Next performances
Dec 29, 2013

,

4.00 PM




Antonín Dvořák Theatre
Feb 17, 2011, 6.30 PM - Antonín Dvořák Theatre
Comical opera in three acts.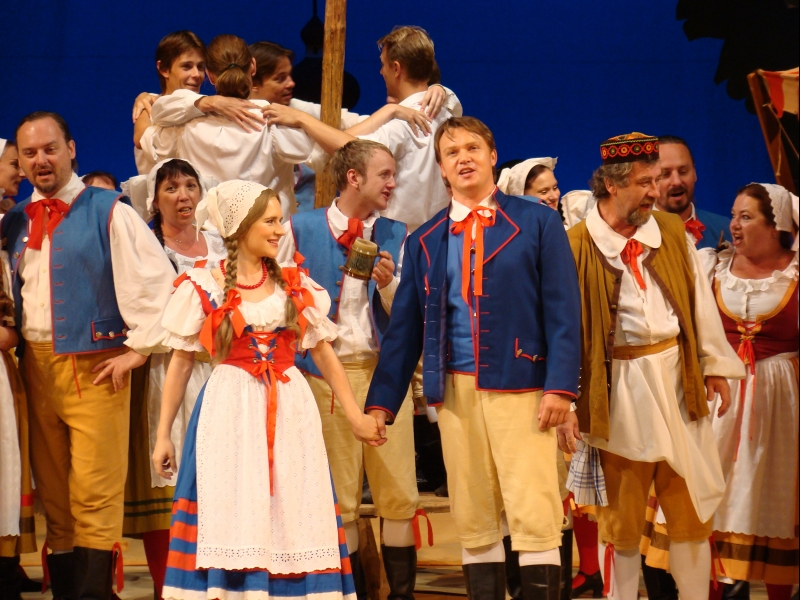 Since 29th August 2010 in a new music work up
The most popular Czech national opera and one of the best comic operas of world's operas production. Exultant, playful, dancing, funny, colourful – these are characteristics of Smetana's music as well as of the popular production of our operatic treasure.
SUNG IN CZECH WITH ENGLISH SUBTITLES
Cast at date: Feb 17, 2011
Dates
Gallery