Opening Hours of the Theatre Club::
Monday: CLOSED
Tuesday – Sunday: 19.00 – 02.00

CONTACT

Zdeněk Kloc
ul. Čs. legií 14
701 04 Ostrava – Moravská Ostrava
M: +420 732 131 592
OPERATOR

Dortová pohotovost s. r. o.
Nové sady 988/2, 602 00 Brno
CRN: 08261431
VAT ID: CZ08261431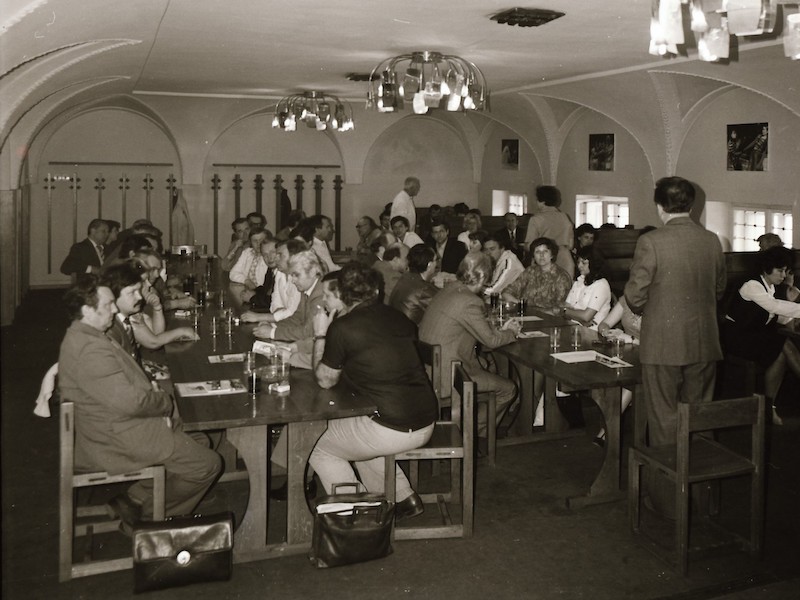 The Theatre Club at the National Moravian-Silesian Theatre was founded in the 1950s and it became a place where theatre professionals meet their guests. Still, there are a lot of people who often remember the first operators of the Club – the couple Anička and Karel Poloch – and the original decoration with chandeliers created by a scenographer Vladimír Šrámek. Over the years of its long-term existence, there have been parties after opening nights and performances, employee's birthday celebrations, new members welcome parties, theatre balls, press conferences, discussions with foreign guests, seminars and many other interesting events directly related to the theatre environment.