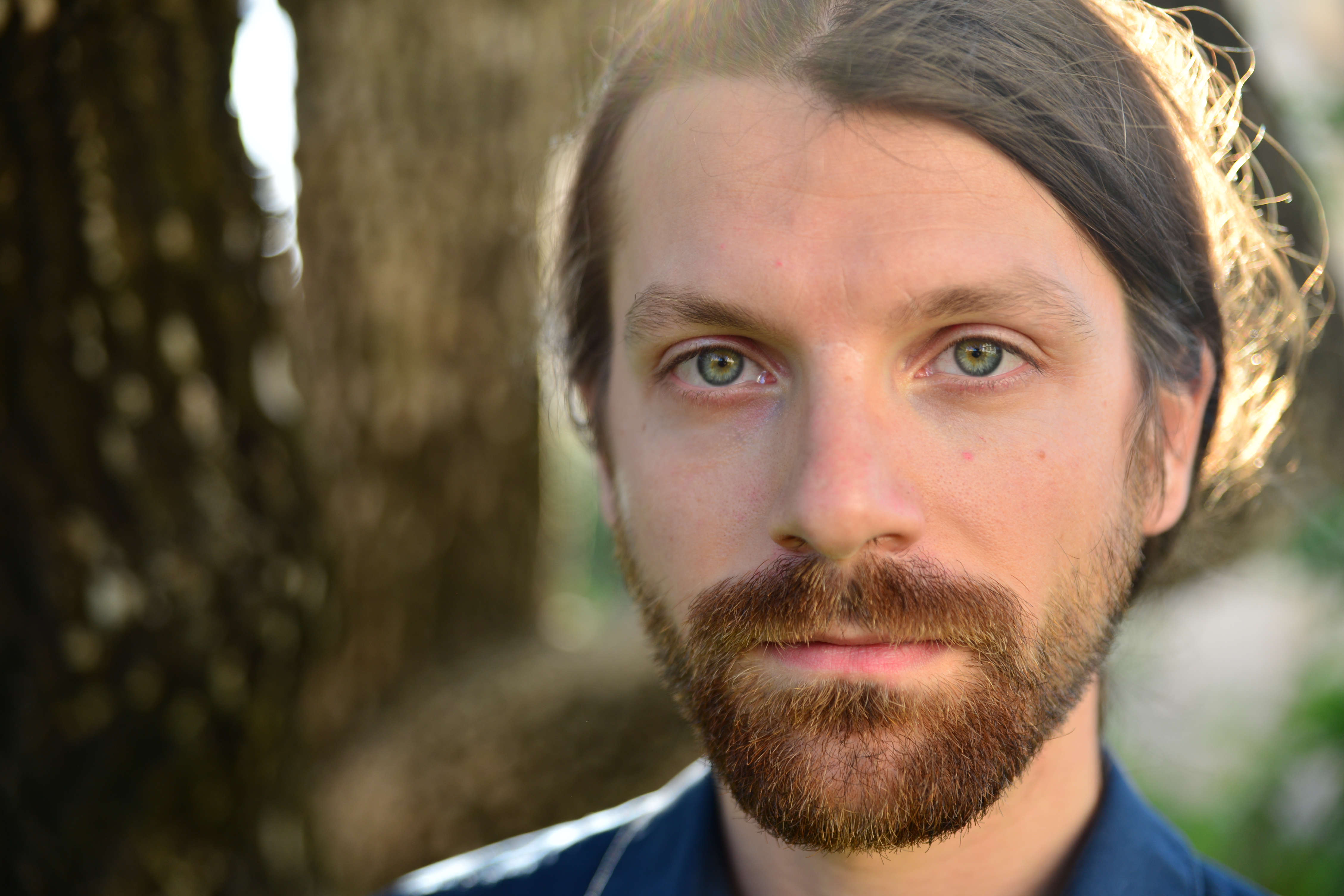 Joris Barcaroli was born in Nice, France. He starts his musical studies with the classical guitar. He enter in the Conservatory of Nice in 2003, where he studied guitar, musical writing, composing and orchestration. Then, he went to Paris in 2008 to continue his studies in the National Music School of Aulnay-sous-bois, where he learned the musical history, musical analysis, and chamber musi; he studied also conducting in the Iannis Xenakis Conservatory. Then he started to compose music for a theatre school in Paris: the Cours Florent, where he studied acting too. Back in Nice in 2013, he returned to the conservatory where he learned lyrical singing, baroque, and different traditional plucked strings instruments like Mediterranean lute and bouzouki. He learneda lot with practice too, as a musician and singer in different kind of music shows and bands. Passionate with lyrical theatre, he sung several years in operettas and comic operas, but at the opposite, he was a permanent member in traditional southern France vocal band, named Corou de Berra.

His first collaboration with the choreographer Michel Bejar was in 2009: The Others (Les Autres) in the National Ballet of Marseille.
He composed lyrical pieces: the oratorio Orpheus, the indestructible light (Orphée la lumière increvable) in 2016; the operetta Puss in Boots (Le Chat Botté) in 2017; the opera The Red and the Black (Le Rouge et le Noir) in 2018 and the operetta Budding Fiancees (Fiancés en Herbe) in 2020. Practicing different kind of traditional music, he composed different soundtrack for documentary films about Spain and Algeria on French TV, and works also with several traditional orchestras and vocal group as a composer and orchestrator. For theatre, he composes every year several stage music with French theatrical company, like in 2019 the circus show The Big Pocket Orchestra (Le grand Orchestre de Poche), and in 2020, Molière's theatre play The school for husbands (L'école des Maris).


Production team - Season: