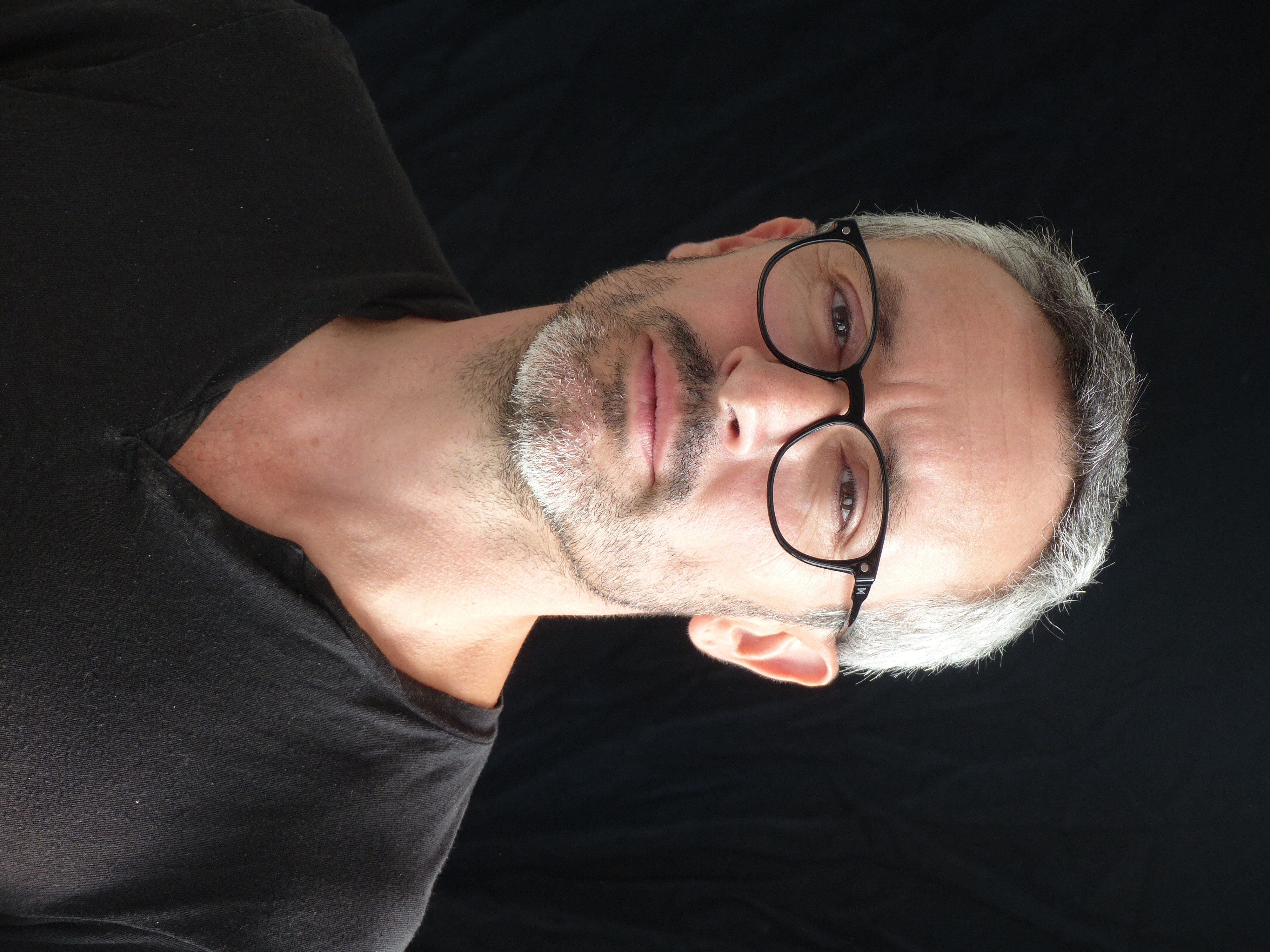 Michel Bejar was born in Lyon and studied at the Conservatoire National Supérieur de Musique et de Danse de Lyon. On graduation he joined the Jeune Ballet de France and in 1989 the Badishes Staats Theater Karlsruhe under the direction of Germinal Casado. In 1996 he joined the Ballet de l'Opéra National du Rhin under the direction of Jean-Paul Gravier (1996-98) and B.D'At (1998-02). Under these two Directors, he performed a large repertoire of solo roles including works by: K. Jooss, I. Kramer, G. Balanchine, M. Béjart, D. Bombana, C. Brumachon, L. Childs, B. D'At, B. Massin, W. Forsythe, I. Favier, J. Stromgren, U. Shultz, G. Tetley, H. Van Mannen, M. Kéléménis, J. Kyllian.
After this successful years, he decided to leave the company to join the Ballet de l'Opéra de Nice where he created his first choreographic work
Départs
. Whilst a member of the Ballet d'Europe in 2003 he obtained his degree of ballet teacher. He also increased his output of choreographic works through workshops organized and performed by the company.
In 2006 he began his freelance career by teaching in different companies and taking part in a variety of projects as performer, choreographer all over the world. He choreographed Shakespear and his women a piece at the Shanghai International Dance Festival and collaborated with Germaine Acogny at the French Cultural Center in Dakar.
He created and choreographed, in collaboration with the opera singer Patricia Samuel, Victor Massé's Les Noces de Jeannette.
Invited to create a new piece for the National Conservatory of Ljubjana and the Chung-Ang University of South Korea, he further developed his choreographic skills.
Ballet Master of the Royal Swedish Ballet from 2008 to 2012 he has been responsible for many ballets from the company's repertoire.
During this period he created The others based on the play No Exit by Jp.Sartre at Ballet National de Marseille where he collaborate for the first time with Joris Andre Barcaroli as composer and Céline Barcaroli as dramatist. One year later he choreographed and dance himself in the play Platero y nosotros at the festival Gueules de voix for La Compagnie Pantai.

In 2012 is taking up a freelance career, who leads him to collaborate with Les Ballets Jazz de Montreal during their European tour but quickly he became first ballet master at the Aalto Ballett Theatre Essen where in 2014, he create for the company the ballet Plaisirs in collaboration with Céline Barcaroli for the dramaturgy and the artistic development. This ballet ended the gala evening on the theme La fête des plaisirs of Versailles on the Aalto National Stage.

Back to the freelance activities as guest ballet master and rehearsal director, he staged in 2017 Traviata for the Opus Opera Festival in the south of France.


Production team - Season: