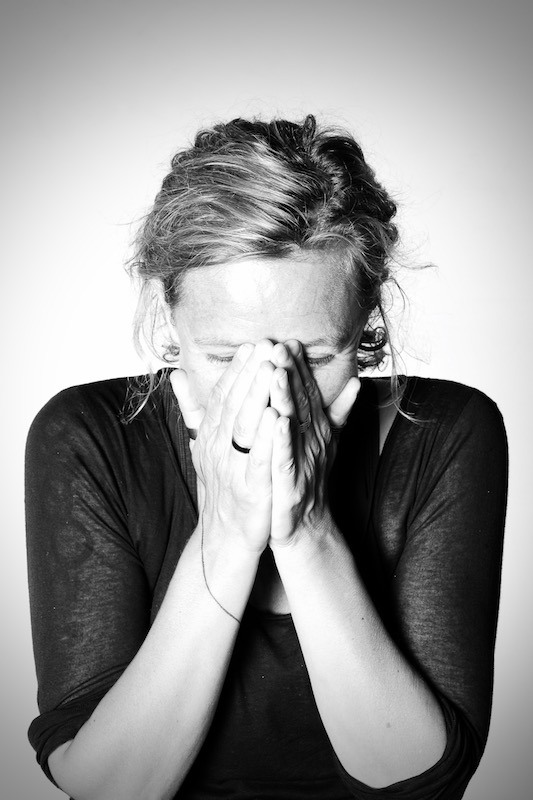 Loes Schakenbos travelled around the world as stage manager for Nederlands Dans Theater 1 and 3 between 1996 and 2004. Among the most renowned theatres she has worked at are Saitama Arts Center, Paris Opera Garnier, Lincoln Center, Sydney Opera House and Muziek Theater Amsterdam. After working at Korzo Theater in The Hague as a tour technician and light designer, Loes has started her own business involving light design and technical production for modern dance productions. Since then, she has been working with choreographer such as Jiří Kylián / Kylian Productions, Nanine Linning, André Gingras, Vaclav Kunes, Marina Mascarell, Alida Dors and Jiří Pokorny.
The light is such an important part of our daily life; it is the rhythm of our days, where the mood of people fluctuates with the amount of sun they can feel on their skin. Being a light designer, i am basically trying to re-create the beauty that is shown to us everyday.
… for instance this amazing moment when the clouds create a opening in the sky to let the beams of the sun radiate through or the light flickering from fish to fish as they group themselves just underneath the surface of the ocean.
Photo: Jiří Kylián
LIGHTDESIGN
2017

Three Times Rebel

Sunday Neurosis

Wolkenwanderer

Marina Mascarell

Jiří Pokorný

Wubkje Kuindersma

Korzo Productions - Mercat de les flors

Korzo Productions - Tanec Praha

Luxembourg

2016

Free Fallexposition

La Diablebatsafemme…

Humpback Runner

Installation"Corner"

Jiří Kylián

Marina Mascarell

Jiří Pokorný

Loes Schakenbos

Kylian Productions Nizozemsko

Ballet de l'Opera de Lyon Francie

Nederlands DansTheater 2 Nizozemsko

Fieldsof Wonder

2015

Body & Language

Black Painting

Mongrel

Like a Large Anima

Honey Dew Hunt

Hieronymus B

Lukáš Timulák

Nanine Linning

Marina Mascarell

Marina Mascarell

Jiří Pokorný

Ninine Linning

Kevin O'Day Ballett Nizozemsko Německo

Gauthier Dance Německo

Göteborg Operans Dans Kompanie Švédsko

Korzo Productions Nizozemsko

Nederlands Dans Theater 2 Nizozemsko

Heidelberg Dance Compagny Německo

2014

Oogst

The Sway of her Hips

Trivial Friend

Endless

Alida Dors

Marina Mascarell

Jiří Pokorný

Nanine Linning

Backbone Connects Nizozemsko

Skanes Dansteater Švédsko

Nederlands Dans Theater 2 Nizozemsko

Heidelberg Dance Compagny Německo

2013

East Shadow

Doze

ZERO

Jiří Kylián

Jiří Pokorný

Nanine Linning

Kylian Productions Nizozemsko

Nederlands Dans Theater 2 Nizozemsko

Heidelberg Dance Compagny Německo

2012

Codex

Gloomy Triptych on Pink

The Sweet Art of Bruising

Voice Over

Andre Gingras

Natalia Horečná

Andre Gingras

Nanine Linning

Dance Works RotterdamNizozemsko

Chemnitz Dance Compagny Německo

Dance Works RotterdamNizozemsko

Osnabruck Dance Compagny Německo

2011

Anonymous

Pan Complex

Requiem

Zwaailicht Brigade

Jiří Kylián

Moving Theatre

Nanine Linning

Jakkoo Toivoonen

Kylian Productions / Korzo Productions Nizozemsko

Moving Theatre Německo

Osnabruck Dance Compagny Německo

Meekers Nizozemsko

2010

MaMa KirstineÏlum

Endless Song of Silence

We Should Be Dead

Temporarily Condition

Sørensen

Nanine Linning

Sjoerd Vreugdenhil

Václav Kuneš

KirstineIlum Dánsko

Stichting Nanine Linning.nl Nizozemsko

Troubledspoon / Korzo Productions Nizozemsko

Opera National de Bordeaux Francie

2009

Small Hour Ago

Pause KirstineÏlum

Ghostnote

Václav Kuneš

Sørensen

Václav Kuneš

Korzo Productions Nizozemsko

KirstineIlum Dánsko

Station Zuid Nizozemsko

Před rokem 2008

Small Hour

Honest Poverty of Past

Václav Kuneš

Sjoerd Vreugdenhil

Korzo Productions Nizozemsko

Korzo Productions Nizozemsko
PRODUCTIONS STAGED OR RESTAGED
Jiri Kylian Petite Mort – Falling Angels – Symphony in D – Sinfonietta – Click Pause Silence – Sechs Tanze
Nanine Linning Hieronymus B - ZERO – Voice Over – Requiem – Dolby – Endless Song of Silence
Vaclav Kunes Small Hour – Neen Ya
Production team - Season: