BALLET
CARMEN
Premiere May 12, 2022, 6.30 PM
Jiří Myron Theatre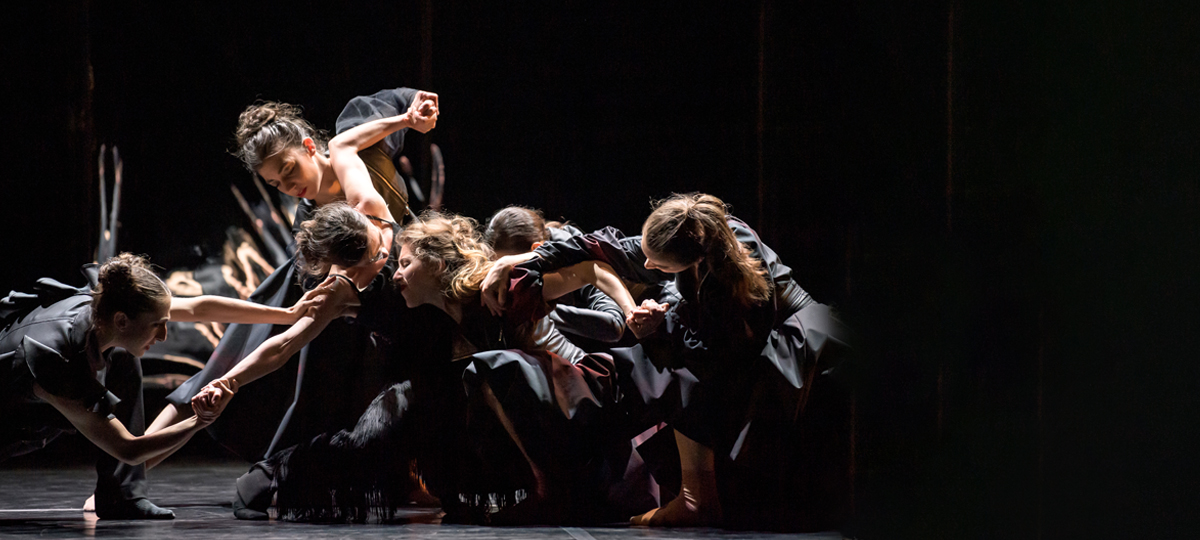 Detail
Realization Team / Cast
Show dates
Photo gallery
Articles, video, audio
CARMEN
Premiere May 12, 2022, 6.30 PM - Jiří Myron Theatre
Who is killing whom and how?
Informace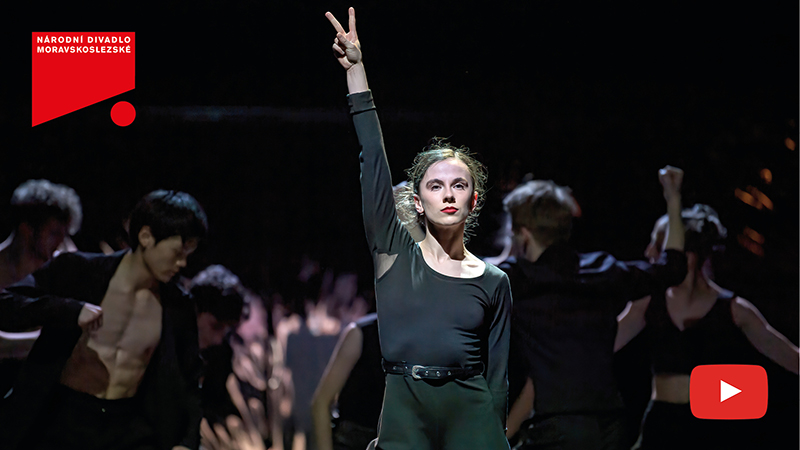 "I like the way how the character of Carmen loves—she is unconventional and progressive. She is cruel, but she cannot hate. She is free, untightened, and she always fight for the femininity and liberty. This is exactly the opposite to José who becomes desperate and loses the fight with himself due to his selfishness and narrow-minded perception of love." Jiří Pokorný

The sensual and passionate ballet is choreographed by the Czech choreographer Jiří Pokorný, who comes back to Ostrava after four years. In 2018, Jiří prepared the choreography Humpback Runner, which he transposed from the Dutch company NDT2 and which formed a part of the production Rising and Falling.
Creators of the "Ostrava conception" proceed from the original opera libretto by Henri Meilhac a Ludovic Halévy that is based on the novella of the same name by Prosper Mérimée. As far as the music is concerned, they found inspiration in various versions of Shchedrin's ballet suits, well-known movies, and scenic interpretations (e.g., by Carlos Saura and Mats Ek). Same as in any other previous version, Carmen, José, and Micaele, who is given the name Lady M in this ballet, are essential in the story. Sunny 19th-century Spanish Sevilla is replaced by a night club of the contemporary industrial city, but the dramatic tension is not lost, quite the opposite...

Using of the music with the permission of Boosey & Hawkes Music Publishers Limited on behalf of Musikverlag Hans Sikorski GmbH.

| | | | | |
| --- | --- | --- | --- | --- |
| Media partners: | | | | |
| Partners: | | | | |
Buy tickets
Next show dates
Jiří Myron Theatre

Tickets
Jiří Myron Theatre

Tickets
Production team
Cast - Season:
Dates
Date
Time
Stage
Type
Detail
Tickets
May 11, 2022
Jiří Myron Theatre
Veřejná generální zkouška
show detail
May 12, 2022
6.30 PM
Jiří Myron Theatre
Premiere
show detail
May 14, 2022
6.30 PM
Jiří Myron Theatre
2nd premiere
show detail
May 19, 2022
6.30 PM
Jiří Myron Theatre
Repetition
show detail
Jun 8, 2022
6.30 PM
Jiří Myron Theatre
Repetition
show detail
Jun 10, 2022
6.30 PM
Jiří Myron Theatre
Repetition
show detail
Oct 4, 2022
6.30 PM
Jiří Myron Theatre
Repetition
show detail
Oct 7, 2022
6.30 PM
Jiří Myron Theatre
Repetition
show detail
Oct 13, 2022
6.30 PM
Jiří Myron Theatre
Repetition
show detail
Dec 14, 2022
6.30 PM
Jiří Myron Theatre
Repetition
show detail
Jan 20, 2023
6.30 PM
Jiří Myron Theatre
Repetition
show detail
Jan 24, 2023
6.30 PM
Jiří Myron Theatre
Repetition
show detail
Jan 25, 2023
6.30 PM
Jiří Myron Theatre
Repetition
show detail
Mar 31, 2023
6.30 PM
Jiří Myron Theatre
Repetition
show detail
tickets
Apr 2, 2023
3.00 PM
Jiří Myron Theatre
Repetition
show detail
tickets
Sep 16, 2023
6.30 PM
Jiří Myron Theatre
Repetition
show detail
Sep 17, 2023
6.30 PM
Jiří Myron Theatre
Repetition
show detail
Oct 18, 2023
6.30 PM
Jiří Myron Theatre
Repetition
show detail
Dec 1, 2023
6.30 PM
Jiří Myron Theatre
Repetition
show detail
Gallery
Články
Video
Audio
Související