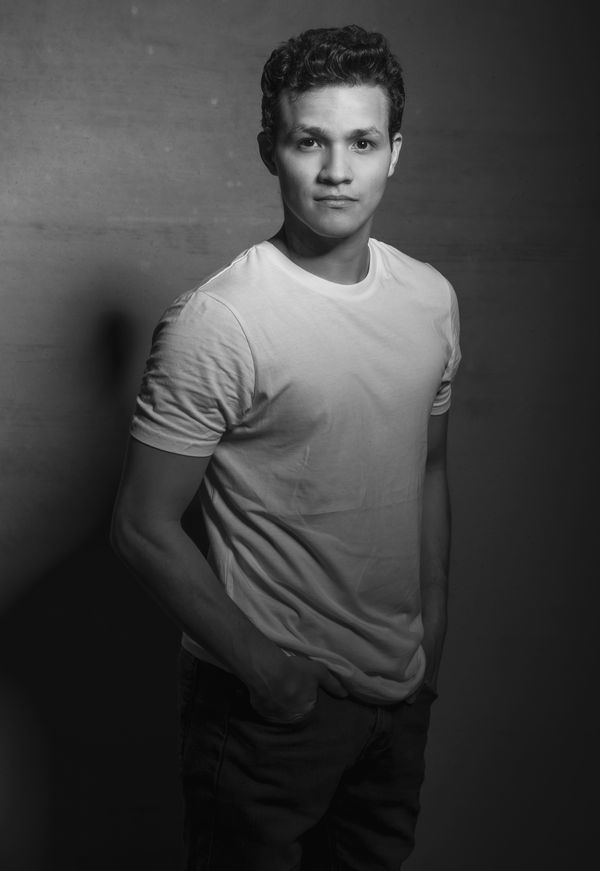 He was born in Mexico and gathered his education in Panama.
In 2008 he was contracted in National Ballet of Panamá where he became first soloist in 2011. In season 2015/2016 he joined The Georgia Ballet ensemble (under artistic leadership of Nina Ananiashvili) residing in Opera and Ballet Theater of Tbilisi, Georgia. In 2017 he returned back to National Ballet of Panamá as first soloist and in 2021 successfully graduated at University of Panama - Faculty of Fine Arts. He attended many international competitions where was rewarded by many prizes such as: Grand Prix at Ballet Beyond Borders Competition in Montana, USA in 2018 or Anita Villalaz Award at Estrella de la Danza Panameña competition in Panamá City, Panamá the same year. He is the 2013's finalist of International Ballet Competition of Valentina Kozlova and holder of Professional Gold Medal from international competition Star of the 21st Century from 2012. He was also part of international gala performances and dance festivals and he guested in various countries including Costa Rica, Colombia, El Salvador, Nicaragua, Guatemala, Ecuador, Venezuela, Peru, the Dominican Republic, Russia, Bulgaria, Georgia, Spain, Lithuania and Italy.
His repertoir covers not only classical leading roles like Solor in La Bayadere ballet, Basil in Don Quixote, Franz in Coppelia, Prince in Nutcracker, Conrad in Le Corsaire or Prince Ali in La Peri ballet, but also creations of world-known choreographer George Balachine (Symphony in C, Tarantella) and other contemporary creators.
In the season 2021/2022 he joined the NDM ballet ensemble as soloist.