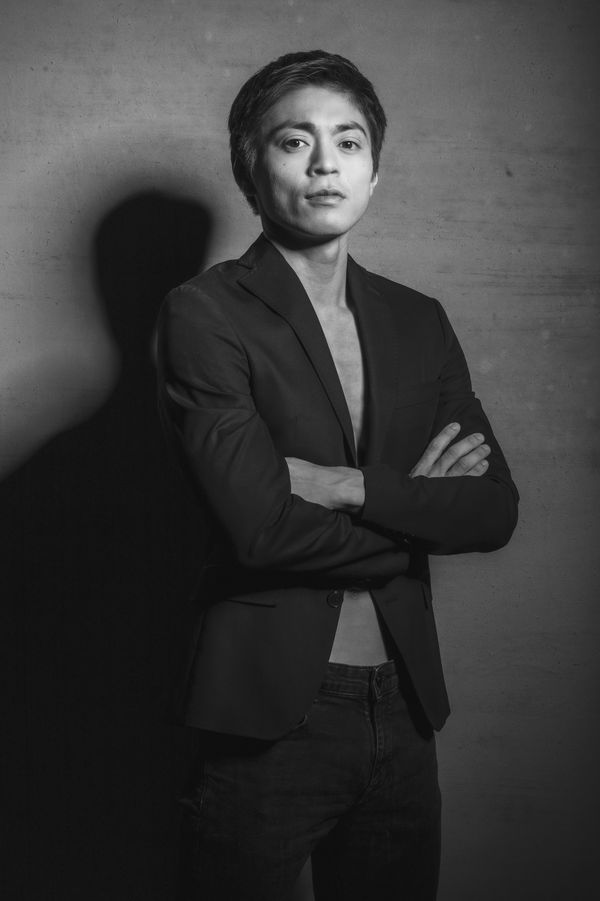 The first soloist in the ballet of the National Moravian-Silesian Theatre.

He received a dance education in his hometown, Osaka, and then at Royal Ballet School, in Antwerp, Belgium. In 2013-2014 he performed as a demi-soloist in the Polish scene of "Teatr Wielki" in Lodz. From 2014-2015 he became a member of the ballet ensemble of the National Moravian-Silesian Theatre and in 2017 he became a demi-soloist. He portrayed e.g. the title role in the ballet The Nutcracker, the role of Lysander and Robin in A Midsummer Night´s Dream, Porthos and Anthos in The Three Musketeers, and Sancho Panza in Don Quijote. He is excellent at modern repertoire: SUB (Two Worlds /One World), All That Jazz, Rock, Blues, Flights and Falls, Rossini Cards, and Memories of Mahler.

In 2018 he received Jantar Award for the dancer of the year for his performance in Johan Inger's choreography Rain Dogs within the programme All That Jazz, Rock, Blues, taking into account the performance in the role of Porthos, in the play The Three Musketeers. He was awarded for his technical and expressive certainty. "He cannot be overlooked, he draws attention to himself," concludes the ballet jury. He is making a name for himself in the field of classical ballet as well as in any other style and genre of the broad spectrum of contemporary dance theatre.

Thanks to the unique portrayal of the title character Franz in the Czech premiere of the ballet Coppélia choreographed by Giorgio Madia and the role of Escamillo in the play Carmen choreographed by Jiří Pokorný, since September 2022 Rei Masatoni has continued in the ensemble of the ballet of National Moravian-Silesian Theatre as the first soloist.
Production team - Season:
| | |
| --- | --- |
| MANON | Motion cooperation for balet |
| | |
| --- | --- |
| MANON | Motion cooperation for balet |