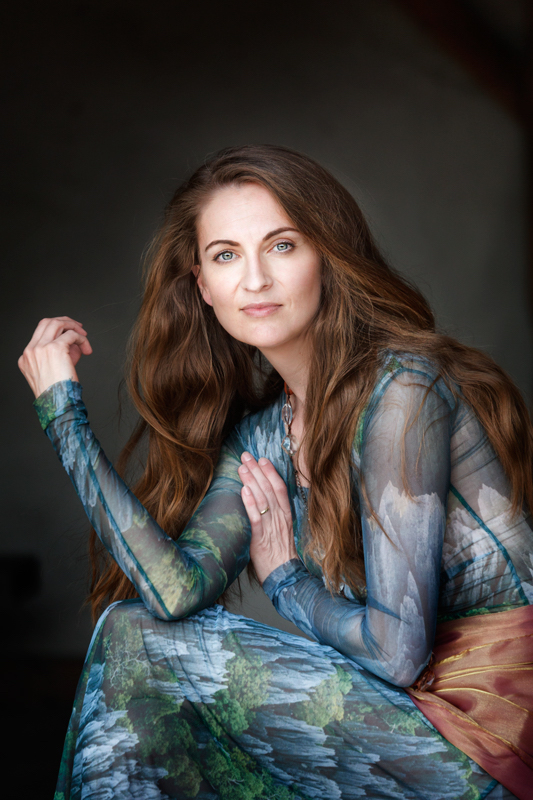 Anna Nitrová studied solo singing at the Faculty of Arts at the University of Ostrava between 1996 and 2000, then she attended private singing lessons with Natalia Romanová and Tatiana Teslia, now she's consulting with Eva Dřízgová-Jirušová.
At the beginning of her career, she was a member of the National Moravian-Silesian Theatre opera choir under the conduction of Jurij Galatenko (between 1999 and 2001), in 2001 she has become a soloist of the opera company. She has portrayed the roles of Varvara (Janáček's Katya Kabanová), Rosina (Rossini's The Barber of Seville), Konchakovna (Borodin's Prince Igor), Kate (The Devil and Kate by Dvořák), Suzuki (Puccini's Madama Butterfly), Flora Bervoix (Verdi's La traviata), Fenena (Verdi's Nabucco) and Nikolios (The Greek Passion by Martinů); she has also portrayed several roles in Jaromír Nohavica's adaptations of some Mozart's operas, for example Dorabella (Così fan tutte), Donna Elvira (Don Giovanni) and Cherubino (The Marriage of Figaro), we could lately see her as Annio in La clemenza di Tito. Apart from the roles of Cherubino and Annio, she has performed another so-called "breeches roles", for example the Composer (Richard Strauss's Ariadne auf Naxos), Siébel (Gounod's Faust) and Smeton (Donizetti's Anna Bolena). According to Nitrová, her most significant roles are Carmen (in Bizet's opera adaptation - La Tragédie de Carmen by Brook, Carriére and Constant) and Isabella (Rossini's L'italiana in Algeri).
The roles of Donna Elvira (2007) and Isabella (2010) earned her a wider nomination for the Thalia Award. Last season she portrayed the title role in The Rape of Lucretia by Benjamin Britten, and also the Virgin Rose (Panna Róza) in The Secret by Bedřich Smetana. We can currently see her performing Emilia in Verdi's Othello.
Anna Nitrová has guest-starred at many theatres within the Czech Republic (Plzeň, Brno, Olomouc, Opava). As for her concert activities, she has performed at the French festival Les Rencontres de Louvergny, the Janáček May International Music Festival, the St. Wenceslas Music Festival, the Autumn Festival of Sacred Music Olomouc or in a concert series commemorating W.A. Mozart. She was a finalist in the 1998 Mikuláš Schneider-Trnavský International Vocal Competition and in the 2005 Antonín Dvořák's International Singing Competition in Carlsbad, she won second place in the 2002 Musica Sacra international competition. She also performs in Pavel Helebrand's contemporary plays – in Balady, Evangelium podle houslí, Ngoa-É or Jesličky svatého Františka.
Photo: Tamara Černá SofiG