OPERA
THE SCHOOL OF JEALOUSY
Premiere Feb 20, 2020, 6.30 PM
Antonín Dvořák Theatre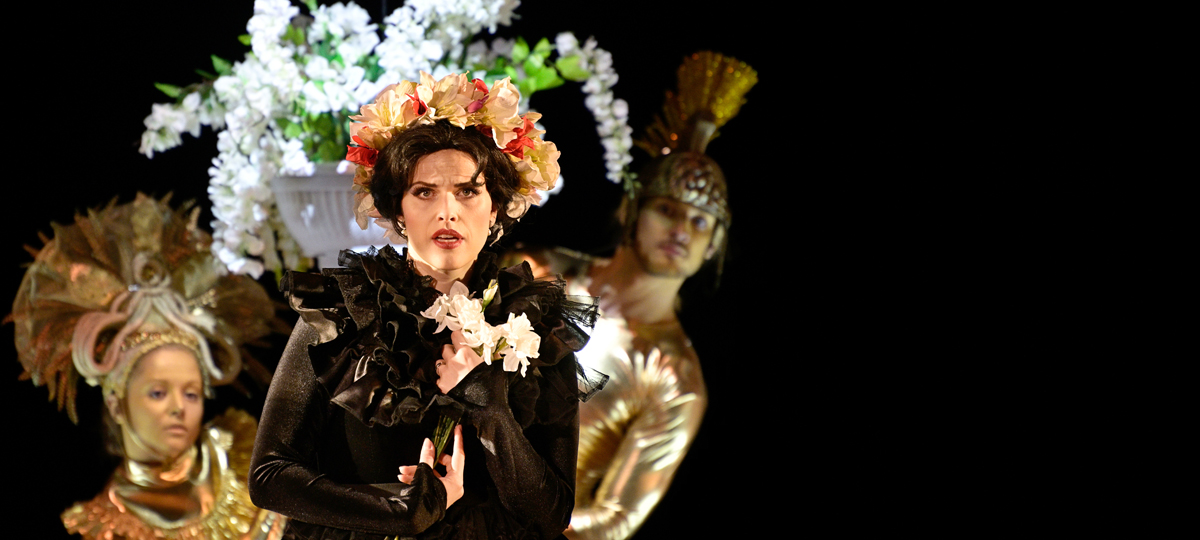 Detail
Realization Team / Cast
Show dates
Photo gallery
THE SCHOOL OF JEALOUSY
Premiere Feb 20, 2020, 6.30 PM - Antonín Dvořák Theatre
Musical dramma giocoso in two acts from 1778
Informace
Libretto by Caterino Mazzolà (1745–1806)

"But loyalty is boring these days, it's almost like a man has sinned somehow."

Dramma giocoso translates as comic drama. Such genre subtitles were also given to the finest two operas composed by Wolfgang Amadeus Mozart – Don Giovanni and Così fan tutte. It is the latter of the two that has a similar theme to Salieri's School of Jealousy. They are both comedies from the 18th century about relationships, full of disguises and situational humour in the spirit of Carlo Goldoni. In its time, it became one of the most popular operas of the famous imperial Kapellmeister, when 60 productions of the opera were performed in opera houses from Lisbon to Moscow over more than three decades. The main plot of the story is a rehearsal conducted by someone else – and very much reminiscent of the opera on the libretto by Lorenzo da Ponte Così fan tutte. However, The School of Jealousy is far more frivolous, filled with extreme explosions of loving passion and jealousy, in contrast to the cool indifference shown by the three couples of different social classes.

Performed in the Italian original with Czech and English subtitles.
Buy tickets
Production team
Cast - Season:
Dates
Date
Time
Stage
Type
Detail
Tickets
Feb 20, 2020
6.30 PM
Antonín Dvořák Theatre
Premiere
show detail
Feb 22, 2020
6.30 PM
Antonín Dvořák Theatre
2nd premiere
show detail
Feb 24, 2020
6.30 PM
Antonín Dvořák Theatre
Repetition
show detail
Feb 25, 2020
6.30 PM
Antonín Dvořák Theatre
Repetition
show detail
Mar 5, 2020
6.30 PM
Antonín Dvořák Theatre
Repetition
show detail
Oct 16, 2020
6.30 PM
Antonín Dvořák Theatre
Repetition
show detail
tickets
Oct 21, 2020
6.30 PM
Antonín Dvořák Theatre
Repetition
show detail
tickets
Nov 5, 2020
6.30 PM
Antonín Dvořák Theatre
Repetition
show detail
tickets
Nov 18, 2020
6.30 PM
Antonín Dvořák Theatre
Repetition
show detail
tickets
Nov 24, 2020
6.30 PM
Antonín Dvořák Theatre
Derniere
show detail
tickets
Gallery
Rehearsal gallery