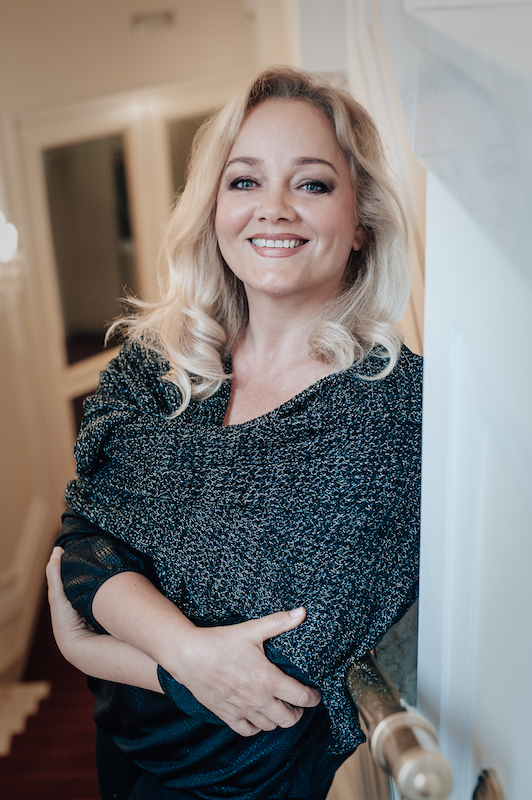 E
va Dřízgová-Jirušová is one of the most sought-after opera and concert singers in the Czech Republic. She has guest-starred at numerous theatres and has cooperated with our best orchestras, including the Czech Philharmonic, the Prague Symphony Orchestra (FOK), Brno Philharmonic, and Janáček Philharmonic Orchestra in Ostrava.
Her vocal techniques and skills allow her to interpret wide repertoire of opera and cantata, oratory and song creations, including Richard Strauss's and Gustav Mahler's symphonies. Thanks to her musicality she is also a sought-after interpret of contemporary music. She has sung in almost all European countries, but also in Japan where, besides other roles, she introduced herself in the title role of Janáček's The Cunning Little Vixen at the Japanese premiere, accompanied by the Tokyo Symphony Orchestra. One of her most significant roles is Rusalka, performed at various stages - the National Theatre in Prague and Brno, the National Moravian-Silesian Theatre, in Český Krumlov, Loket, Karlsruhe, L'Opera di Roma, and others.
She is a long-standing soloist of the National Moravian-Silesian Theatre where she has recently portrayed the title roles of Armida (Dvořák), Katya Kabanová (Janáček), Genoveva (Schumann) or Maddalena de Coigny (in Giordano's Andrea Chénier). Last season she performed the Female Chorus in The Rape of Lucretia by Benjamin Britten.
She has guest-starred with many foreign orchestras (such as the Munich Philharmonic, the Cologne Philharmonic Orchestra, Góteborgs Symfoniker, Odense Symfoniorkester, the Slovak Philharmonic, and others). In 1996 she won the prestigious Thalia Award for the best female opera performance for her role of Mimi in Puccini's opera La bohéme and in 1998 the same award for the title role in Debussy's Pelléas and Mélisande. She also cooperates with Czech Television and Czech Radio.
Since 2000 she is a teacher at the Janáček Conservatory and Grammar School in Ostrava and since 2008 she is an associate professor at the Department of Vocal Studies at University of Ostrava.
Production team - Season: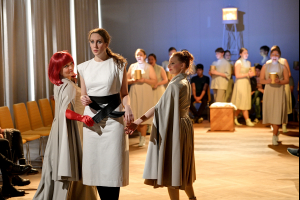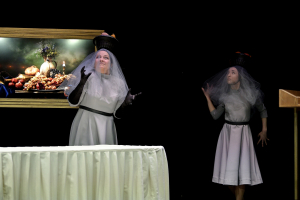 THE BALLET OF THE FEMALE INGRATES (Il ballo delle ingrate)
Eva Dřízgová-Jirušová
(A female ingrate)
Photo by: Martin Popelář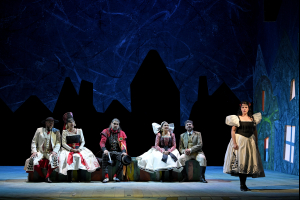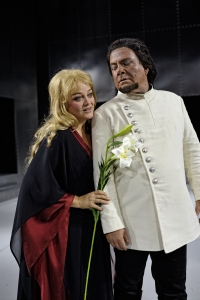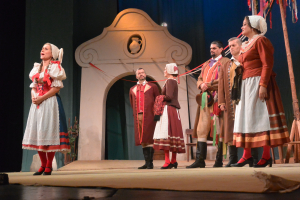 THE BARTERED BRIDE
Linda Ballová
(Mařenka, their daughter),
František Zahradníček
(Mícha, a landowner),
Anna Nitrová
(Háta, his wife),
Martin Gurbaľ
(Kecal, a marriage broker),
Jakub Kettner
(Krušina, a peasant),
Eva Dřízgová-Jirušová
(Ludmila, his wife)
Photo by: Eva Františáková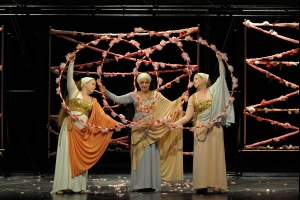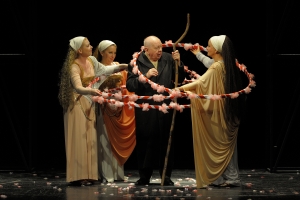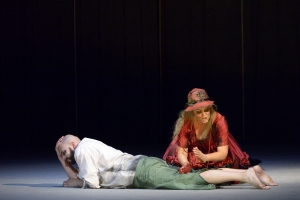 THREE WISHES or THE CAPRICIOUSNESS OF LIFE
Jiří Hájek
(Arthur de Sainte Barbe / Juste),
Eva Dřízgová-Jirušová
(Eblouie Barbichette / Beggar)
Photo by: Martin Popelář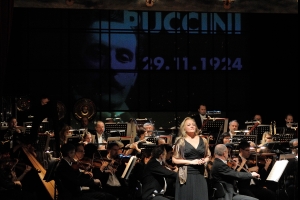 PUCCINI GALA
LE VILLI /Víly/ - scéna a romance Anny z prvního jednání "Se come voi piccina fossi"
Eva Dřízgová-Jirušová
(Performers)
Photo by: Martin Popelář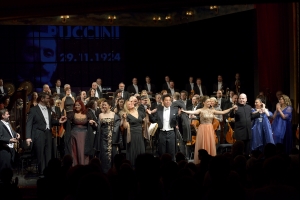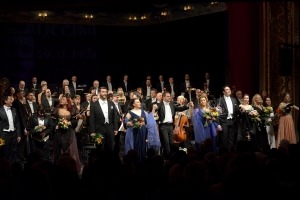 PUCCINI GALA
Philippe Do
(Performers),
Cosmin Ifrim
(Performers),
Anda-Louise Bogza
(Performers),
Ulf Paulsen
(Performers),
Nana Miriani
(Performers),
Robert Jindra
(Conductor),
Olga Romanko
(Performers),
Adam Plachetka
(Performers),
Frédérique Friess
(Performers),
Eva Dřízgová-Jirušová
(Performers),
Jana Šrejma Kačírková
(Performers),
Kateřina Kněžíková
(Performers)
Photo by: Martin Popelář