OPERA
THE QUEEN OF SPADES (Pikovaja dama)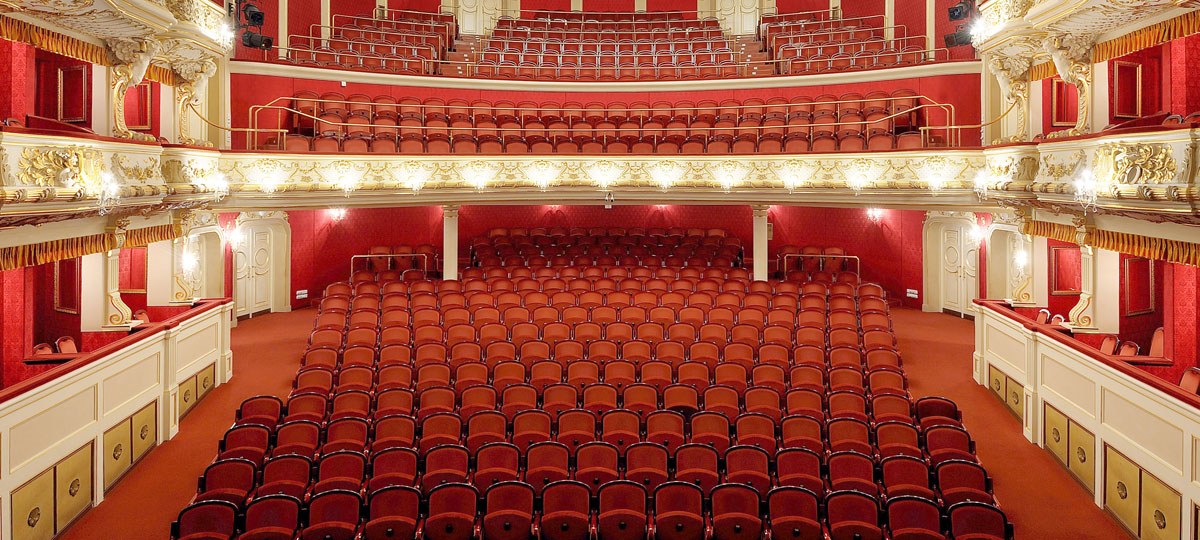 Detail
Realization Team / Cast
Show dates
THE QUEEN OF SPADES (Pikovaja dama)
Opera in three acts from 1890
Informace
Libretto by Modest Ilyich Tchaikovsky (1850–1916)
based on the novella of the same name by Alexander S. Pushkin (1799–1837)
Musical preparation Martin Doubravský
Stage director Tibor Torell

"At that moment it appeared to him, that the queen of spades winked and laughed. The extraordinary resemblance struck him... 'The old woman!' - he cried in terror…"

Pyotr Ilyich Tchaikovsky composed The Queen of Spades in 1980 during a short and intensive creative period. He asked his brother to write the libretto based on the Pushkin's known novella of the same name. The main theme is a story of an elderly countess, who knows the secret of the tree winning cards, and officer Herman, who is literally obsessed with gaining the secret and get rich, whatever the price. Another main character is countess' grand-daughter Liza with whom Herman is in love. In the end, it is Herman who kills the countess when trying to wheedle the secret out of her, and the plot ends with a disaster – Liza falls down to a river and the main character stabs himself after losing a card game. This opera belongs to world opera masterpieces. Tchaikovsky perfectly depicted characters and situations within the story, which culminate in Herman's madness in the last act. Although the opera premiered at the Mariinsky Theatre in Petrograd (conducted by Czech Eduard Nápravník, who performed in Petrograd at that time), the opera became famous after its staging at the National Theatre in October 1892, when Tchaikovsky visited Prague. Let's remember that it was the first staging of this piece outside Russian boundaries.
The National Moravian-Silesian Theatre introduces the opera in eighth rendition. Moreover, Czech-born German conductor Tibor Torell, who belongs to the remarkable figures of German contemporary opera scene, introduces himself here for the first time as well.a
Performed in the Russian original with Czech and English subtitles

Premieres on 19 and 20 December 2020 at the Antonín Dvořák Theatre

Production team
Cast - Season:
Dates
Date
Time
Stage
Type
Detail
Tickets
The play is no longer in our repertoire.
Související