OPERA
MANON
Premiere Apr 28, 2022, 6.30 PM
Antonín Dvořák Theatre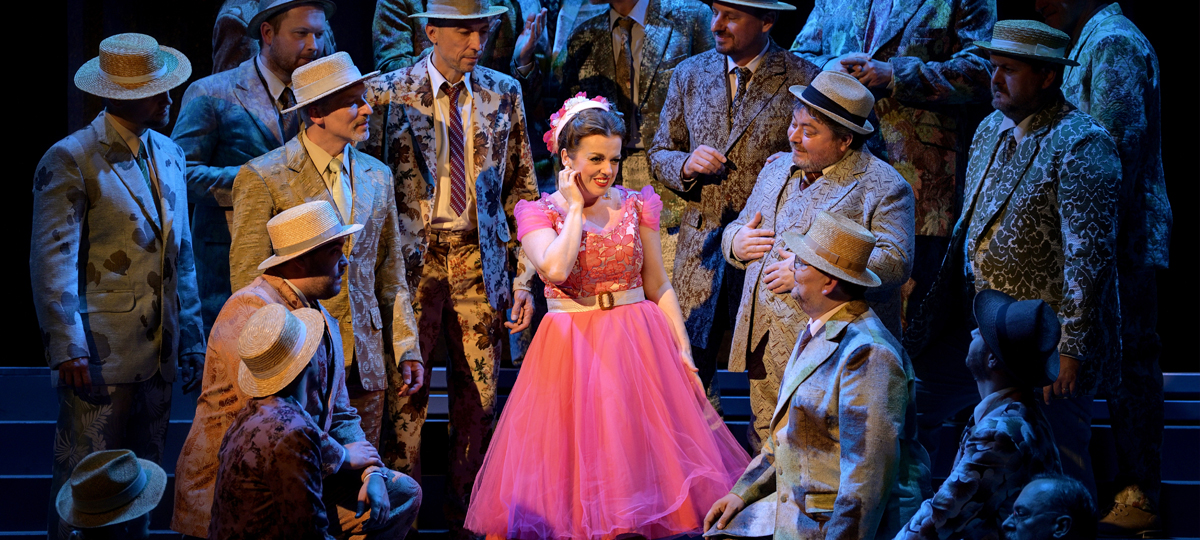 Detail
Realization Team / Cast
Show dates
Photo gallery
Articles, video, audio
MANON
Premiere Apr 28, 2022, 6.30 PM - Antonín Dvořák Theatre
Opera in five acts from 1884
Informace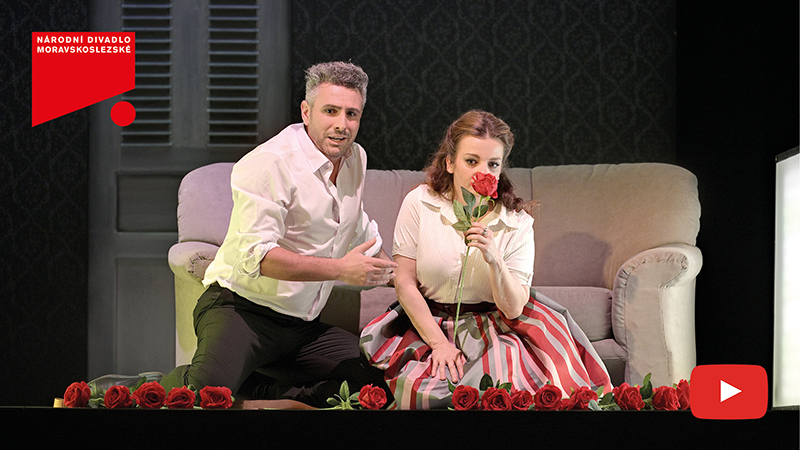 Libretto by Henri Meilhac (1830–1897) and Philippe Gille (1831–1901) based on the novel L'Histoire du chevalier des Grieux et de Manon Lescaut by Abbé Prévost (1697–1763) from 1731
Musical preparation Bruno Ferrandis
Stage director Jiří Nekvasil

At the end of the 19th century, French opera finds a synthesis between old and new insights and needs to interact with realism reflected in Flaubert's and Zola's novels, Coubert's paintings, Wagner's innovations in music and drama, and last but not least, Giacomo Meyerbeer's operas became central in French opera.

The theme—which inspired not only Giacomo Puccini but also Vítězslav Nezval, a Czech writer and poet—became the most popular French lyric opera in hands of Jules Massenet even earlier. Despite its occasional sentimentality, the music of his most famous opus is sophisticated, and due to the melodic inventiveness, the composer depicts the characteristics of each character. While French opera is fond of male characters at the beginning of the 19th century, the end is devoted to female protagonists. This is the intention that is reflected also in Manon. Massenet's inclination towards melodic singing was once called a celebration of a soprano.

Performed in French with Czech and English subtitles.

Premieres on 28 and 30 April 2022 at the Antonín Dvořák Theatre

The production is created in co-production with the J. K. Tyl Theatre in Pilsen.
| | | | | |
| --- | --- | --- | --- | --- |
| Media partners: | | | | |
| Partners: | | | | |
Buy tickets
Production team
Cast - Season:
Dates
Date
Time
Stage
Type
Detail
Tickets
Apr 26, 2022
Antonín Dvořák Theatre
Veřejná generální zkouška
show detail
Apr 28, 2022
6.30 PM
Antonín Dvořák Theatre
Premiere
show detail
Apr 30, 2022
6.30 PM
Antonín Dvořák Theatre
2nd premiere
show detail
May 6, 2022
6.30 PM
Antonín Dvořák Theatre
Repetition
show detail
May 15, 2022
4.00 PM
Antonín Dvořák Theatre
Repetition
show detail
May 26, 2022
6.30 PM
Antonín Dvořák Theatre
Repetition
show detail
Sep 8, 2022
6.30 PM
Antonín Dvořák Theatre
Repetition
show detail
Oct 20, 2022
6.30 PM
Antonín Dvořák Theatre
Repetition
show detail
Nov 23, 2022
6.30 PM
Antonín Dvořák Theatre
Repetition
show detail
Jan 12, 2023
6.30 PM
Antonín Dvořák Theatre
Repetition
show detail
Feb 7, 2023
6.30 PM
Antonín Dvořák Theatre
Repetition
show detail
Mar 12, 2023
3.00 PM
Antonín Dvořák Theatre
Repetition
show detail
Mar 28, 2023
6.30 PM
Antonín Dvořák Theatre
Repetition
show detail
tickets
Apr 12, 2023
6.30 PM
Antonín Dvořák Theatre
Repetition
show detail
tickets
May 26, 2023
6.30 PM
Antonín Dvořák Theatre
Derniere
show detail
tickets
Gallery
Rehearsal gallery
Články
Video
Audio
Související