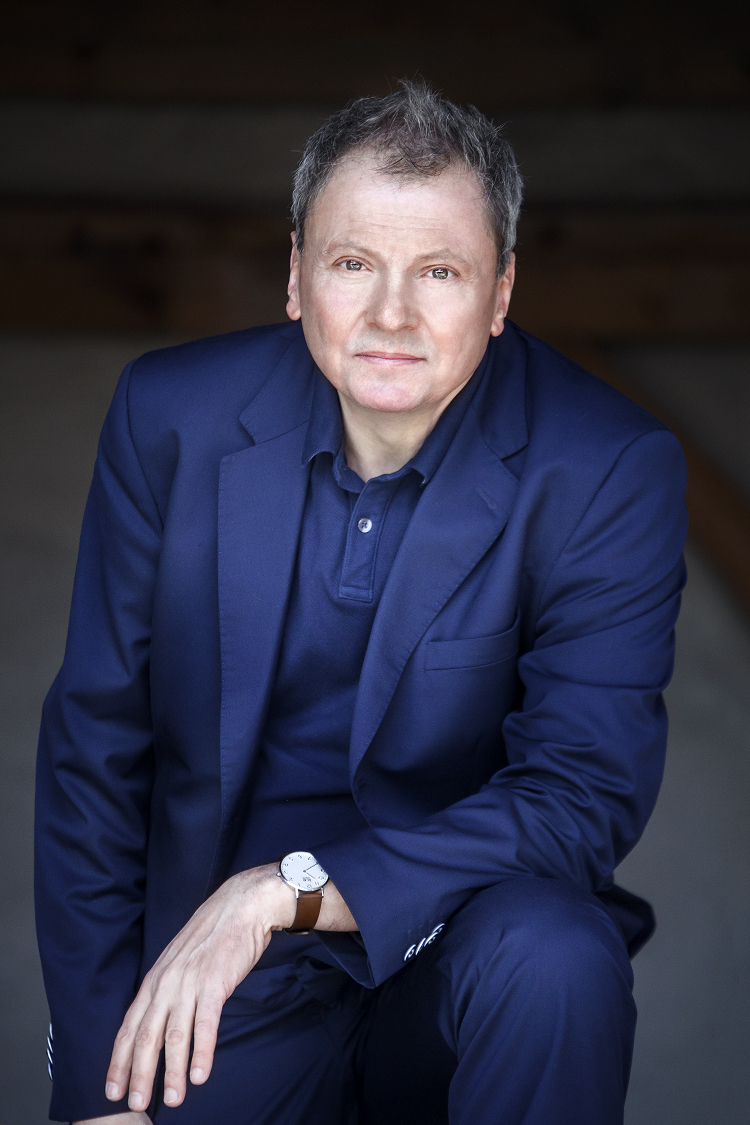 Jiří Nekvasil was born in Ostrava. He graduated from Ladislav Štros's course in opera stage direction at the Faculty of Music of The Academy of Performing Arts in Prague in 1989, and he combined his studies with an extramural course in dramaturgy. He founded the experimental opera ensemble Opera Furore together with the stage designer Daniel Dvořák in 1988. Two years later, they co-managed the Chamber Opera Prague, a company which transformed into the Opera Mozart thereafter. From 1998, Jiří Nekvasil held the posts of artistic director, dramaturge and stage director at the Prague State Opera. During 2002–2006, he led the Prague National Theatre's opera company. On January 1, 2010, he took over as Intendant of the National Moravian-Silesian Theatre in Ostrava. In 2011, Jiří Nekvasil initiated the international festival NODO (New Opera Days Ostrava) which he founded together with the composer Peter Kotík and which is a biennale event co-organized by the theatre.

Over the course of his artistic career, Jiří Nekvasil directed over a hundred productions – predominantly opera and drama productions – for the Opera Furore (Faust, Violins into Iron, Andy Warhol, Golem. Ecstasy of Expressionism) and the Opera Mozart at the start (The Best of Mozart, Figaro? Figaro!, Play Magic Flute, Don Juan Bastien). Between 1992–1998, he implemented a cycle devoted to Mozart in the Estates Theatre (The Magic Flute, Così fan tutte, La clemenza di Tito, Le nozze di Figaro, Don Giovanni). He also staged E.F. Burian's opera Bubu of Monparnasse, E. Viklický's Phaedra, and T. Madsen's Circus Terra whose world premieres were held during 1999–2002, including Czech premieres of Britten's The Turn of the Screw, Zemlinsky's Es war einmal, and Karel Weis' The Polish Jew. In 1997, Jiří Nekvasil introduced a cycle of contemporary opera under which J. Klusák's Report for the Academy – that was completed by Bertram and Mescalinda in 2002 – and M. Nyman's The Man Who Mistook His Wife for a Hat were performed. Operas that Jiři Nekvasil staged in the National Theatre as of 2003 were The Death of Klinghoffer by John Adams, The Excursions of Mr Brouček and Jenůfa by Leoš Janáček, The Bartered Bride and The Secret by Bedřich Smetana, The Greek Passion by Bohuslav Martinů, Mysliveček's Antigone, Verdi's Requiem, Cilea's Adriana Lecouvreur, and Puccini's La fanciulla del West. As the matter of fact, Jiří Nekvasil's portfolio contains several projects of drama, puppet theatre, crossing-genre projects, and musicals among which belongs Lloyd Webber and Rice's rock opera Jesus Christ Superstar that premiered in 2016 in the NDM. He focuses on twentieth-century opera, new creations and Czech opera.

In addition, Jiří Nekvasil is a co-writer and a stage director of the "opera-trial" called Tomorrow There Will Be… which he composed together with Aleš Březina for the Czech opera singer Soňa Červená and which premiered in April 2008 in the Kolowrat Theatre. It was awarded the Alfréd Radok Award in the same year, and the authors were awarded by Sazka and Divadelní noviny for the libretto.

Jiří Nekvasil is a recognized director in abroad as well. It was in Germany where he directed Korngold's Kathrin, Klusák's Report for the Academy, Janáček's The Cunning Little Vixen (in Trier), Don Giovanni by Gazzaniga (Hamburg), Cilea's Adriana Lecouvreur (Erfurt), Wagner's The Flying Dutchman and Tchaikovsky's Eugene Onegin (Regensburg), Mysliveček's Antigone (Rheinsberg), Martinů's The Three Wishes (Rostock). He prepared a South American premiere of The Cunning Little Vixen in Teatro di Colón in Argentina, Soldaten by Gurlitt in France, Verdi's Nabucco in the USA, Britten's The Turn of the Screw and Janáček's Jenůfa in Latvia. Under his direction, Jenůfa was staged in Dublin, Madsen's Circus Terra in Oslo, Dvořák's Rusalka in Bratislava, and Verdi's Requiem in Finland.

From recent successful operas should be mentioned Juliette by Martinů and Madama Butterfly by Puccini – both of them were prepared at the National Theatre Brno (2009), Don Quichotte by Massenet at the Prague State Opera (2010), and Mahler and von Webber's The Three Pintos. On the other hand, among successful dramas belong Pericles by Shakespeare in the Klicpera Theatre in Hradec Králové (2008) and A Dream Play by Strindberg in the Aréna Chambre Theatre in Ostrava (2009).

Apart from his work in the theatre, Jiří Nekvasil is involved in direction of various formats for Czech Television – mostly musical shows – for nearly two decades. He is the author of several documentaries (e.g., Alois Hába, Opera According to Josef Berg, or Václav Kašlík: An Opera Wizard) and movies – two of them are devoted to Bohuslav Martinů (Return from Exile and Martinů and America) and another one to Ervin Schulhoff (My Teeth Clatter to the Rhythm of Shimmy). In addition, Jiří Nekvasil produced a series about Gustav Mahler, and he shot several operas for Czech Television – not only records of his own stagings but also original opera movies: Ivan Kurz – An Evening Assembly, Josef Berg – The Return of Ullysses, European Tourism. The most impressive TV works that Jiří Nekvasil created are the adaptations of Bohuslav Martinů's mechanical ballet The Amazing Flight and operas Tears of the Knife and The Voice of the Forest, the first two of which were awarded the Czech Crystal at the Golden Prague International Television Festival and the Grand Prix at the Screening Stage Arts Prize festival in 1999. In 2018, Nekvasil's latest movie opera What Men Live By was awarded at the Golden Prague International Television Festival as well.

At the end of 2014, the Bohuslav Martinů Foundation awarded Jiří Nekvasil a medal for his efforts in promoting Martinů´s legacy. Similarly, he was awarded for promoting Czech science and culture in abroad by the Czechoslovak Society of Arts & Sciences two years later.
Foto: Tamara Černá - SofiG
Production team - Season: