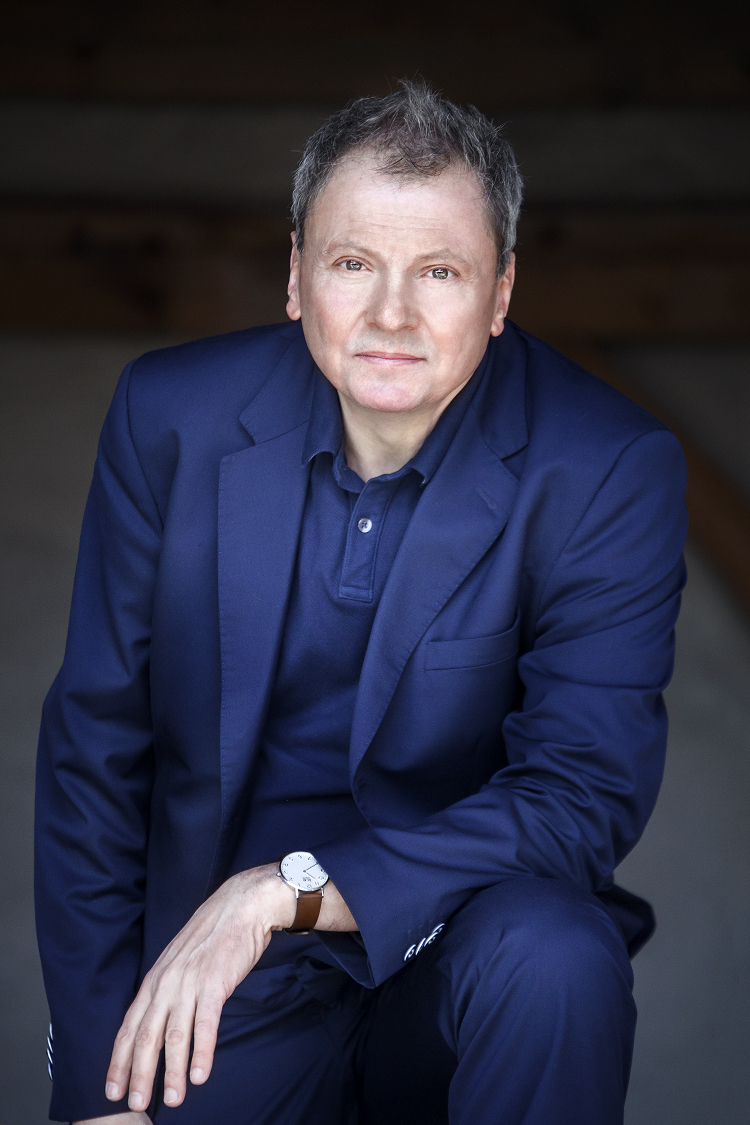 Jiří Nekvasil (1962) graduated from the Music Faculty of the Academy of Performing Arts, where he studied opera directing. In 1988, with the set designer Daniel Dvořák, he established an experimental opera company, Opera Furore. Two years later they became stage managers of the Chamber Opera Prague, which they transformed into Opera Mozart. In 1998 Jiří Nekvasil began work for the State Opera Prague as artistic director, dramatic adviser and stage director. Between 2002 and 2006 he was the Artistic Director of the National Theatre Opera in Prague. From January 1, 2010, he has been the Director of the National Moravian-Silesian Theatre.
He has directed more than eighty performances, mainly operas, on Czech stages as well as abroad (Germany, Argentina, France, Norway, Latvia, USA, Ireland, Slovakia, Italy, Finland, Estonia). In spite of the large span of the repertoire he staged, his main long-term focus is the music of the 20th century and contemporary works. With many stage projects, he participated as the author. He mounted a number of projects as world, Czech or period premieres, and the works of such composers as Michael Nyman, John Adams, E. W. Korngold, Alexander Zemlinsky, Manfred Gurlitt, Leoš Janáček, Bohuslav Martinů, E. F. Burian, Josef Berg, Jan Klusák, Hanuš Bartoň, Emil Viklický or Karel Weis. Figuring among his recent works are the operas The Rake's Progress by I. Stravinsky, Cardillac by P. Hindemith, Julietta by B. Martinů, Madama Butterfly and Turandot by Giacomo Puccini, The Three Pintos by C. M. Weber/ G. Mahler and Armida by Antonín Dvořák.
With Aleš Březina, he is the co-author of the opera Tomorrow there will be… which he also directed. It was written for the singer Sona Červená and staged at the National Theatre in Prague in Kolowrat Theatre in 2008. In a survey by Theatre Newspaper and Alfréd Radok's Awards, this performance won the title Best Opera Performance of 2008.
Besides his work in theatre, Jiří Nekvasil also has been working as director with Czech TV for almost 20 years, mainly in the preparation of music programmes (more than 130). The list of his works includes a number of documentary films, such as Alois Hába, Jan Klusák, Opera after Josef Berg, Opera Magician Václav Kašlík, Gustav Mahler, two films devoted to Bohuslav Martinů (Return from Exile, Martinu and America) and the musical film dedicated to Ervin Schulhoff (My teeth rattle to the beat of the shimmy). He has also adapted several operas for Czech television: recordings of his own opera stagings (Golem, Bubu of Montaparnasse, Es war einmal, The Polish Jew, The Secret), and further stagings of such operas as Evening Congregation by Ivan Kurz and Ulysses' Return or European Tourism by Josef Berg. The film adaptations of B. Martinu's works An Amazing Fly and The Tears of the Knife were awarded the Golden Crystal Prize at the 1999 Golden Prague International Television Festival and the main prize, Grand Prix, along with the prize for "The most original method of directing", at the 1999 Screening Stage Arts Prize Festival.
Foto: Tamara Černá - SofiG
Production team - Season: