OPERETTA / MUSICAL
WEST SIDE STORY
Premiere Feb 6, 2020, 6.30 PM
Jiří Myron Theatre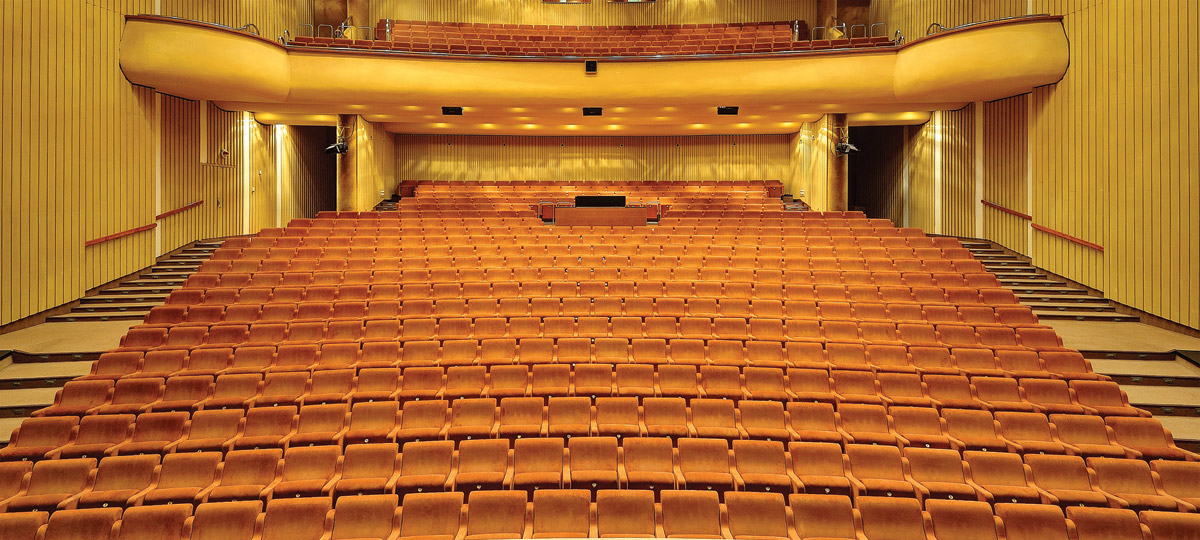 Detail
Realization Team / Cast
Show dates
Photo gallery
WEST SIDE STORY
Premiere Feb 6, 2020, 6.30 PM - Jiří Myron Theatre
The classic pillar of world musicals for the first time in Ostrava!
Informace
Czech translation Jiri Josek
Directed by Jiri Nekvasil
Musical preparation Jakub Zidek
Choreography by Pavel Strouhal and Dominika Cervinkova
The story inspired by Shakespeare's immortal tragedy Romeo and Juliet, the music of the genius composer Leonard Bernstein, and the challenging dance numbers rank West Side Story among the top pieces of musical theatre.
The love affair of young lovers – American Tony and Puerto Rican Maria – is set against the background of the violent struggle of the domestic Jets and the Puerto Rican sharks for domination of the New York streets. Is it possible for their fateful love to survive in a world of prejudice, hatred and violence?
The legendary West Side Story, full of famous hits such as "America", "Maria" and "I Feel Pretty", has, over its sixty years of existence, captivated millions of viewers all over the world.
Premieres on 6 and 8 February 2020 at the Jiri Myron Theatre
Buy tickets
Production team
Cast - Season:
Dates
Date
Time
Stage
Type
Detail
Tickets
Feb 6, 2020
6.30 PM
Jiří Myron Theatre
Premiere
show detail
tickets
Feb 8, 2020
6.30 PM
Jiří Myron Theatre
2nd premiere
show detail
tickets
Feb 12, 2020
6.30 PM
Jiří Myron Theatre
Repetition
show detail
tickets
Feb 20, 2020
6.30 PM
Jiří Myron Theatre
Repetition
show detail
tickets
Feb 28, 2020
6.30 PM
Jiří Myron Theatre
Repetition
show detail
tickets
Feb 29, 2020
6.30 PM
Jiří Myron Theatre
Repetition
show detail
tickets
Mar 3, 2020
6.30 PM
Jiří Myron Theatre
Repetition
show detail
tickets
Mar 7, 2020
6.30 PM
Jiří Myron Theatre
Repetition
show detail
tickets
Mar 8, 2020
3.00 PM
Jiří Myron Theatre
Repetition
show detail
tickets
Mar 14, 2020
6.30 PM
Jiří Myron Theatre
Repetition
show detail
tickets
Mar 20, 2020
6.30 PM
Jiří Myron Theatre
Repetition
show detail
tickets
Apr 3, 2020
6.30 PM
Jiří Myron Theatre
Repetition
show detail
tickets
Apr 25, 2020
6.30 PM
Jiří Myron Theatre
Repetition
show detail
tickets
May 19, 2020
6.30 PM
Jiří Myron Theatre
Repetition
show detail
May 21, 2020
6.30 PM
Jiří Myron Theatre
Repetition
show detail
May 22, 2020
6.30 PM
Jiří Myron Theatre
Repetition
show detail
May 27, 2020
6.30 PM
Jiří Myron Theatre
Repetition
show detail
Jun 1, 2020
6.30 PM
Jiří Myron Theatre
Repetition
show detail
Jun 4, 2020
6.30 PM
Jiří Myron Theatre
Repetition
show detail
Jun 17, 2020
6.30 PM
Jiří Myron Theatre
Repetition
show detail
Rehearsal gallery