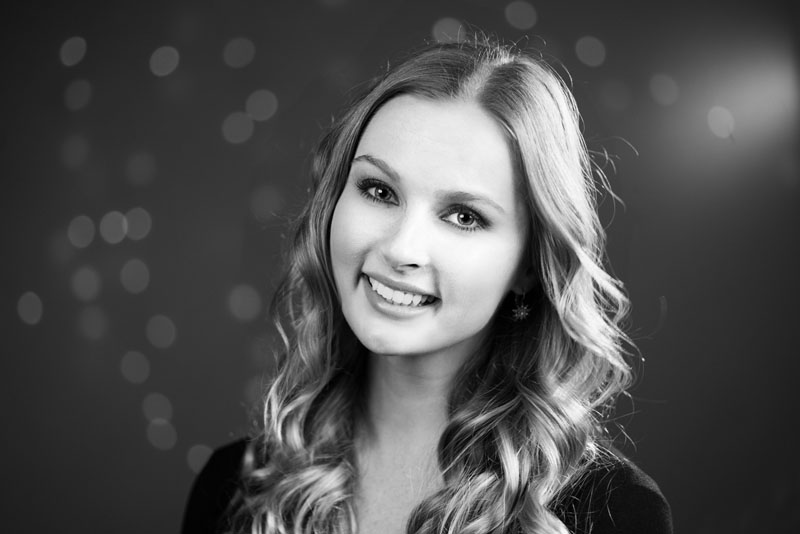 A native of Čeladná, she studied solo singing at the Janáček Conservatory in Ostrava in the class of professor Eliška Pappová. Under her, she continued with master's degree study at the Faculty of Fine Arts, University of Ostrava where she graduated in May 2012.
In 2007, she became a finalist at the International Antonín Dvořák's Singing Competition in Karlovy Vary and she received a Jarmila Novotná Award.
Since 2003, she has guest-starred in the National Moravian-Silesian Theatre, in 2007, she received an engagement in the opera company (today's operetta/musical company) and a year after, she became its soloist. In this company, she has played many title roles such as Arsena in The Gypsy Baron,Liduška in Mrs Marjánka, Mother of the Regiment, Violetta Cavallini in The Violet of Montmartre, Adele – The Bat, Denisa in Mamzelle Nitouche, Alena in A Night at Karlstein, Nastěnka in The Father Frost, Adela in Guys&Dolls, Countes Stasi in The Gypsy Princess, Julie in The Cousin from Batavia). For the role of Káča in Finian's Rainbow, she was nominated (a wider nomination) for the Thalia Awards 2011. These days you can see her on the stage of the National Moravian-Silesian Theatre as Evelyn in the original Czech musical The Phantom of London, in the title role of Offenbach's The Beautiful Helen, as Perón's Mistress in the world-wide known Evita, Fanny Brice in the popular American musical Funny Girl or as Andělka in The Opera Ball. She is one of the best Czech opera singers – two Thalia Awards nominations for her exceptional performance as Helena Zarembová in Polish Blood (2012) and the title role in The Beautiful Helen (when the role of Evelyn, in The Phantom of London from 2013, was taken into consideration).
She has also sang in some productions of the opera company of The National Moravian-Silesian Theatre (lately- Excursions of Mr Broucek). She has guest-starred in The Moravian Theatre Olomouc (the title role in the musical Sugar which is based on the film Some Like It Hot or Queen Elizabeth in A Night at Karlstein) and also in the Hybernia Theatre in Prague (Evelyn in the musical The Phantom of London (Přízrak Londýna) – a Prague version of theOstrava Phantom of London).