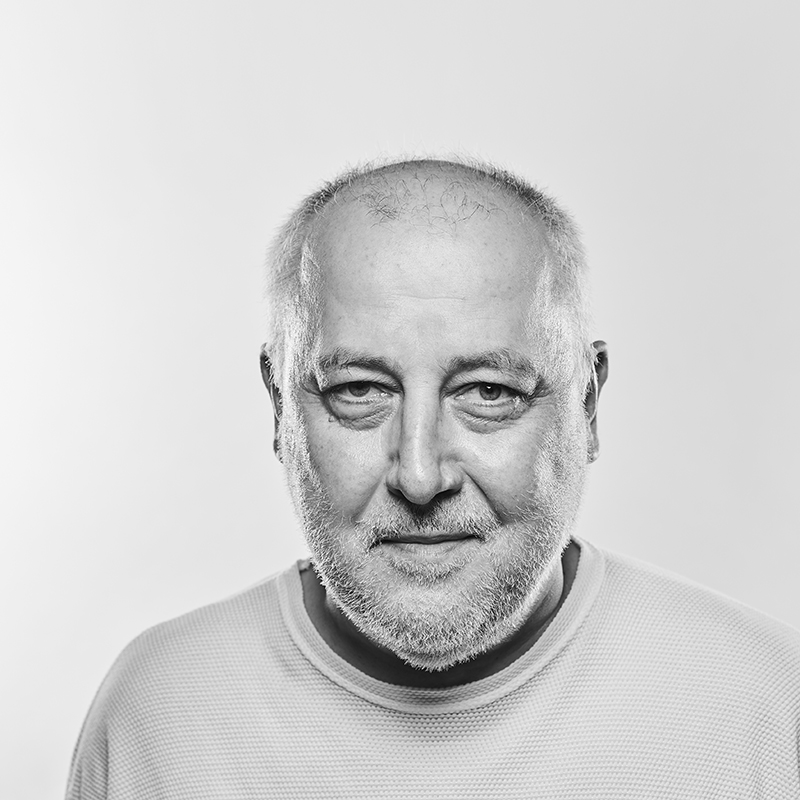 Jan Fišar was born on 24th September 1955 in one of the most beautiful cities in Europe – Prague. He spent many years (including his studies at DAMU) in the Ibsenova Street right next to the Vinohrady Theatre since his father Vlastimil Fišar was a long-time member of the theatre. In 1977 he finished his studies at the Theatre Faculty of the Academy of Performing Arts (DAMU) and got his first engagement at the East Bohemian Theatre in Pardubice where he has met many prominent Czech directors and portrayed various roles: Švanda in The Bagpiper of Strakonice (J.K. Tyl) directed by K. Palouš (1978), Christian in Cyrano de Bergerac (E. Rostand) directed by O. Ševčík (1978), Dauphin/Charles VII in Saint Joan (G. B. Shaw) directed by J. Dalík (1981), and others. In 1982 he has become a member of the State Theatre in Ostrava (which is now the National Moravian-Silesian Theatre) and has performed numerous great roles directed by R. Koval, B. Jansa, K. Brynda, etc.

Jan Fišar about himself:
From all the roles I would like to name those which are the most important to me:

Don Juan in Don Juan, directed by M. Tarant (1991)
Devil's Disciple in The Devil's Disciple, directed by J. Deák (1992)
Fiesco in Fiesco, directed by J. Deák (1992)
Casanova in Casanova, directed by R. Lipus (1993)
Atahualpa in The Royal Hunt of the Sun, directed by J. Klimsza (1993)
G. Duroy in Bel Ami, directed by Z. Kaloč (1996)
Hubička in Closely Observed Trains, directed by I. Krobot (1996)
Bláha in Our Swaggerers, directed by J. Klimsza (1996)
The Poet in Romance for Bugle, directed by R. Lipus (1998)
Astrov in Uncle Vanya, directed by O. Meleshkina-Smilková (1998)
Cyrano in Cyrano de Bergerac, directed by R. Lipus (2000)
Vershinin in Three Sisters, directed by J. Deák (2001)
Henry VIII in Royal Games, directed by M. Krobot (2001)
Hercules in Hercules in the Augean Stables, directed by J. Mikulášek (2004)
Ariel in The Pillowman, directed by A. Celiński (2005)
Vávra in Maryša, directed by M. Lang (2006)
Molière in Molière, directed by J. Klimsza (2006)
Sorin in The Seagull, directed by L. Vajdička (2007)
Father in The Mother, directed by R. Lipus (2007)
Mr. Jay in Goldberg Variations, directed by I. Krejčí (2008) - role performed at the Chamber Theatre Arena, wider nomination for the Thalia Awards
Malvolio in Twelfth Night, directed by M. Lang (2008)
S. Bruhl in Deathtrap, directed by L. Vajdička (2008)
Salieri in Amadeus, directed by P. Šimák (2010)
Working for Czech Television Prague, Bratislava, Brno, Ostrava: directors E. Sadková, A. Moskalyk, V. Jordánová, J. Deák, Z. Zelenka, Z. Havlíček, D. Klein, P. Slavík, V. Rusko, O. Kepka.
Working for Czech Radio Prague, Bratislava, Hradec Králové, Olomouc, Ostrava: hundreds of radio shows, recently e.g. Odyssey (10 parts) and Iliad (10 parts), directed by T. Jirman.
As for my presenting experience, I have really appreciated the opportunity to present the 2004 Thalia Awards ceremony at the National Theatre in Prague which was broadcast live on Czech Television. I love poetry and recitation. It was my pleasure to present lots of programmes and shows at the Viola Theatre, Lyra Pragensis, The Čapek Brothers Club (often presented together with my father), The Memorial of National Literature, but also in Bratislava and many other places in the Czech Republic, for example in Café Daniel, Atlantik Club, Librex bookshop or Czech Radio in Ostrava. I am delighted to be a part of several famous festivals, for example the Leoš Janáček International Music Festival (Janáčkův Máj and Janáčkovy Hukvaldy). I am also very grateful for the triple win in the most significant and prestigious Czech recitation contest called "Neumannovy Poděbrady" (now it is a part of the Poděbrady Days of Poetry). I really appreciate the opportunity to work with P. Kotlík and J. Tříska on the production of Letters to Olga (written by Václav Havel) within the Prague Spring Festival in 2001 - the programme was attended by Václav Havel himself. And I would like to sum it up with my favourite quote from Karel Čapek: "I believe that an actor is the most important and the most vivid part of the theatre; everything that reduces the intensity and attractiveness of acting, reduces the lifetime of the theatre itself."

Jan Fišar was awarded the "Křišťálová růže" prize during the 50th anniversary of the Poděbrady Poetry Days in 2012. Other people who were awarded the most prestigious prize for recitation are for example Jiří Lábus (Studio Ypsilon), Jana Oľhová (the Slovak Chamber Theatre), Karel Höger, Rudolf Hrušínský, Ladislav Chudík or Emília Vášáryová.