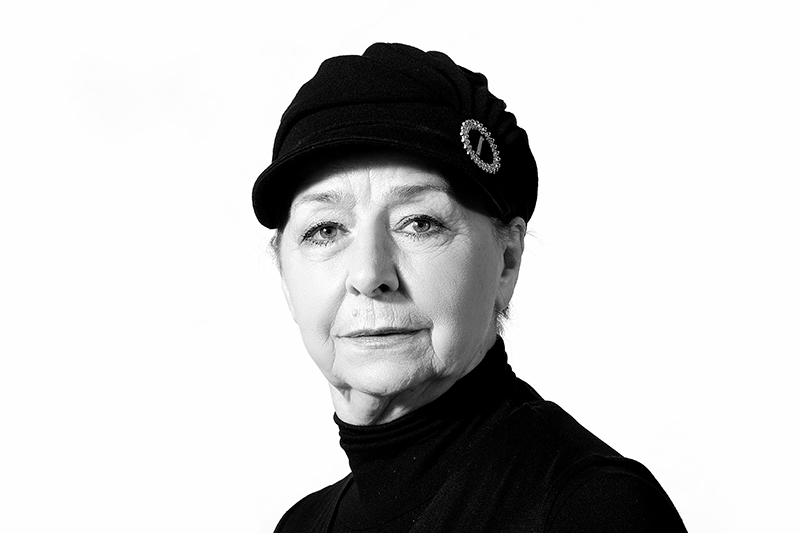 Veronika Forejtová was born in Ústí nad Labem in the year which, in her opinion, should not be pronounced aloud. She started her theatre career as a ballerina - at that time she deeply admired Maya Plisetskaya. After graduation, she began to study history of arts at Charles University but then she quit and escaped back to the theatre.
During her career, she was a member of several Czech and Moravian theatres, for example in Karlovy Vary, Jihlava or Opava. In 1990 she has joined the National Moravian-Silesian Theatre drama company. During her long career she has portrayed numerous significant roles. Some of the most important are: the title role in The Mother (Čapek), Erzsi Orbán in Catsplay (Örkény), Catherine de Medici in Queen Margot (Dumas-Špičková-Mikulášek), The Mother by Pitínský; during the last seasons she has performed Lady Bracknell in The Importance of Being Earnest (Wilde), or Madame Desmortes in Invitation to the Castle (Anouilh).

The roles of Rosemary Sydney in Inge's Picnic and Lady Death in Tabori's My Struggle earned her a nomination for the Thalia Awards.

She likes humour, books, Antonín Dvořák, and trees. She doesn't like collectivism, conformity and early capitalism. She likes to wear hats and hold her head up.
Production team - Season: