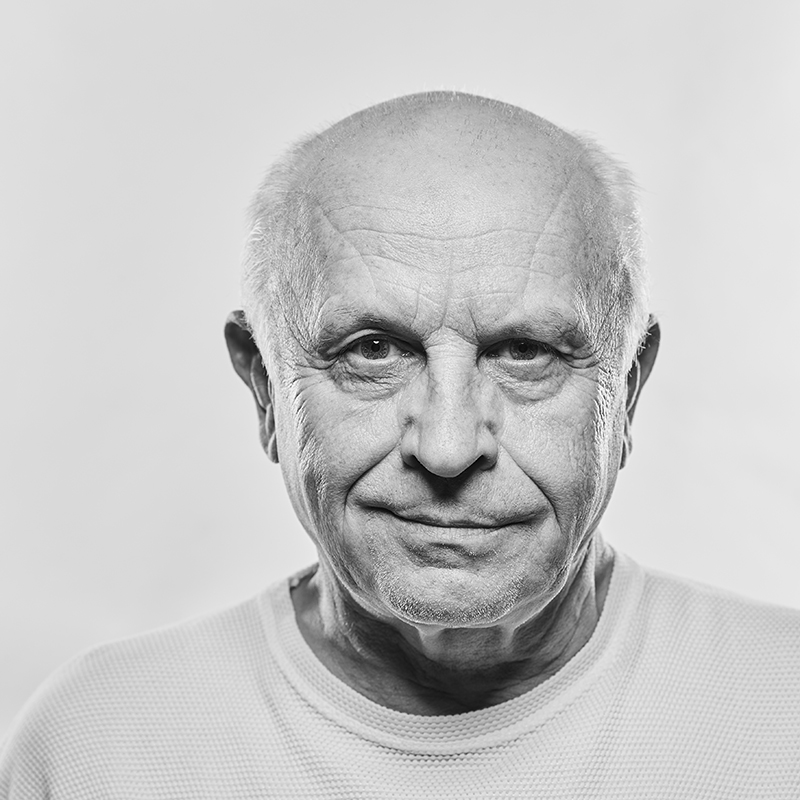 Vladimír Čapka was born in Přerov in 1952. He spent his whole childhood in Brodek u Přerova, where he used to attend the school, play football and act in an amateur theatre. He was trained for a locksmith in Přerov and then he studied design in Prof. Josef Klíma's atelier in Uherské Hradiště. He claims his very first role was The Pig (Vepřík) in one of Marshak's fairy tales and he performed it at the age of five. Since then, he was constantly performing at the amateur theatre and later on he started studying acting at the Janáček Academy of Music and Performing Arts (JAMU) in Brno.
In 1978 he got his first professional engagement at the North Moravian Theatre in Šumperk. At this theatre, he played for example the Clown Emilio (Čort-Havlík: Cirkus Blecha), Smerdyakov (Dostoyevsky-Schorm: The Karamazov Brothers), Trepifajksl (Drda: Dalskabáty, hříšná ves), Viktor (Hrabal-Nývlt: Bambini di Praga), and the Inquisitor (Kaplický-Lázňovský: Upálení Kryštofa Lautnera).

His second engagement was at the Petr Bezruč Theatre in 1980 and it lasted for 15 years. He performed numerous roles at the theatre, including Hamlet, the Misanthrope or Amadeus, Tiberge or Stchastlivtsev (Šťastlivec), and for the second time in his life he had an opportunity to perform Smerdyakov.
In 1995 he has become a member of the drama company of the National Moravian-Silesian Theatre. His first role in here was the Doctor (Wilder: Our Town), followed by other roles: the Fool (Shakespeare: King Lear), Archie (Osborne: The Entertainer), Gimpel the Fool (Singer: Gimpel the Fool and Other Stories), Peachum (Brecht-Weill: The Threepenny Opera), Kolík (Egressy: Portugál), Herr Schultz (Kander-Ebb-Masteroff: Cabaret), Greg (Penhall: Bavič), Marquis de Sade (Weiss: Marat/Sade), Peadar (Roche: Lay Me Down Softly) or Egeus (Shakespeare: A Midsummer Night's Dream).
Vladimír Čapka was awarded the "Cena Aktualit" prize for the role of the Man in Daniela Fischerová's play Myth (Báj) in 1988 . He has also become a laureate of the Czech Literary Fund Award for the roles of Stchastlivtsev (Šťastlivec) (Ostrovsky: The Forest), the Man (Fischerová: Myth), and Hamlet (Shakespeare: Hamlet) - he received all of the awards during his engagement at the National Moravian-Silesian Theatre.
Vladimír Čapka has guest-starred at the Petr Bezruč Theatre and at the Chamber Theatre Arena. He performed the Doctor in Shaffer's world-famous play Equus at the Těšín Theatre. We could have also seen him in movies and in the TV shows (The Moravian Land, Císař a tambor, Ďábelské klíče, Herec, The Guardian of Souls, Konto Separato, Spirála nenávisti, Kriminálka Anděl, Kráska a zvíře, and others).

Apart from the theatre he likes to deal with painting and design.