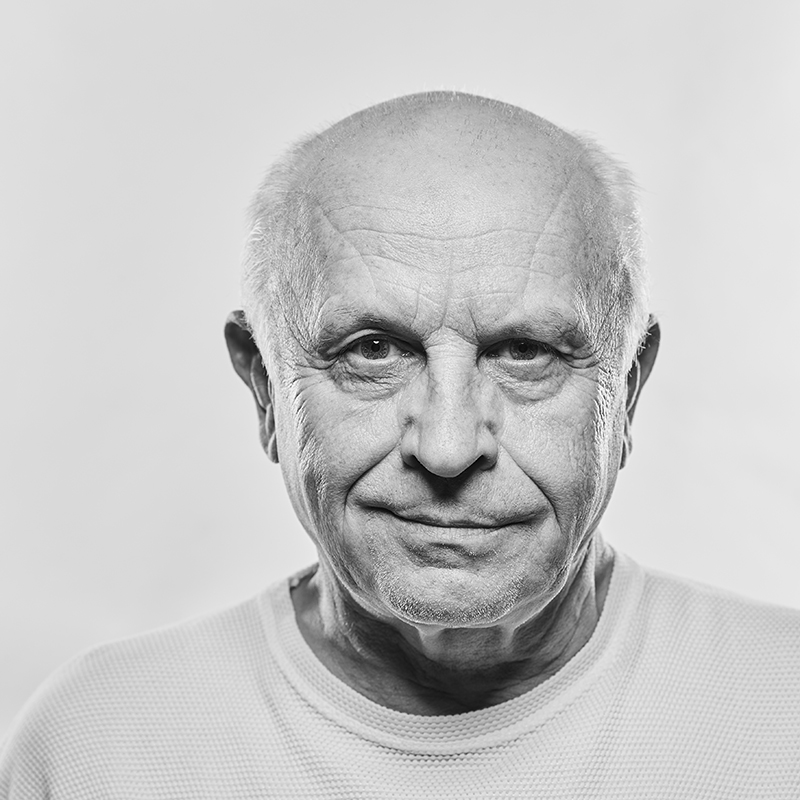 Vladimír was born in 1952. Since his childhood, Vladimír has always devoted himself to an amateur theatre, and it was the theatre devotion that prevailed in his life after his graduation at a secondary school of applied arts in the field of design. This was the reason why his journey continued to the Janáček Academy of Music and Performing Arts in Brno, from which he graduated in acting. At the same time, Vladimír studied design at the Academy of Arts, Architecture & Design in Prague under the supervision of professor Klíma. Before he joined the NDM drama, he was acting in Šumperk and at the Petr Bezruč Theatre for 15 years.

You may remember Vladimír in the roles of Fool in King Lear, Marquis de Sade in the staging Marat/Sade, or as Greg in Penhall's Dumb Show.

Besides his theatre activities, Vladimír still devotes himself to painting and design.


Štěpánkův Revizor je tak napěchován divadelním kumštem, že se do něj víc už nevejde
(14. 11. 2021)
Něco pro lidi je zdařilá poetická inscenace o víře, češství a pivu
(16. 10. 2021)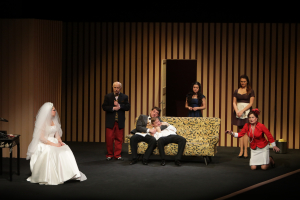 A PERFECT WEDDING
Aneta Klimešová
(Rachel, bride),
Vladimír Čapka
(Manager of the hotel),
Ivan Dejmal
(Tom, witness),
Petr Panzenberger
(Bill, groom),
Kateřina Breiská
(Judy, a girl),
Lada Bělašková
(Julie, chambermaid),
Miroslava Georgievová
(Dafne, mother of the bride)
Photo by: Radovan Šťastný