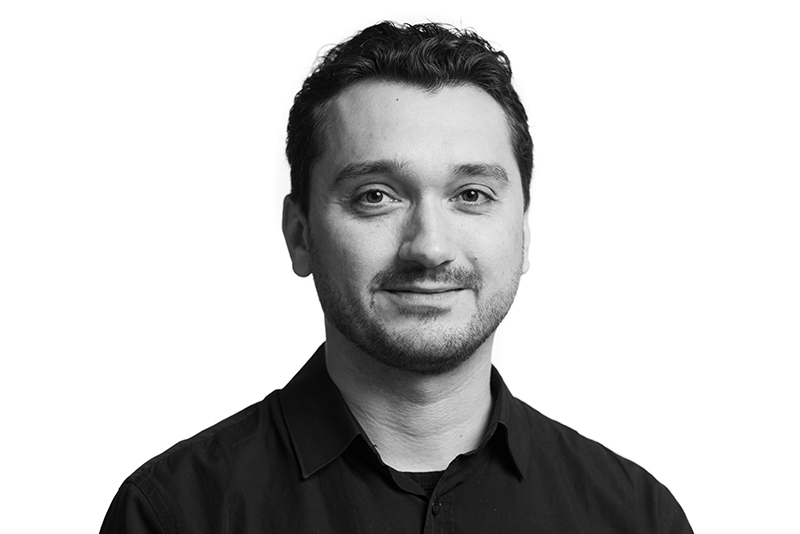 A native of Bílovec graduated in music-drama programme at the Janáček Conservatory Ostrava. He already guested during his studies at the Petr Bezruč Theatre Company where he played many drama roles during five seasons (Valére – Tartuffe, Nožík – Little Night Games, Bertík – The Mouth of Mick Jagger, Sick Boy – Trainspotting etc.) At the same time, he performed in the operetta company of the National Moravian-Silesian Theatre, which resulted in the permanent engagement.
Since the season 2004/2005, he has been a soloist of the operetta/musical company of the National Moravian-Silesian Theatre where he has created a range of opera and musical roles – Joe in Lemonade Joe, D'Artagnan in The Three Musketeers, Cornelius in Hello, Dolly!, Joe/Josephine in Sugar, Pešek in A Night At Karlstein, Woody in Finian's Rainbow, Popiel in Polish Blood, Nathan in Guys&Dolls, the title role in the musical Joseph and His Amazing Technicolor Dreamcoat, Bony in The Gypsy Princess, The Unkwnown in The Phantom of London, Théo Sarapo in Edith and Marlene, Augustin Magaldi in Evita, Evžen Zahradník in The Cousin from Batavia, Eddie Ryan in Funny Girl, Joe Gillis in a Czech premiere of Sunset Boulevard, Doufalion in Japery According to Aristophanes or René in The Opera Ball.
He has also appeared in some productions of the opera company of the National Moravian-Sileasian Theatre. As an assistant director, he has contributed to the production of a Czech premiere of the musical Guys&Dolls in the National Moravian-Silesian Theatre. In The Sileasian Theatre Opava, he has played Prince Pietro in the operetta Boccaccio and Toníček at Pearls of the Virgin Seraphim, in the mentioned theatre he currently performs as Zemanský in Seeking a Girl For Boogie Woogie, as Ivánek in The Father Frost and as Joe in Lemonade Joe. In F.X.Šadla Theatre in Liberec, he appears as a guest as Popiel in Polish Blood. Besides acting he also dubs, hosts various social events and occasionally cooperates with the Czech Television Studio in Ostrava.
Production team - Season:
| | |
| --- | --- |
| CATS | 1th Assistant director |
| | |
| --- | --- |
| CATS | 1th Assistant director |