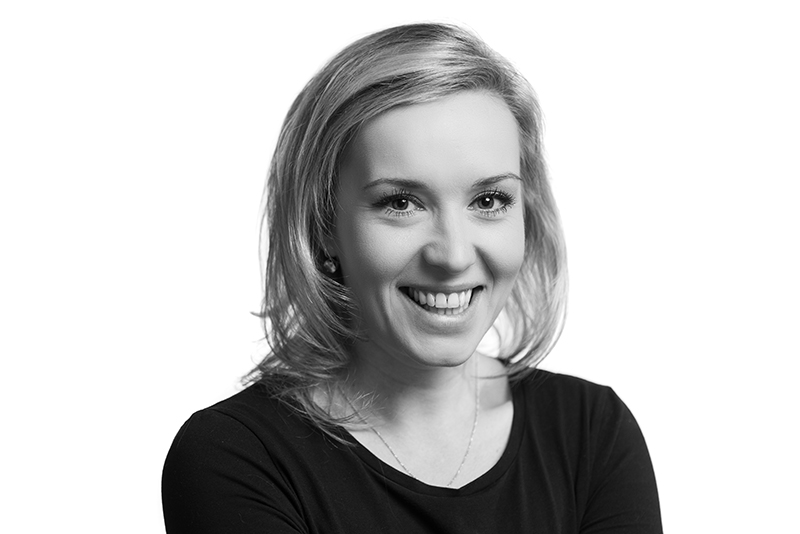 She has been interested in singing since her childhood. Firstly, she attended the Vilém Petrželka Elementary School of Art in Ostrava-Hrabůvka where she was taught singing by Mrs Marie Dřízgová. Eva Villámová wanted to do singing professionally that is why she applied to the Janáček Conservatory and Grammar School in Ostrava in 2003. She was accepted to the class of Mgr. Hana Zlámalová-Hradilová. She completed her studies in 2009.
While studying at The Conservatory, she appeared at concerts of various genres (opera, operetta, musical, sacred music). She has portrayed the role of Fairy in Bohuslav Martinů's The Voice of the Forest and the roles of Hanička, Hedička and Hedvička in Heinrich Berte's operetta The House of Three Girls. At the same time, she helped as an outside collaborator in the operetta company of the Jiří Myron Theatre where she received an engagement in 2009. In Johann Strauss' The Bat, she presented herself in the role of Ida. She guest-starred in the opera company in the Antonín Dvořák Theatre in Leoš Janáček's production Šárka.
In 2010, she took part in theatre workshops focused on the upcoming musical Marguerite which took place in the presence of one of the authors Alain Boublil and his wife. Eva Villámová received the role of Lucy in this musical.
She would like to further educate herself in both classical and musical singing.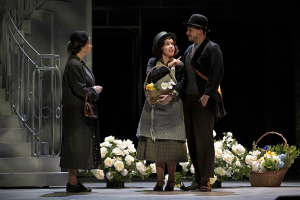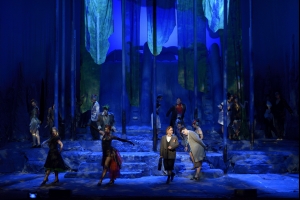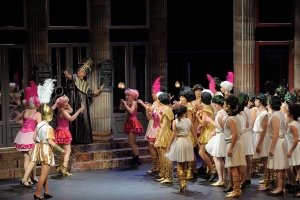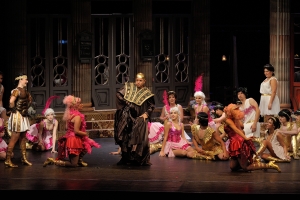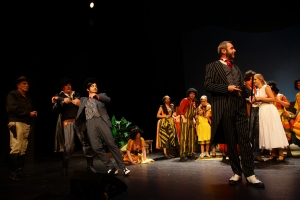 FINIAN'S RAINBOW
Petr Miller
,
Jan Drahovzal
,
Marcel Školout
,
Lenka Vaňkátová
,
Ilona Piskořová
,
Vít Habernal
,
Eva Prnka Villámová
,
Elizabeth Višovanová
,
Pavel Liška
,
Roman Harok
,
Martina Vlčková
Photo by: Radovan Šťastný