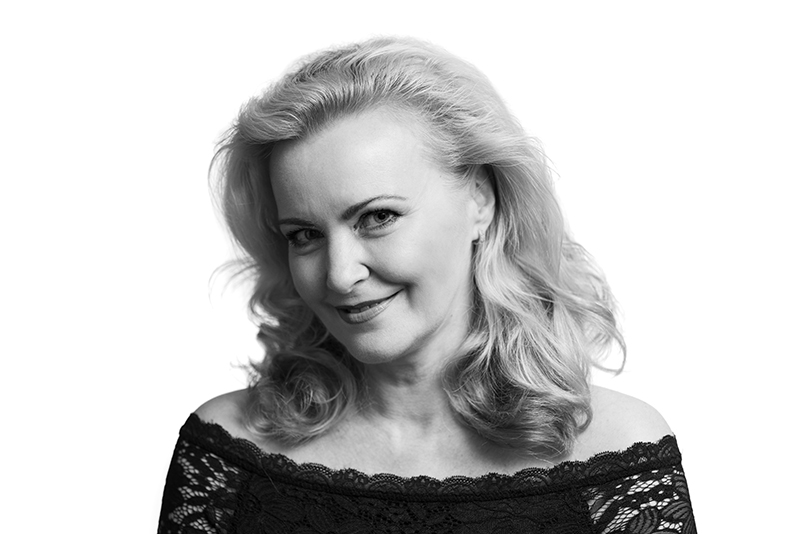 EVA ZBROŽKOVÁ
She studied the Pedagogical Faculty in Ostrava. In 1990, she became a member of the operetta company in The State Theatre Ostrava (currently The National Moravian-Silesian Theatre). Since 1993, she has worked in the operetta company, more precisely in the operetta/musical company as a soloist.
During her engagement, she has created many operetta roles (e.g. Helena – Polish Blood, Denise – Mamzelle Nitouche, Fiorella – The Bandits, Hortenzie – The Opera Ball, Pepi – Vienna Blood, Valencienne – The Merry Widow, Stazi – The Gypsy Princess, Bella Giretti – Paganini, Princess Mi – The Land of Smiles, Constance – The Three Musketeers, Rose Marie – Rose Marie) but she has performed also in musicals (Káča – Finian's Rainbow, Lois – Kiss me, Kate!, Ellie – Show Boat, Polly – Crazy for You, Guenevere – Camelot, Sugar – Sugar (Some Like it Hot), Dolly – Hello, Dolly!).
Currently she is interested in both operetta and musical works – lately we could see her for instance in the title role in a world premiere of a new version of the musical Marguerite whose creators are the famous authors Michel Legrand and Alain Boublil, Queen Elizabeth in A Night at Karlstein, Magda in the American musical Pardon My English, Mary in Finian's Rainbow, Cat Mourek in the musical The Father Frost, Wanda in the operetta Polish Blood, Mrs. Potiphar in Andrew Lloyd Webber's musical Joseph and His Amazing Technicolor Dreamcoat, Anhilte in the famous operetta The Gypsy Princess, Oldwoman in the original Czech musical The Phantom of London, Bacchis in Offenbach's The Beautiful Helen, Marlene Dietrich in the favourite production Edith and Marlene, Emma in the musical Funny Girl, Prokné in Japery According to Aristophanes or Markéta in The Opera Ball.
Druhá premiéra ostravského Harpagona potvrdila, že muzikál má potenciál stát se diváckým hitem
(19. 12. 2021)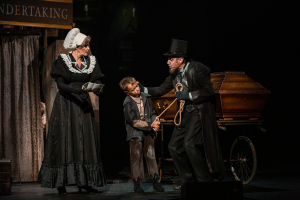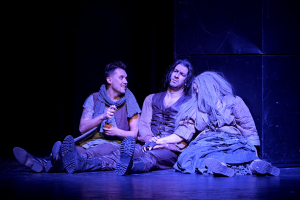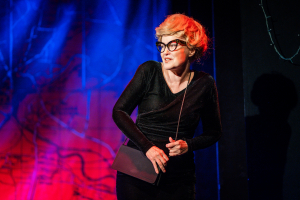 THE FORGETFUL HARE (from the cycle Secret of Erratic Boulders)
Eva Zbrožková
(Miss Knowledge)
Photo by: Adam Živnůstka