OPERETTA / MUSICAL
THANK YOU…
Premiere Sep 11, 2020, 6.45 PM
Jiří Myron Theatre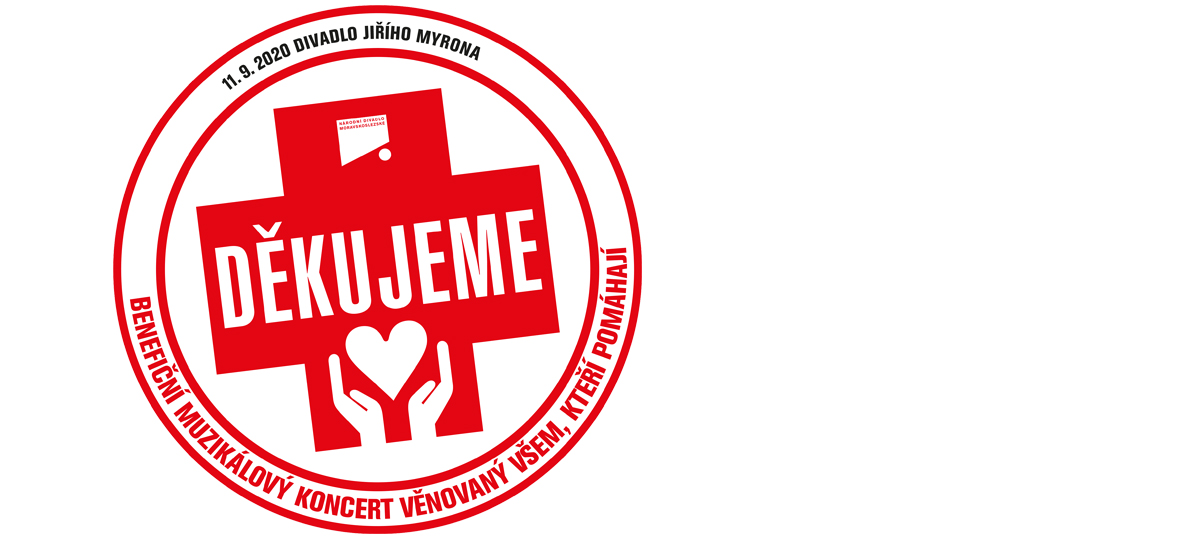 Detail
Realization Team / Cast
Show dates
Photo gallery
THANK YOU…
Premiere Sep 11, 2020, 6.45 PM - Jiří Myron Theatre
Benefit musical concert devoted to all those who helped
Informace
A musical concert performed by the operetta/musical ensemble of the Moravian-Silesian National Theatre is an act of saying thank you to all the medical staff who helped on the front line. The evening also includes a charity devoted to the Czech Red Cross.

The National Moravian-Silesian Theatre is aware of the complex hard work of all those who worked on the so-called "front line" during the coronavirus crisis. Therefore, we decided to thank as best we can - with our skills and art. The musical benefit concert will also reflect 10-year-long history of the NDM operetta/musical ensemble.
The initiator of the evening was the ensemble's conductor Marek Prášil who is at the same time a long-time member of the Czech Red Cross. During the coronavirus pandemic, he actively participated the help provided by the CRC. Under these impressions, concert's musical dramaturgy was created as well as the timeline of all the key moments during this period. Also, a pictorial document composed of photographs by our leading photographers is to accompany the event.

The main performers of this unique performance are the four winners of the Thalia Award in the category of musical Martina Vlčková, Hana Fialová, Tomáš Savka and Petr Gazdík (current artistic director of the Brno City Theatre musical ensemble). The soloists instrumentalists of the operetta/musical orchestra perform under the baton of the conductor Marek Prášil. Moreover, Jaromír Nohavica participates as a special guest. The evening is to be hosted by the ensemble's soloists Eva Zbrožková and Libor Olma. The author of the projected photographs is Martin Straka.

World-famous melodies from musicals Evita, Jekyll & Hyde, Les Misérables and many other…

Performed on 11 September 2020 at the Jiří Myron Theatre – BOOKED PERFORMANCE (ticket purchase is not possible). The concert will be broadcasted live by Czech Radio.
Production team
Cast - Season:
Dates
Date
Time
Stage
Type
Detail
Tickets
Sep 11, 2020
6.45 PM
Jiří Myron Theatre
Premiere
show detail
The play is no longer in our repertoire.
Gallery
Související