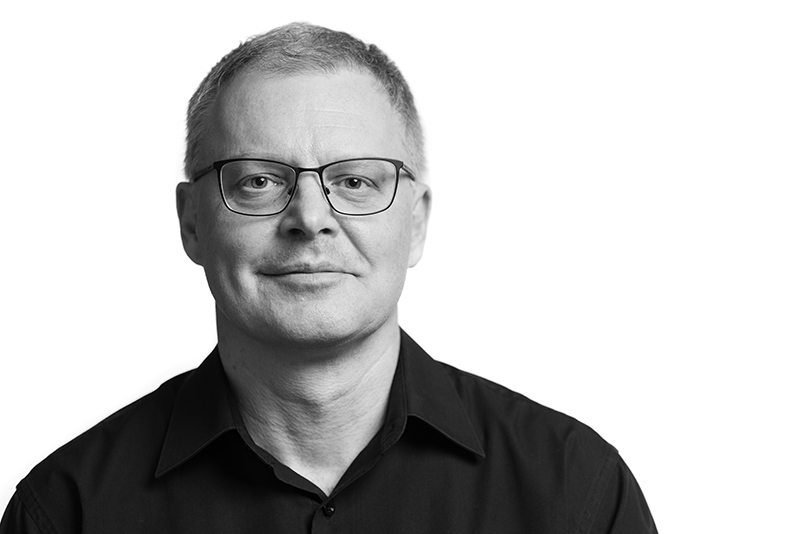 He comes from Otrokovice where he attended grammar school. His first engagement took place in the State Theatre Opava where he came as an entrant of the ballet company. Then, he became a member of the ballet company of the previous State Theatre Ostrava (the current National Moravian-Silesian Theatre), three years later, he became a soloist of the operetta company.
Since the half of the 90s, he has regularly guest-starred in the drama company of the National Moravian-Silesian Theatre for instance as Popel in Bloody Baptism, Spokeperson with Klaus – Gottland, Tony Romeo – The Full Monty, Chief Policeman/Laco Totín in A Ballad for a Bandit, Tomáš Hubička – A Midsummer Night's Dream but also in the ballet company of the National Moravian-Silesian Theatre – the Duke of Courland in Giselle or Marshal in The Sleeping Beauty.
He has played over 70 operetta and musical roles. From the most significant we can name at least these: Ferda Čupr in the musical Clochemerle, Aramis in Rudolf Friml's operetta The Three Musketeers, a dual role of Jerry/Daphne in the musical Sugar (Some Like It Hot), Ambrosius Kemper in Hello, Dolly!, Quasimodo in Dan Fikejz and Michal Tarant's musical The Hunchback of Notre Dame, General Otto von Stadt in a world premiere of a new version of the musical Marguerite, Big Jule in the musical Guys&Dolls, Charles IV in the musical A Night at Karlstein, Baba Jaga in a stage premiere of the musical revue The Father Frost, Buzz Collins in Finian's Rainbow, Judah in Joseph and His Amazing Technicolor Dramcoat, Prince Leopold Maria von Lippert-Weylersheim in The Gypsy Princess or Police commissioner Geoffrey Hudgens in a world premiere of the musical The Phantom of London.
Production team - Season: