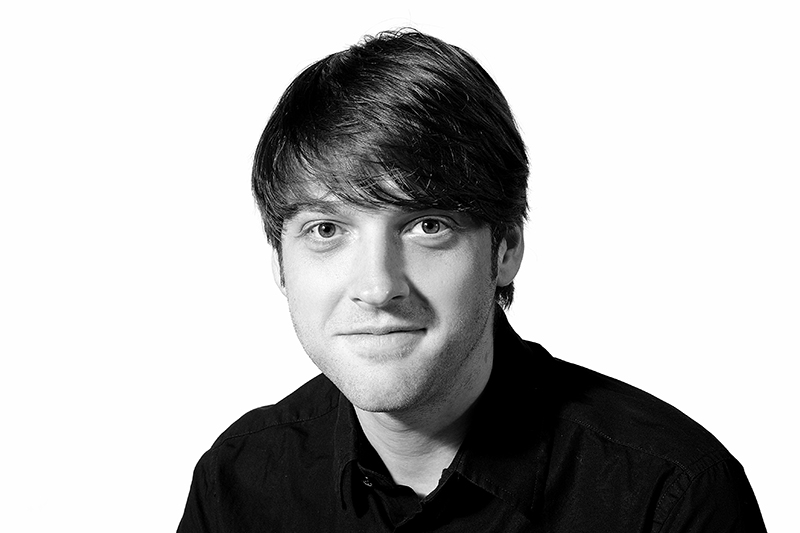 Ivan Dejmal was born in Frýdek-Místek in 1987. After primary school he studied at the Janáček Conservatory in Ostrava (under the guidance of Vladimír Čapka) and his graduation performance was the role of the Narrator in The Good Doctor (Neil Simon) in 2006. Then he studied at the Theatre Faculty of the Academy of Performing Arts (DAMU) in Prague under the supervision of Jaroslava Adamová, Michal Pavlata and Miroslava Pleštilová. During his studies he performed the following roles: Kulygin (Chekhov: Three Sisters), Hamlet (Shakespeare: Hamlet), Orgon (Molière: Tartuffe), Schürzinger (Horváth: Kasimir und Karoline).
In 2010 he became a member of the Moravian Theatre in Olomouc where spent three seasons, some of his roles were: Helmut Rohde (Taking Sides), Franci (Periferie aka The Outskirts), Joe (Sugar), Leonardo (Lorca: Blood Wedding), Peter Karpati (Schimmelpfenig: Arabian Night), Lopakhin (Chekhov: The Cherry Orchard). After three years at the Moravian Theatre in Olomouc he decided to move to Ostrava. He has become a member of the National Moravian-Silesian Theatre drama company and played the main character Gerhard Peterek in David Jařab's Over the Water.
During his studies at DAMU he guest-starred at the National Moravian-Silesian Theatre, Švanda Theatre in Smíchov, Viola Theatre, the Chamber Theatre Arena and the Těšín Theatre. He had a small role in the movie English Strawberry, playing a greasy geek and he also performed a prince in the fairy tale called Micimutr.

Appart from this, Ivan Dejmal is a passionate cook, lyrical baritone, terrible piano player, phlegmatic optimist, fisherman, mushroom picker, nature lover and a faithful fan of the Vítkovice hockey team!!!