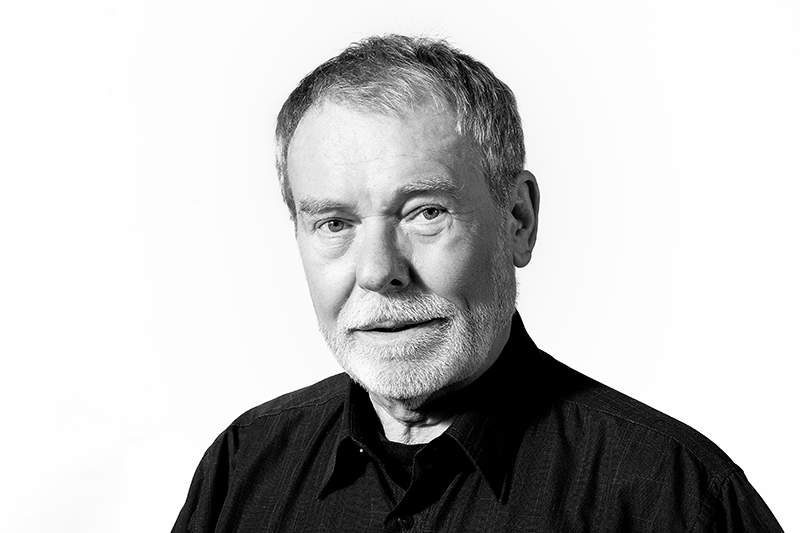 My name is Miroslav Rataj and I was born on 2nd September 1943 in Zlín - a city which was later called Gottwaldov - now it is Zlín again.
I started to play at the puppet theatre "Dětská radost" in Gottwaldov when I was in the fifth year of the primary school. Then I studied at the secondary technical school in Rožnov pod Radhoštěm (graduated in 1961) where I fell in love with theatre in the Tesla national company club - and that's how it all began - after one year of working as a vacuum technician in Prague I was admitted to the Theatre Faculty of the Academy of Performing Arts (DAMU) (on the first attempt!) and together with my classmates - for example the famous actors Jiří Klem, Oldřich Vlach, Luděk Sobota, Dana Syslová or a former archbishop of the České Budějovice diocese Jiří Paďour - I successfully graduated and entered the world of theatre. I spent 11 years in the Amateur Studio of Oldřich Stibor State Theatre in Olomouc, 2 years at the Regional Theatre in Příbram, 6 years in Plzeň, 3 years in Hradec Králové, 3 years back in Olomouc - until the Velvet Revolution started.
Then, in 1991, I have joined the State Theatre in Ostrava (now the National Moravian-Silesian Theatre) and I have stayed here till today. The role of Dr. Chapman in Cash on Delivery was my 200th in total.

Outside the theatre I have played several minor roles in movies and TV, where I also did some commentaries and I have really enjoyed working for Czech Radio in Ostrava.
Although I have already been a working pensioner for several years, I still would like to stay and play at the theatre and I hope my health will allow me to.
Štěpánkův Revizor je tak napěchován divadelním kumštem, že se do něj víc už nevejde
(14. 11. 2021)