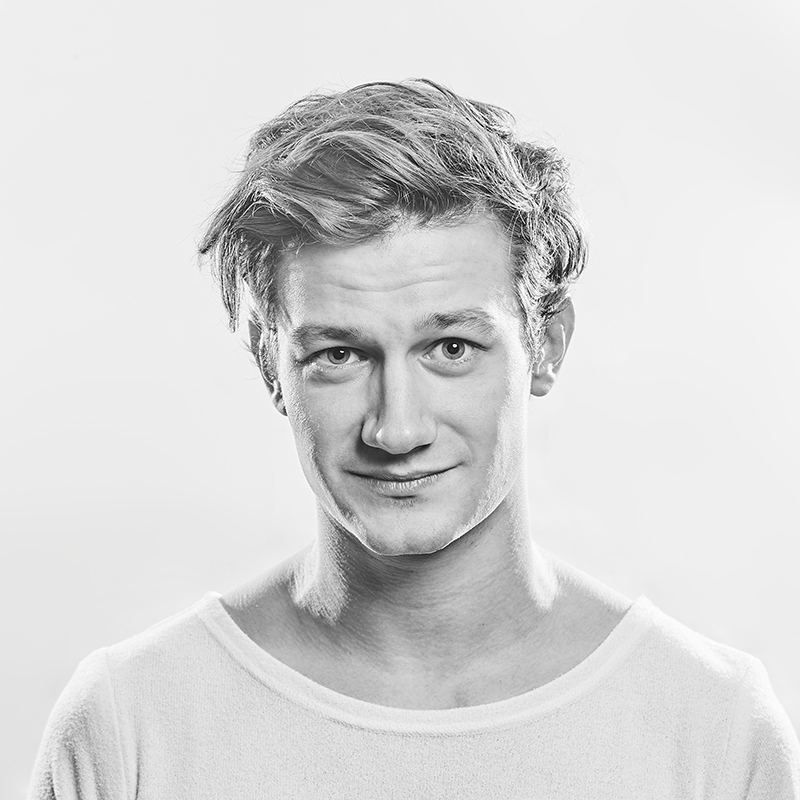 Robert Finta was born on 19th April 1992. He has always seemed to be interested in acting which allows him to express himself in a creative way - and he was lucky to have a good teacher at a primary school in Hodonín who was able to recognize Robert's talent when he was really young. After moving to Prostějov he was carefully guided through his studies at the primary school of arts and then he became an amateur member of the Point amateur theatre. After not being admitted to the Brno conservatory for "lack of talent", he was admitted to the conservatory in Ostrava where "they just needed to fill the class to get more grants from the sponsors". His teacher and supervisor was MgA. Josef Novák-Wajda who also used to admonish Robert pretty often.
On 1st April 2013 – on the least credible day of the year - he has become a member of the National Moravian-Silesian Theatre drama company. However, it wasn't just a joke - since then he has performed the roles of Christopher in The Curious Incident of the Dog in the Night-Time, Nero in the musical Quo Vadis and Francis Flute in Shakespeare's comedy A Midsummer Night's Dream.

Robert likes to rearrange the furniture in his room, he likes watching nice "things" in the streets, he would like to know Spanish, he often thinks about whiskey and sometimes he tastes it, he likes to read aloud anything he sees during his long journeys, he prefers sweet to salty food, he likes it when he's enthusiastic about something and when he is not, he does not really like it. Oh, and don't even try to ask him "where is Greece".
Production team - Season: