DRAMA
LEAVING
Premiere Nov 14, 2019, 6.30 PM
Antonín Dvořák Theatre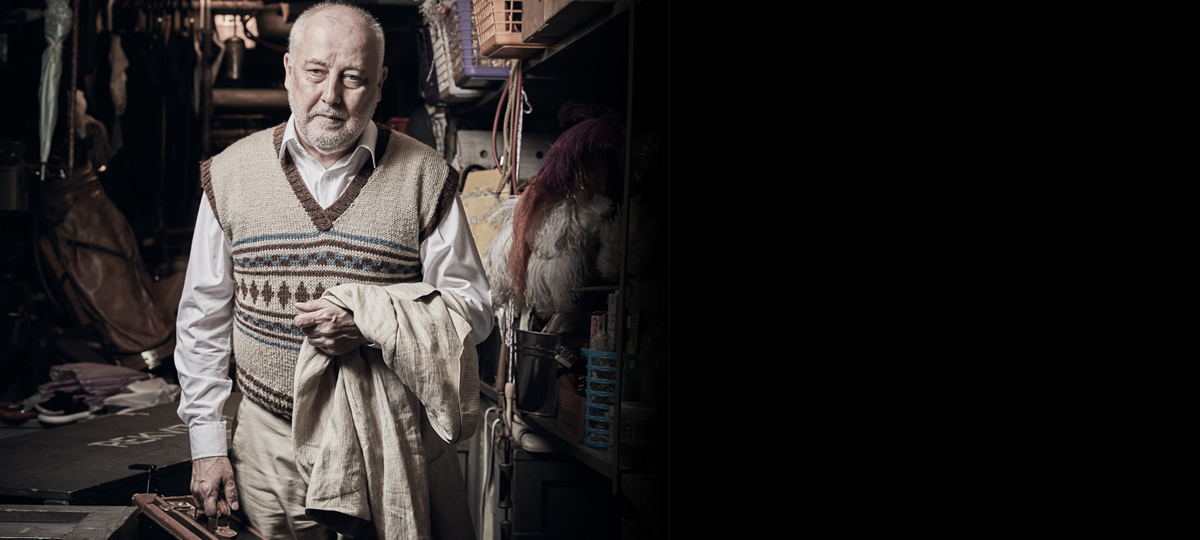 Detail
Realization Team / Cast
Show dates
Photo gallery
LEAVING
Premiere Nov 14, 2019, 6.30 PM - Antonín Dvořák Theatre
Informace
"As Havel once said: popularity is not everything."

Even in his final drama, the author is overly ironic towards himself, describing himself as a submissive dreamer that had managed to move the world, but lately he can't move a single person. And that's the worst part, as it was a person, the people, who were always the most important to him! Even for his successors people are important, yet the single individual is different. It is someone with lower, more rational, easily satisfied ideals… Chekhov's tragicomedy of the most played Czech playwright about people who aim high and about those who have fallen from the top.

The play is staged as a unique combination of two dramas, where Gogol's Inspector (premiering on March 12, 2020) is thematically linked to Havel's Leaving. What happened to the promising politician Klein, who takes power in Leaving?
Buy tickets
Production team
Cast - Season:
Dates
Date
Time
Stage
Type
Detail
Tickets
Nov 13, 2019
10.00 AM
Antonín Dvořák Theatre
Veřejná generální zkouška
show detail
Nov 14, 2019
6.30 PM
Antonín Dvořák Theatre
Premiere
show detail
Nov 16, 2019
6.30 PM
Antonín Dvořák Theatre
1st repetition
show detail
Nov 20, 2019
6.30 PM
Antonín Dvořák Theatre
Repetition
show detail
Nov 30, 2019
6.30 PM
Antonín Dvořák Theatre
Repetition
show detail
Dec 19, 2019
6.30 PM
Antonín Dvořák Theatre
Repetition
show detail
Jan 25, 2020
6.30 PM
Antonín Dvořák Theatre
Repetition
show detail
Jan 31, 2020
6.30 PM
Antonín Dvořák Theatre
Repetition
show detail
Feb 18, 2020
6.30 PM
Antonín Dvořák Theatre
Repetition
show detail
Feb 27, 2020
6.30 PM
Antonín Dvořák Theatre
Repetition
show detail
Sep 16, 2020
6.30 PM
Antonín Dvořák Theatre
Repetition
show detail
Sep 18, 2020
6.30 PM
Antonín Dvořák Theatre
Repetition
show detail
Sep 19, 2020
6.30 PM
Antonín Dvořák Theatre
Repetition
show detail
Oct 27, 2020
6.30 PM
Antonín Dvořák Theatre
Repetition
show detail
Nov 15, 2020
3.00 PM
Antonín Dvořák Theatre
Repetition
show detail
tickets
Rehearsal gallery