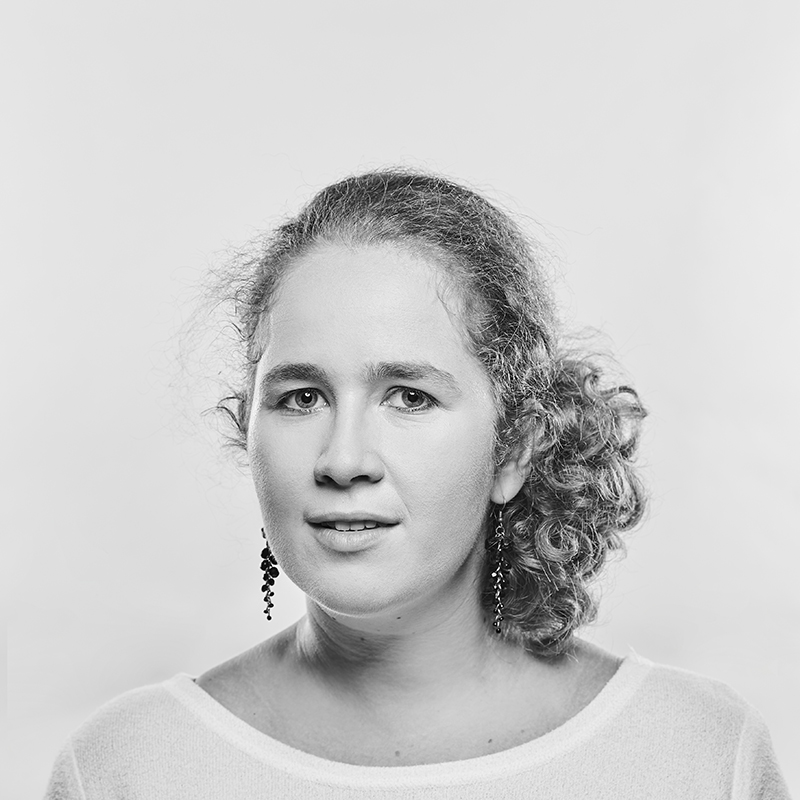 She was born in Prague in 1991. She has drunk books in since she learnt to read and she attended a drama group since primary school (even though she ended in the role of a narrator in most cases, so the acting did not leave its marks on her).However, during her studies at grammar school, a job of usherette in the Švanda Theatre became fateful for her, thus at the age of 17, she entirely fell for theatre. That is why in 2010, she decided to study at the Academy of Performing Arts in Prague instead of the Faculty of Mathematics and Physics.
During her studies in the class of Milan Schejbal and Zuzana Sílová, she devoted her time to theatre both at school and outside it –in various positions including a dramaturg, director, assistant director, stage manager, production manager, lighting technician, sound engineer and occasionally also a stagehand. She graduated in drama dramaturgy in the DISK Theatre with the musical The Cabaret of Joe Masteroff, John Kander and Fred Ebb and the comedy Chekhov in Yalta from John Driver and Jeffrey Haddow. During her studies at the Academy of Performing Arts in Prague, she worked as a production manager and secretary of the AQUALUNG Theatre thanks to which she found her second home in the Žižkov Theatre of Jára Cimrman and in Showboat Secret.
She clung to Ostrava and its theatre world in summer 2014, when she worked as an assistant director in As You Like It directed by Michal Lang. Since the season 2015/2016, she has been a dramaturg in the drama company of the National Moravian-Silesian Theatre where her first task is Jesper Halle's The Littlewoods.