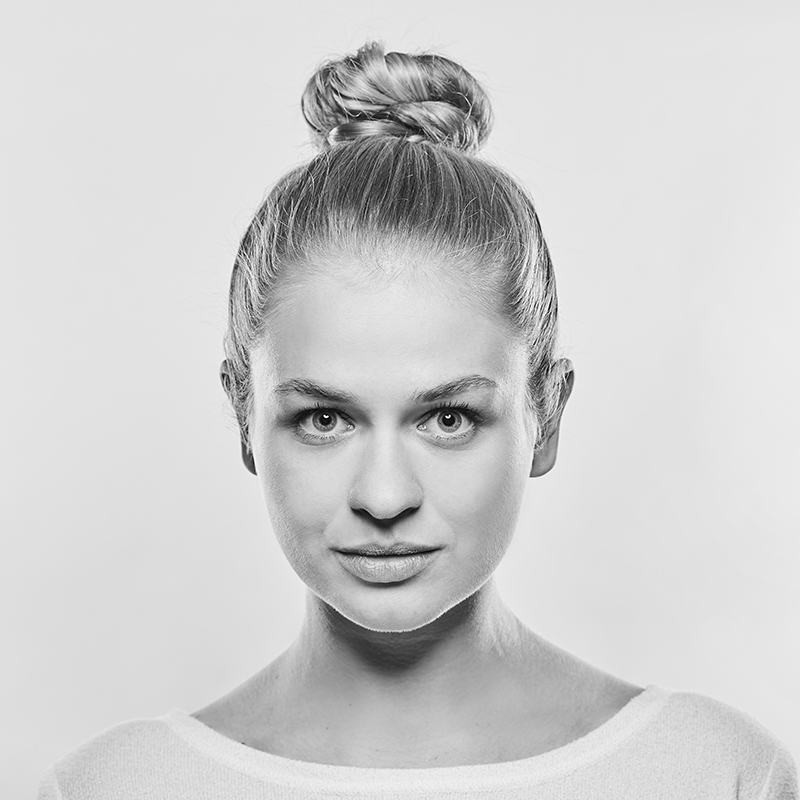 Aneta was born in Frýdek (1995), growing up around Hlučín, raised by Ostrava, and re-educated by Brno.
For the first time, Aneta got acquainted with the NDM as ten-year old thanks to the children's Opera Studio she joined under the supervision of Lenka Živocká. Later, Aneta performed in the staging A Carousel. After this experience, Aneta became a member of the Dividlo company, thanks to which she became familiar with the existence of the Jánáček Conservatory in Ostrava.
Aneta began her acting studies there under the supervision of Václav Klemens, and concluded the studies at the Janáček Academy of Music and Performing Arts Brno with Oxana Smilková as the supervisor.

During her studies, Aneta performed in summer productions of the Stará Aréna Theatre in Ostrava, and she was a member of the improvisation theatre group called Impéčko as well.

Moreover, Aneta cooperates with the Czech circus company called Cirkus trochu jinak (as a clown and a stilt walker), she comperes, and sometimes she cooperates with Czech Radio.

Besides theatre, among her most favourite activities belong hiking, gardening, uncontrolled dancing, tasting wine, and meeting new people.