DRAMA
HOW TO PROCEED WHEN ONE WANTS TO ASK THE BOSS FOR A RAISE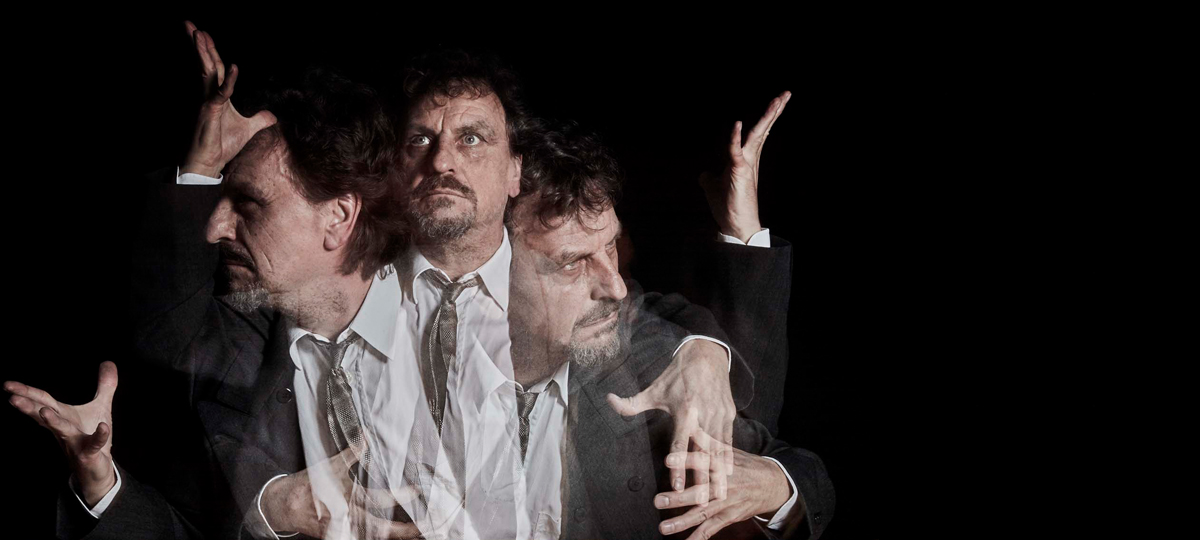 Detail
Realization Team / Cast
Show dates
HOW TO PROCEED WHEN ONE WANTS TO ASK THE BOSS FOR A RAISE
An absurd existential struggle
Informace
Directed by Norbert Rakowski
Translated by Petr Zavadil
"After careful consideration and after gathering all your courage, you have decided you are going to approach your boss and ask him for a raise…"
Our main character is standing at the door of his boss's office with his hand on the handle. He would like to ask for a raise… What's going on in his head? – What if he is not in there? – What if he is? – Will I be able to tell him? – What will he tell me? – What if his kids have measles? There is a slight chance one could die of measles ... I don't want to die! – I should hide in the office opposite his and wait… – But that's Mrs Y's office and she doesn't like me…
Seven actors each representing one point of view, one hypothetical variation of what might happen if our protagonist turned the handle and asked for the raise. The first opportunity to see this comedy of one of the most outstanding post-war French writers on the Czech stage!
Czech Premiere 28 May 2020 at the Antonin Dvorak Theatre
Production team
Cast - Season:
Dates
Date
Time
Stage
Type
Detail
Tickets
The play is no longer in our repertoire.
Související