JANKA HOŠTÁKOVÁ-DRAHOVZALOVÁ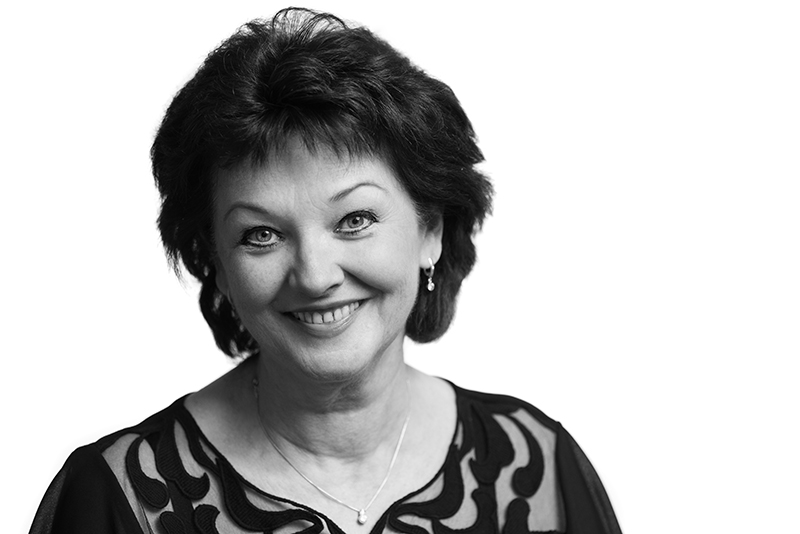 She is a native of Kysucké Nové Mesto in Slovakia. After finishing the Conservatory in Žilina, she was accepted to study solo singing at the Janáček Academy of Music and Performing Arts in Brno. After graduation, she obtained an engagement as the opera soloist in the National Moravian-Silesian Theatre in Ostrava where she works even nowadays. Not only has she created over 90 especially lead roles but she has also contributed to the musical repertoire – for instance as Sylva in The Gypsy Princess (E. Kálmán), in The Countess Maritza (E. Kálmán), as Lisa in The Land of Smiles (F. Lehár), Anna Elisa in Paganini (F. Lehár), Guiditta (F. Lehár), Hanna Glawari in The Merry Widow (F. Lehár), Sonja in The Tsarevich (F. Lehár), Saffi in The Gypsy Baron (J. Strauss), Franzi in Wienna Blood (J. Strauss), Layla in Thousand and One Nights (J. Strauss), Annina in A Night in Venice (J. Strauss), Rosalinda in The Bat (J. Strauss), The Beautiful Helen (J. Offenbach), Madame Favart (J. Offenbach) Julja Lella in Grape Harvest (O. Nedbal), Serafinka in Pearls of the Virgin Seraphim (R. Piskáček) Rose Mary (R. Friml), Julie in Show Boat (J. Kern), Kitty in Chicago (J. Kander) etc. She has also guest-starred in various theatres e.g. in Opava, Olomouc, Brno. In Ostrava, she has sang the role of Marguerite in Faust (Ch. Gounod).
As for her concerts, Jana Hošťáková Drahovzalová is very active – she has participated at perhaps 600. She has cooperated with the Slovak State Philharmonic Košice, Brass Band Vítkovák, the Band of the Ministry of the Interior, the Bratislava Metropolitan Orchestra. As for her foreign performances, we can name England, Belgium, Bulgaria, Denmark, France, Italy, Germany, Poland, Austria, Slovakia, Spain, Switzerland etc. She has also cooperated with the Czech Television and Czech and Slovak radio.
Since the beginnings of her artistic career, she has been intersted in pedagogy – she was a voice assistant of The Mixed Voice Choir Kysuca in Čadca (conductor Petr Fiala) and Brno Academic Choir. Between 1994 and 2011, she worked as a specialist assistant of solo singing at the Art-Pedagogical Department of Pedagogical Faculty, University of Ostrava (current Faculty of Fine Arts). She conducted voice courses for students and pedagogues of the Department of German Studies at the Faculty of Arts, University of Ostrava. Since 2010, she has worked as a pedagogue of solo singing at the Janáček Conservatory and Grammar School in Ostrava. In 1993, she was awarded as a finalist in Franz Lehár singing competition in Komárno and in 1994 she received a " Commemorative certificate" for excellent performances in the operetta company of The National Moravian-Silesian Theatre.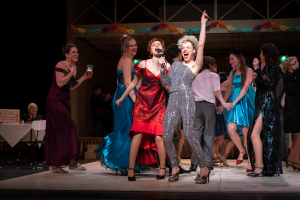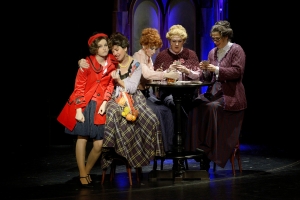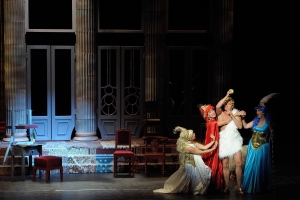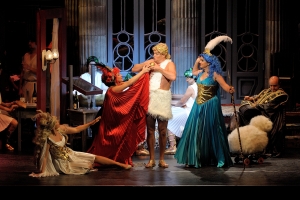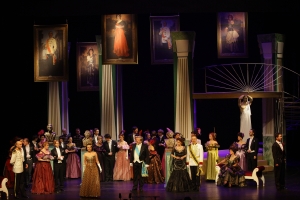 THE GYPSY PRINCESS
Scéna plesu v paláci knížete von Lippert-Weylersheim, 2. dějství
Šimon Caban
,
Peter Svetlík
(Edwin Roland, prince von Lippert - Weylersheim),
Roman Žiška
(Szerényi),
Jana Borková
(Sylva Varescu),
Josef Novák-Wajda
(Ambassador Mac Grave),
Eva Zbrožková
(Princess Anhilta, his wife),
Marcel Školout
(Prince Leopold Maria von Lippert - Weylersheim),
Janka Hoštáková
(Countess von Hoch-stack),
Robert Jícha
(Count Boni Kancsianu)
Photo by: Radovan Šťastný