OPERETTA / MUSICAL
HARPAGON IS THE MISER!!!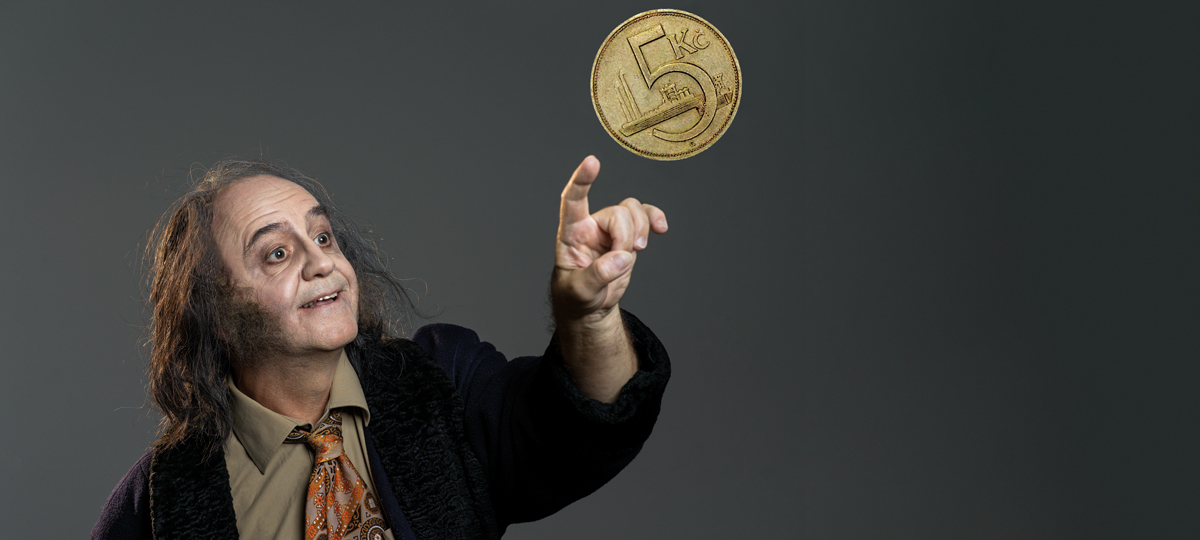 Detail
Realization Team / Cast
Show dates
Photo gallery
HARPAGON IS THE MISER!!!
Musical comedy based on the famous play by Molière
Informace
Stage director and libretto by Vojtěch Štěpánek

Music by Boris Urbánek

Lyrics Jiří Krhut

In the main role Libor Olma

The original musical based on one of the most famous classical comedies in the grandiose Pythonesque style.

Harpagon, a stranger about whom everybody thinks that he is disgustingly rich and a miser, one day decides to get married, to marry off his son and daughter. So, he arranges three weddings for the price of one! Of course, there is a catch: he decides to marry Mariane, a secret lover of his son Cléante. And he wants him to marry an eager German widow Gerda. His daughter Élise, who is a secret lover of the steward Valère, is supposed to marry a hundred-year-old millionaire Anselme… Moreover, there will be a matchmaker Frosine and a range of Harpagon's bizarre relatives – therefore the main characters of other plays by Molière. Well, Harpagon as you know him, but still like a breath of fresh air.

World premiere on 30 January 2021 at the Jiří Myron Theatre
Production team
Cast - Season:
Dates
Date
Time
Stage
Type
Detail
Tickets
The play is no longer in our repertoire.
Rehearsal gallery