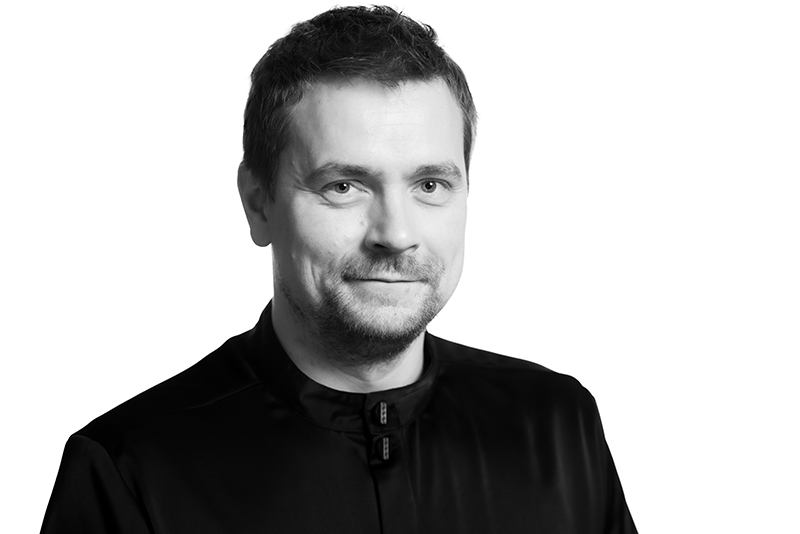 JAKUB ŽÍDEK
He comes from Opava. He studied organ playing at the Janáček conservatory in Ostrava with professor Martina Zelová. After that, he attended Pedagogical Faculty at University of Ostrava where he studied choral conducting at professor Lumír Pivovarský's class. He completed his university education by master's degree at the Janáček Academy of Music and Performing Arts in Brno where he studied orchestral conducting under Rostislav Hališka.
During the season 2007/2008, he worked as a choir conducter of the opera company in the Silesian Theater Opava. As a guest conductor, he has cooperated e.g. with the Brno Philharmonic, the Moravian philharmonic orchestra in Olomouc and Bohuslav Martinů Philharmonic orchestra in Zlín. The most significant is his cooperation with the Janáček Philharmonic Ostrava which was started by his graduate's concert. He regularly performs at Bezruč's Opava festival, Beethoven's Hradec International Music Festival and at a set of concerts for subscribers Jeunesses Musicales of the Janáček Philharmonic Ostrava. He still cooperates with Opava Domino choir. Currently, he is a music director of the operetta/musical company in the National Moravian-Silesia Theatre and also a conductor of the opera company. For the National Moravian-Silesian Theatre he has created musical preparation of the fairytale musical The Father Frost (2011) and the musical of Gerschwin brothers Pardon My English(2011).
As a conductor, he has participated in a world premiere of a new staging of the musical Marguerite (2010), production of the operetta Mam'zelle Nitouche (2010), the musical A Night at Karlstein (2011) and Charles Gounod's Romeo and Juliet (2011). Togehter with the Janáček Philharmonic Ostrava he has recorded the original songs of Boris Urbánek for a new Czech film Seven Days of Sin.
PODCAST NDM

(podcast NDM, 10. 6. 2021)
Nominace na Ceny Thálie 2023 v muzikálové kategorii
(7. 9. 2023)
Vyvěste fangle! V Divadle 12 skládají krásnou a upřímnou poctu Suchému a Šlitrovi
(19. 12. 2022)
Sólo pro Hanu Fialovou: Představení Líp se loučí v neděli je dalším důkazem jedinečnosti této umělkyně
(4. 6. 2022)
Production team - Season: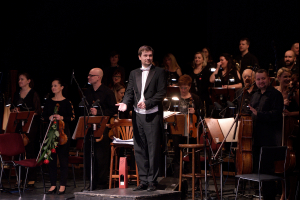 THE PHANTOM OF A MUSICAL - Michael Prostějovský - a concert
Jakub Žídek
(Conductor)
Photo by: Martin Popelář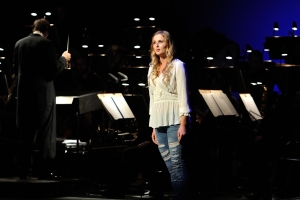 LONDON CALLING - CONCERT
Tim Rice & Andrew Lloyd Webber / JESUS CHRIST SUPERSTAR
Co na tom je tak zlého
Jakub Žídek
,
Martina Vlčková
(Sólisté)
Photo by: Martin Popelář