EXTRA ACTION - MUSICAL
WITHOUT BATON
Premiere Apr 23, 2019, 7.00 PM
Divadlo "12"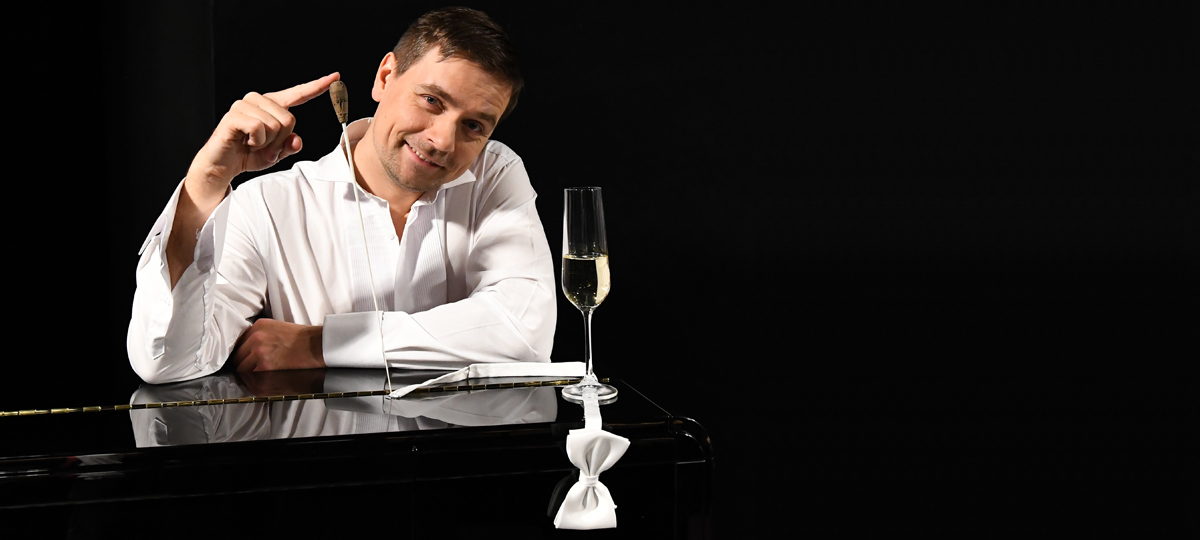 Detail
Realization Team / Cast
Show dates
Photo gallery
WITHOUT BATON
Premiere Apr 23, 2019, 7.00 PM - Divadlo "12"
Performed by Jakub Žídek and guests
Informace
Foto Martin Straka

As every educated viewer knows, the conductor is an essential part of the theatre. However, such person has one great disadvantage compared to the rest of the artists – he does not face the audience – quite the contrary – he constantly shows it his back. Jakub Žídek – musical director of the opera/musical NDM – has decided to change this for at least one evening.

Bez taktovky/Without baton is a talk show where he shares his journey, which started almost ten years ago, at the National Moravian-Silesian Theatre. Since his first cooperation conducting the Mamzelle Nitouche operetta he has grown alongside his ensemble. So let us take a look together and see what has been going on during that journey and how Ostrava has succeeded in being one of the top Czech musical scenes. The conductor will not be on his own. Some of the artists that cooperated or still are cooperating with our ensemble have agreed to come along and look back with him.

During these evenings Jakub Žídek will be facing the audience. He will introduce himself, albeit without baton, with humour and in casual atmosphere as a witty and pleasant host. And of course he will accompany his guests on various instruments. The number of talk shows is limited – book now to look behind the scenes!
Production team
Cast - Season:
Dates
Date
Time
Stage
Type
Detail
Tickets
Apr 23, 2019
7.00 PM
Divadlo "12"
Premiere
show detail
Dec 3, 2020
2.50 PM
Divadlo "12"
Uvedení
show detail
The play is no longer in our repertoire.
Gallery