OPERETTA / MUSICAL
10 Years of a Musical in Ostrava 2010–2020
Premiere Feb 22, 2021, 8.15 PM
Jiří Myron Theatre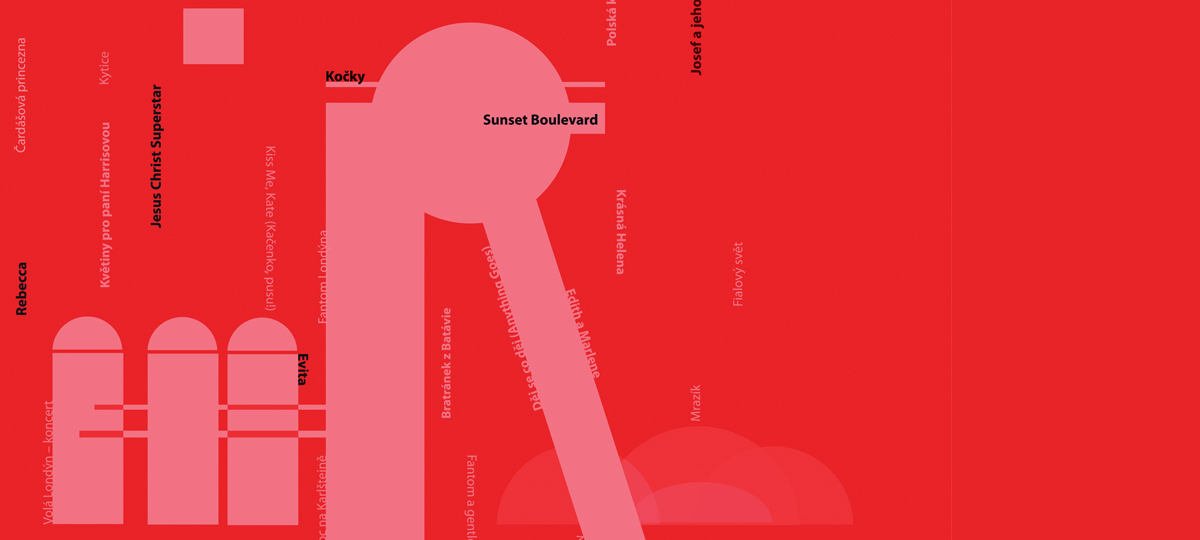 Detail
Realization Team / Cast
Show dates
Photo gallery
Articles, video, audio
10 Years of a Musical in Ostrava 2010–2020
Premiere Feb 22, 2021, 8.15 PM - Jiří Myron Theatre
The best of the ensemble's repertoire broadcast live with Czech Television
Informace
When Gabriela Petráková bounded with the operetta ensemble of the National Moravian-Silesian Theatre in 2010, the ensemble's name changed into the operetta/musical ensemble. It was the musical genre that has built its strong position in the company's repertoire alongside classical titles and that has changed the ensemble's dramaturgy in order to focus on contemporary musical works.
The concert celebrating ten-year anniversary of musicals here in Ostrava refreshes the remarkable titles of this period as well as excerpts from productions that currently appears in the repertoire. Moreover, the Czech Television live broadcast will bring you some of the unforgettable musical hits performed by Hana Fialová, Martina Vlčková, Michaela Horká, Patricie Janečková, Tomáš Savka, Lukáš Vlček, Romana Harok, Tomáš Novotný and others.
Accompanied by the operetta/musical orchestra musically prepared by Jakub Žídek.
The appealing and partially staged concert directed by the ensemble's artistic director Gabriela Petráková.

The live concert will be broadcast on 22 February 2021 on the ČT art channel.

The channel ČT art, as well as other channels of Czech Television, is transmitted via terrestrial, satellite and cable systems within the Czech territory. When watching from abroad, please, make use of an internet connection in order to watch
under this link
.
Production team
Dates
Date
Time
Stage
Type
Detail
Tickets
Feb 22, 2021
8.15 PM
Jiří Myron Theatre
Premiere
show detail
The play is no longer in our repertoire.
Rehearsal gallery
Články
Video
Audio
Související