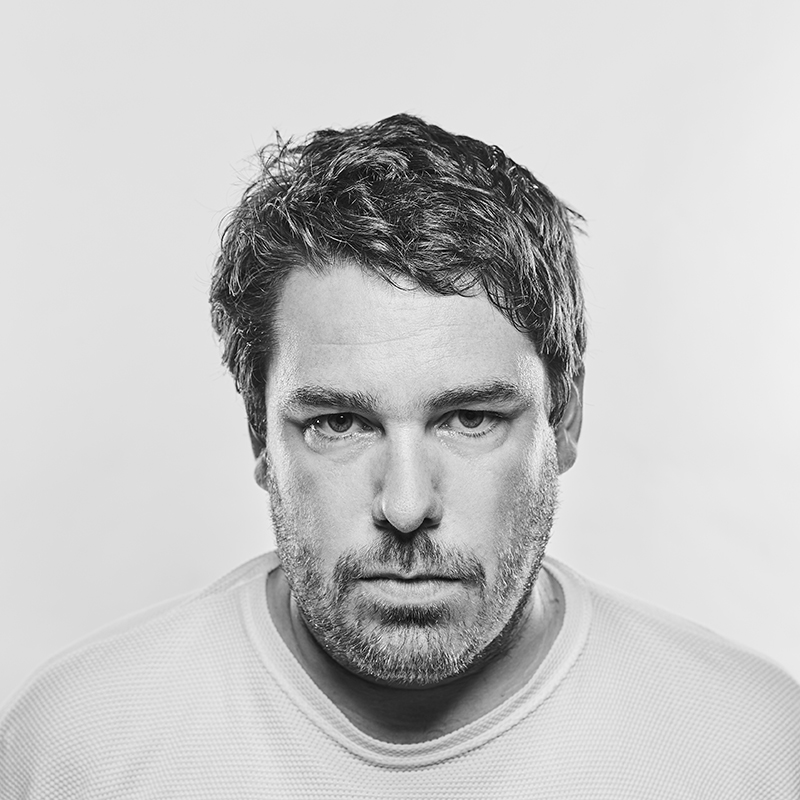 He was born in Prague in 1984. He studied acting at the Prague Conservatory under Hana Maciuchová and Jan Novotný. During his studies, he prepared productions of one-act plays and was asked to direct actor's final exams at the class of Petra Špalková and Ivan Řezáč for which he finally wrote and directed the graduate's performance.
From 2005 to 2011, he significantly contributed to the establishment of the Strašnické Theatre where he was employed as an actor, later also as a director and as a member of the theatre's management. He was involved in creating a multigenerational ensemble of actors which established itself on the Prague theatre scene and gained attention of both the lay and professional public.
In 2011, the ensemble won a selection procedure to become an owner of the Prague Comedy Theatre where they finally moved to from Strašnice. Štěpánek started as a director here and since 2013, he acted here also as a managing director. Under his management, the scene dramaturgically presented itself as A Centre of Eastern Dramas when they focused on introducing omitted, so far undiscovered or brand-new authors from countries of the eastern origin.
After getting the axe due to no funding from the Prague Magistrate in 2016, Štěpánek shortly worked freelance. In 2018, he started to work as an artistic director of the drama company in the National Moravian-Silesian Theatre.
Actor:
Mephisto, J. W. Goethe: Faust, directed by J. Novotný, Strašnice Theatre
Mark Antony, W. Shakespeare: Julius Caesar, directed by E. Bergerová, Strašnice Theatre
The People, Sophocles: Oedipus Rex, directed by J. Novotný, Strašnice Theatre
Arnolphe, Molière: The School for Wives, directed by J. Novotný, Strašnice Theatre
Thomas, D. Loher: Klara's Relationships, directed by I. Řezáč, Švanda Theatre
Fistach, A. Saramonowicz: Testosterone, directed by V. Štěpánek, Strašnice Theatre, Komedie Theatre
Matthew, M. Modzelewski: Coronation, directed by N. Rakowski, Komedie Theatre
Čech, V. Štěpánek: Poslední zhasne, directed by N. Rakowski, Jan Kochanowski Theatre in Opole
Author:
dGenerace, directed by P. Špalková and I. Řezáč, The Prague Conservatory Theatre
Zastávka na znamení, directed by E. Bergerová, Strašnice Theatre
P.R.S.A., directed by V. Štěpánek, Strašnice Theatre, Palace Theatre
Poslední zhasne, directed by N. Rakowski, Jan Kochanowski Theatre in Opole
Nevim, directed by V. Štěpánek, A Studio Rubín
Director:
G. Carbunariu: Kebab, Strašnice Theatre, Komedie Theatre
Ravenhill: Sleeping Around, Strašnice Theatre
V. Klimáček: Rozkvetly sekery, Strašnice Theatre, Komedie Theatre
A. Saramonowicz: Testosterone, Strašnice Theatre, Komedie Theatre
T. Różewicz: The Trap, Komedie Theatre
M. Bidlasová: Her Master's Voice, Komedie Theatre
P. Göbl: Penis Pravdy, Komedie Theatre
T. Stoppard: Rough Crossing, F.X. Šalda Theatre in Liberec
C. B. Luce: The Women, F.X. Šalda Theatre in Liberec
M. Haddon: The Curious Incident of the Dog in the Night-Time, F.X. Šalda Theatre in Liberec
E. Szybał: P.R.S.A., Palace Theatre
W. Allen: Mighty Aphrodite, Palmovka Theatre
V. Štěpánek: Nevim, A Studio Rubín
B. Vian: The Empire Builders, Chamber Theatre Arena, Ostrava
Y. Reza: Art, Chamber Theatre Arena, Ostrava
V. Havel: The Memorandum, Chamber Theatre Arena, Ostrava
Production team - Season: