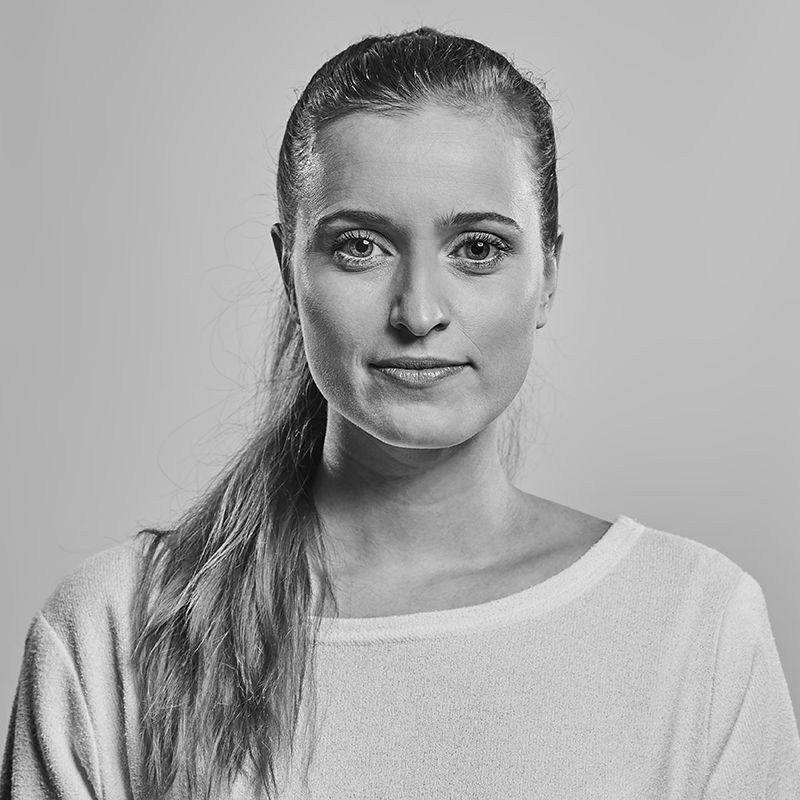 Kamila was born in Ostrava in 1992. In 2008, she began her studies at the Janáček Conservatory in Ostrava during which she guest-starred in A Dream Play (Aréna Chamber Theatre) or Intrigue and Love (Silesian Theatre Opava).
In 2011, Ivo Macharáček chose Kamila to portray the role of Anička in the fairy tale Tajemství staré bambitky.
After passing the school-leaving exam, Kamila moved to Prague and applied for the Theatre Faculty of the Academy of Performing Arts (DAMU) where she majored in acting. As an undergraduate, Kamila guest-starred in Hangmen—the production of the South Bohemian Theatre in České Budějovice where she was proposed to become a member of the drama company literally five minutes before the opening night of the production started.
There were around twenty characters that Kamila portrayed during her engagement in the theatre between 2017 – 2021. Among the most significant roles belong Hana in Fish Blood, Mína in Dracula, or a character without name in an authentic drama The Immense Universe. On a regular basis, Kamila also performs in productions of the Revolving Theatre in Český Krumlov.
Kamila appeared in several TV series (Ulice, Vyprávěj, Dáma a Král, Specialisté), videos (Vees, Bandaband), and in student movies (Snovej, Jeleni, Jak blízko tomu jsem etc.). In 2019, there was a premiere of a historical movie Saint Sebastian's Cry in which Kamila portrayed Ulrike.
Since the season 2021/2022, our audience may see her as Luisa in Eight Women and as Brigela in the comedy called Goldoni alla Ostrava or the Servant of Two Masters (in which she alternates with Renáta Klemensová).