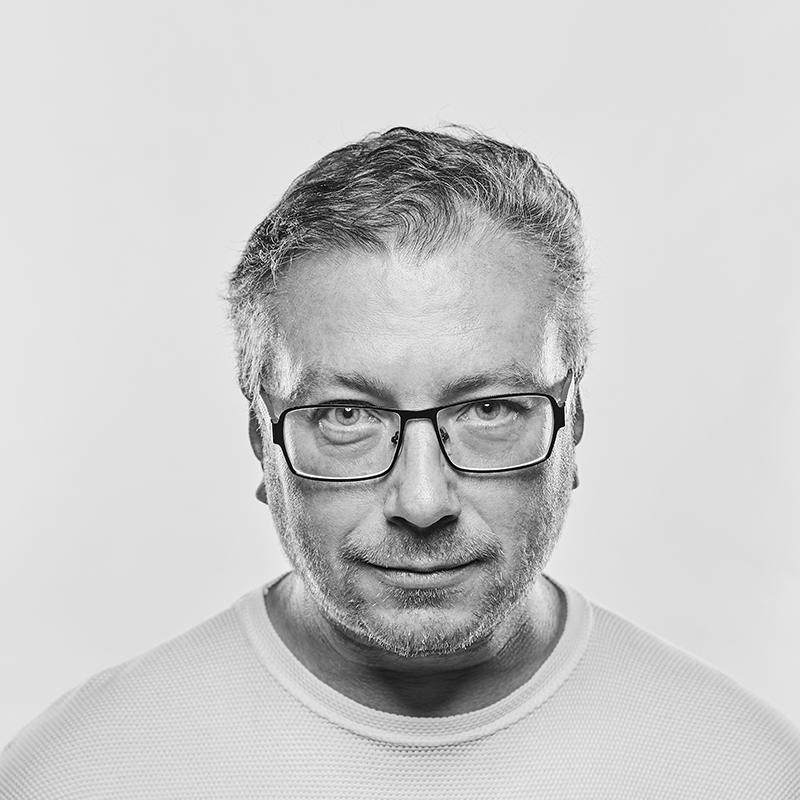 David was born in 1967. David studied a grammar school in Brno, but before he made it to the Janáček Academy of Music and Performing Arts, David emerged his career in the Horácké Theatre in Jihlava. After his graduation in 1980, David came back to native Ostrava in order to join the NDM drama company.

The romantic knight Des Grieux in Manon Lescaut, provocative Caligula, or rude Father Ubu in the play King Ubu are just some of roles David portrayed, and which you had the opportunity to see during his engagement in our theatre.

For the role of Jake Sturdy in the production Kill Me Now, David was awarded historically the very first Jantar Award in 2017 in the best actor category.

David is a wine connoisseur as well as a skilful farmer, in case he does not dub something for radio or television; you may hear his voice literally everywhere.

Klimszova Laterna ve Dvanáctce otevírá vnímavému publiku neznámý vnitřní svět divadla
(7. 11. 2021)
Povídkové leporelo Hodný pan doktor pohladí diváky na duši a rozvibruje jejich bránice
(8. 11. 2019)