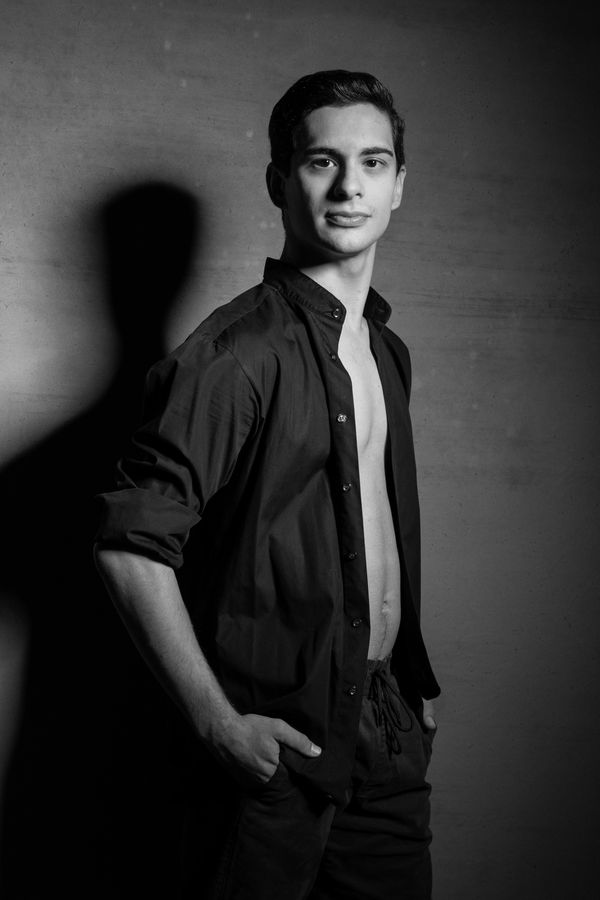 Born in Italian town of Novara, near Milano. In Milano he obtained dance education at ballet academy (Accademia Ucraina di Balletto Scuola) in 2010-2012 and in 2016 he completed dance academy Scuola Danza Accademia. Throughout the study in 2016 and 2017 was he a participant of many workshops, i.e. summer dance courses organized by the Dutch Summer Dance Course (DeDSDC) company in Hague, Netherlands. Those were focused on study masterpieces of world-known choreographers Jiří Kylián and Hans van Manen.

Since 2017 he was part of ballet ensemble of Macedonian Opera and Ballet in Macedonia, in 2018 in Italian junior ensemble of NeoClassic Ballet Junior Company in Milano and then at National Theatre in Belgrade (2019-2020). In Macedonia and Belgrade he danced for example in choreographies from Konstantin Kostjukov, Itzik Galili or Vasilijev Medveděv.

He obtained several awards such as one at international festival in italian Nepi (Festival Internazionale della Danza e delle Danze, 2020), first prize at Global International Dance Competition in Whenzou, China (2019), award for artistic performance at international dance competition in Cologne (Köln), Germany in 2018 and the Maria Antonietta Berlusconi Awarda at ballet competition organized by Premio MAB agency in Milano, Italy.

Since 2020 he was permanent guest artist at the NDM Ballet ensemble. In the 2021/2022 season he joined us as the company member with soloist obligation.