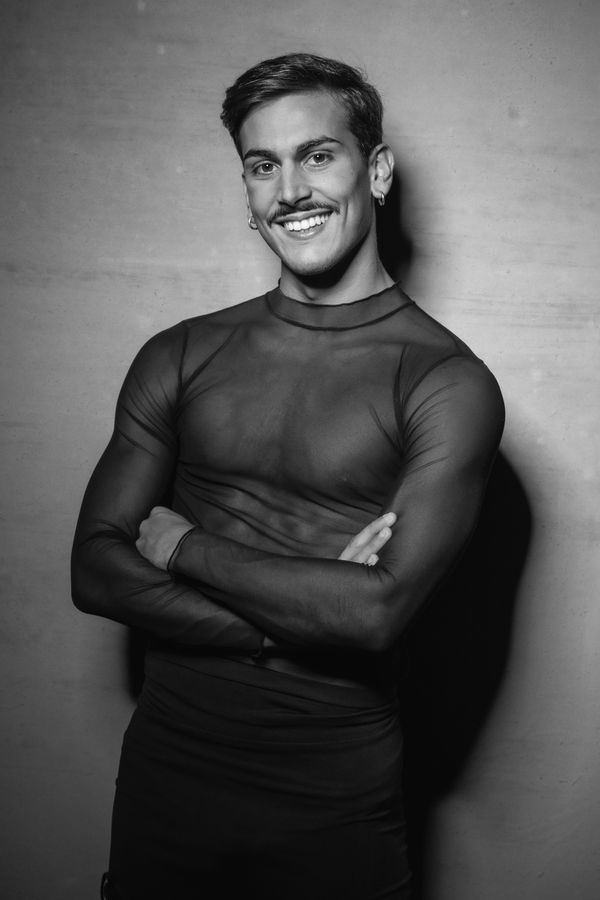 He was born in San Pietro Vernotico, Italy. Between 2014-2017 he got scholarship at education centre AIDA (Centro Formazione Aida) in Milano which cooperates with many teachers from Dance Academy of La Scala Theatre.

In 2017 he was rewarded at international competition Tutto Danza in Milano: 1st place in contemporary solo category and 3rd place in classical dance category.
He occasionally performed in various productions in Teatro Carlo Felice in Genova, Italy and in Peter Pan the Musical – directed and choreographed by Martino Müller, produced by Flemish production company Music Hall.

He started as permanent guest artist at the NDM Ballet ensemble in the season 2021/2022. From November 2021 he joined us as the company member with soloist obligation.

Carmen choreografa Jiřího Pokorného představuje světoznámý příběh v novém světle
(13. 5. 2022)