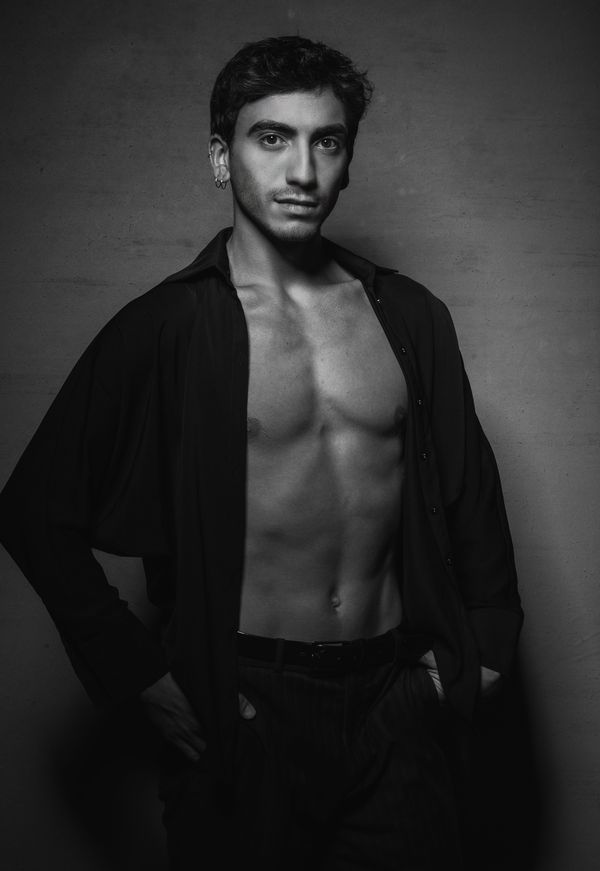 He was born in Brindisi, Italy where he received his ballet education in Centro Arte Danza (2009-2014). From 2014-2018 he studied at a ballet school in Basel, Switzerland (Ballettschule Theater Basel) under the guidance of Mrs Amanda Bennett, an American pedagogue and artistic director of the school. During his studies, he had the opportunity to cooperate with Ballett Theater Basel under the artistic guidance of Richard Wherlock, a British choreographer. He danced several solo parts in the ballet
The Nutcracker
and in choreographies of world artists, such as George Balanchine and Heinz Spoerli.
His first engagement in 2018 brought him to German Oldenburgisches Staatstheater (led by Antoine Jully, the artistic director). He had the opportunity to portray the roles in choreographies of the artistic director of the ensemble, but also of well-known authors, such as Gartha Graham -
Dark Meadow Suite
or Jacop Godani -
A.U.R.A.
He has won several awards for his dance performance, including first place in both categories (classical and contemporary dance) in the competition Youth America Grand Prix Paris 2017 in Paris. In 2018 he took part in a prestigious choreographic project Prix de Lausanne with the choreography of
Grinding the Teeth
made by Goyo Montero; at an international competition Youth America Grand Prix in Lincoln Centre in New York he was selected as one of 12 top dancers.
In 2021/2022 he joined the ballet ensemble of the National Moravian-Silesian Theatre as a corps de ballet with soloist obligations. Since the beginning of his engagement, he has appealed to the Ostrava audience not only for his interpretive and technical skills but also for his distinctive charm. He is making a name for himself in the field of classical ballet as well as in any other style and genre of the broad spectrum of contemporary dance theatre. He can be seen on the stage of the National Moravian-Silesian Theatre, such as in the role of the Chevalier Danceny in the ballet
Les Liaisons dangereuses (Dangerous Liaisons)
choreographed by Krzysztof Pastor, Bob Cratchit in the ballet
The Nutcracker - A Christmas Carol
, or in the role of Don José in the play
Carmen
, choreographed by Jiří Pokorný, for which he was nominated for the Thalia Award for the seasons 2020-2022, which is his biggest individual creative success so far.

In September 2022 he took the position of the soloist with corps de ballet obligations.