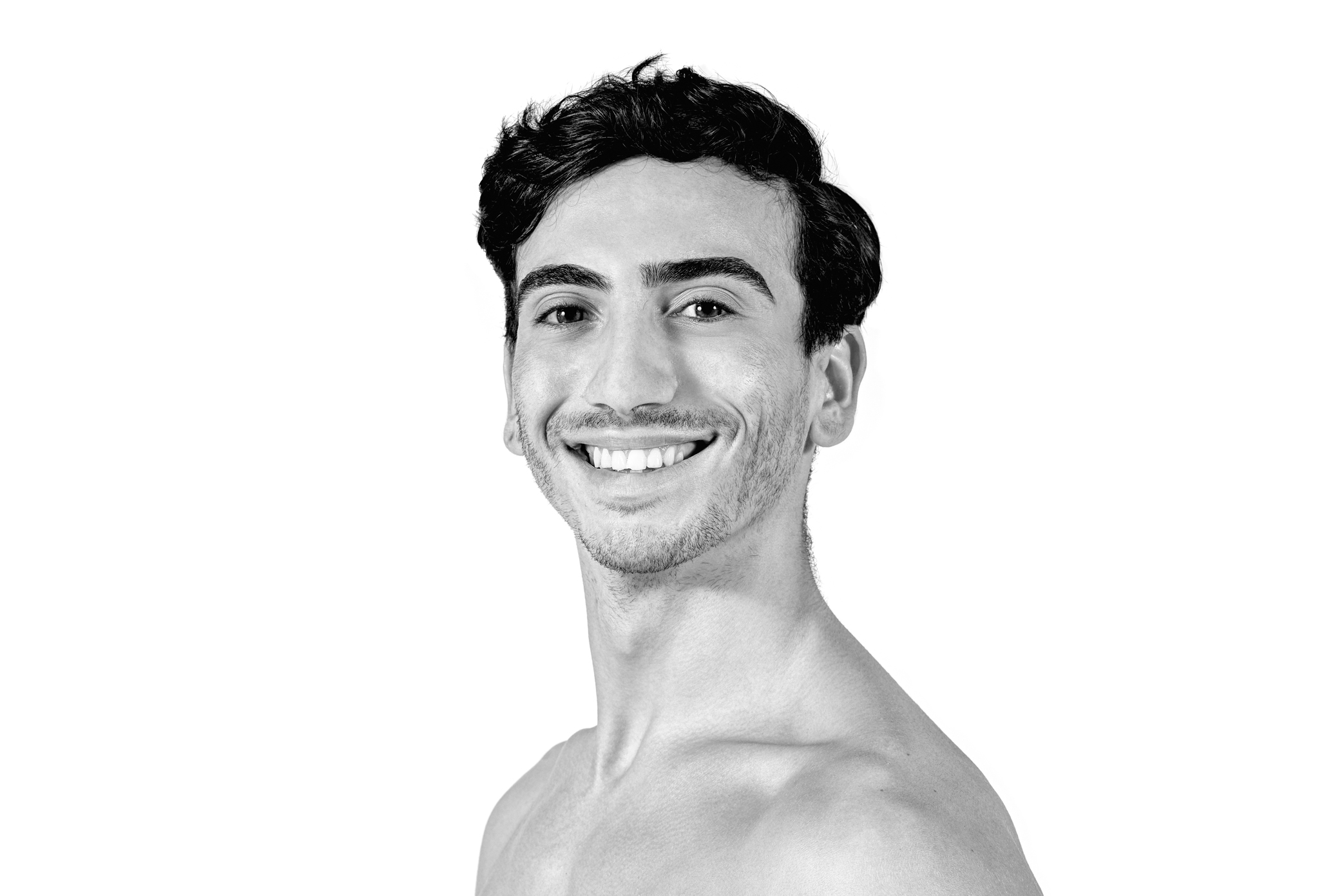 He was born in Brindisi, Italy where he received his ballet education at Centro Arte Danza (2008-2014). Between 2014-2018 he studied ballet school Ballettschule Theater Basel in Switzerland. under the leadership of American pedagogue and artistic director of the school Mrs. Amanda Bennett. During the studies he had the opportunity to cooperate with Theater Basel artistically directed by british choreographer Richard Wherlock at that time. He danced several soloist roles in ballet Nutcracker and in choreographies made by world-known creators such as George Balanchine and Heinz Spoerli.

His first contract in 2018 brought him to German Oldenburgisches Staatstheater. He had the chance to create roles in choreographies by the artistic director Antoine Jully, but also in those made by well-known authors like Martha Graham – Dark meadow suite or Jacopo Godani – A.U.R.A. He created his own choreography Bébé Funk for young choreographers' evening (members of the ballet ensemble in Oldenburg) called 1,5 m.

For his dance performances he gathered couple of prizes including 1st in both categories (classical and contemporary dance) at Youth America Grand Prix Paris competition in Paris. In 2018 he participated in prestigious dance project Prix de Lausanne with choreography Grinding the Teeth by Goyo Montero. At international competition Youth America Grand Prix at Lincoln Center, NYC he managed to land among Top 12 winners.

In season 2021/2022 he joined the NDM ballet ensemble as company member with the soloist obligation.

Carmen aneb Kdo je tady zvíře?
(21. 5. 2022)
Ostravská Carmen odhaluje Zvíře v nás
(14. 5. 2022)
Carmen choreografa Jiřího Pokorného představuje světoznámý příběh v novém světle
(13. 5. 2022)