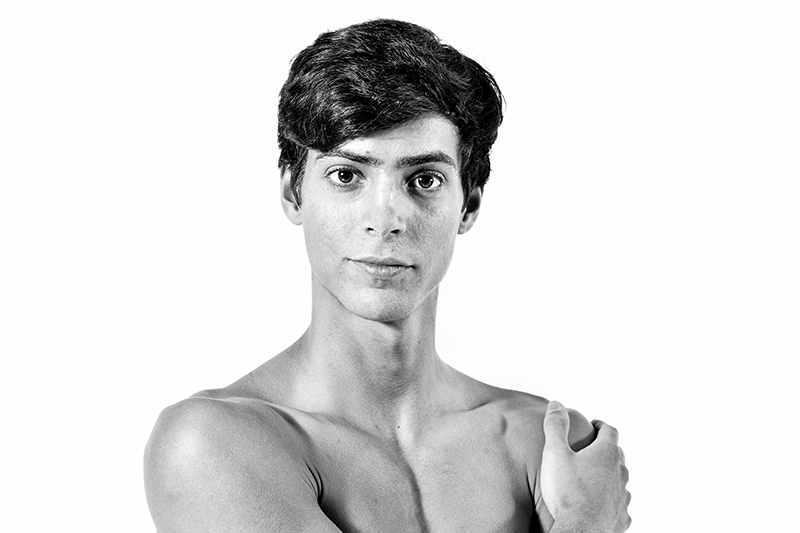 Since 2018/2019 season first soloist of ballet NDM.
He was born in Madrid, Spain, where he also got his dance education. In 2012 and 2013 he won two Spanish international competitions and thanks to them he was a host at ballet gala in Bavarian State Opera.
In 2013/2014 season he was demisoloist of ballet theatre in Sibiu, Romania, at spring 2014 he got contract in ballet NDM where he was named as soloist with company obligation in 2016/2017 season and moreover in 2018 as first soloist for the 2018/2019 season. On stage he performed main roles of d'Artagnan and Aramis in Three Musketeers, Benn and Prince Siegfried in Swan Lake, knight Danceny in Dangerous Liaisons.
He was among wider nominations of Thálie Award in 2015 for the role of Prince in the Cinderella ballet, in 2016 for the role of Robin in Midsummer's Night Dream ballet and in 2019 for the role of Basil in Don Quijote ballet.
In 2nd year of Moravian-Silesian Culture Awards Jantar in 2018 he got award for role Basil in Don Quijote and at VI. International Ballet Competition Pilsner 2018 for dancers under 25 years of age he got second prize.
Romerovo baletní Sólo: vytančil si Cenu Thálie
(12. 10. 2022)
Production team - Season: