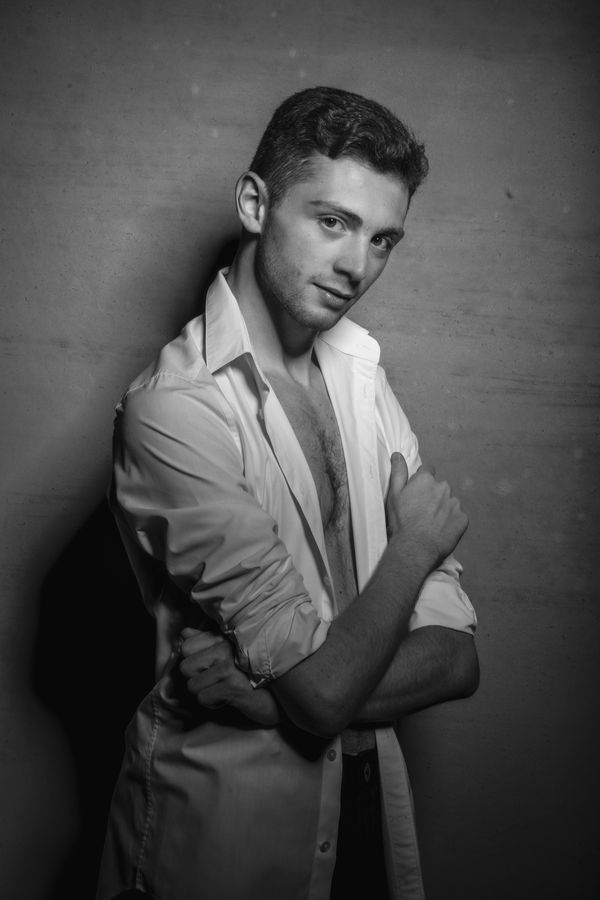 He was born in Bari in south Italy where he got his dance education at private school Héron Danza Musica e Spettacolo. In 2016-2017 he studied at dance academy Scuola di Ballo Accademia Teatro alla Scala in Milano and in 2017-2019 at education centre AIDA (Centro Formazione Aida) in Milano and concurently was member of junior ensemble AIDA. He finished his one-year study at Scuola di Ballo Accademia Teatro alla Scala, Milano in 2020. During the studies he had an opportunity to participate in educational courses with eminent pedagogues and choreographers like Heinz Spoerli, Aaron S. Watkin, Frédéric Olivieri and Isabelle Ciaravola.

He guested in Milanese ballet ensemble Balletto di Milano Company where he worked with choreographers such as Giorgio Madia (Cinderella), Federico Mella a Alessandro Torrielli (Sheherazade).

In season 2021/2022 he joined the NDM ballet ensemble as permanent guest artist. From October 2022 he joined the ballet ensemble of the National Moravian-Silesian Theatre as a corps de ballet with soloist obligations.