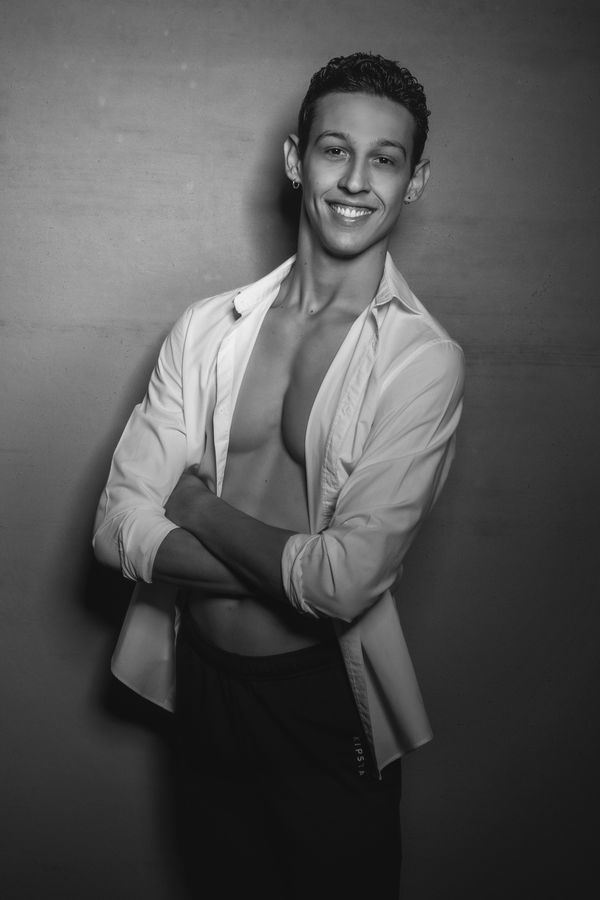 Franco was born in the province of Villa Clara, Cuba. He began preparing for a career in dance at the age of 9, studying at the Olga Alonso González Dance School. At the age of 15, he joined Vicentina de la Torre Academy of Arts in Camaguey (2013-2017). Here he subsequently gained an engagement in which he had the opportunity to dance solo and demi-solo roles in the classical repertoire such as the Prince in The Nutcracker, Gilberto in Flames of Paris, Pas de Trois in Swan Lake, Pas de Deux in Paquita, Pas de Deux in the Flower Festival in Genzano choreographed by Augusto Bournoville. He has also included contemporary works of Alberto Méndez González, a notable choreographer, in his repertoire.
In 2019 he became part of the Romanian ensemble Sibiu Ballet Theatre where he as a chorus dancer performed in Swan Lake, The Nutcracker, but he also portrayed a solo role in the Arabian dance in The Nutcracker, the role of Conrad in Le Corsaire and Vronsky in Anna Karenina.
In 2022/2023 he joined the ballet ensemble of the National Moravian-Silesian Theatre as a corps de ballet with soloist obligations.