ELISABETH GIBIAT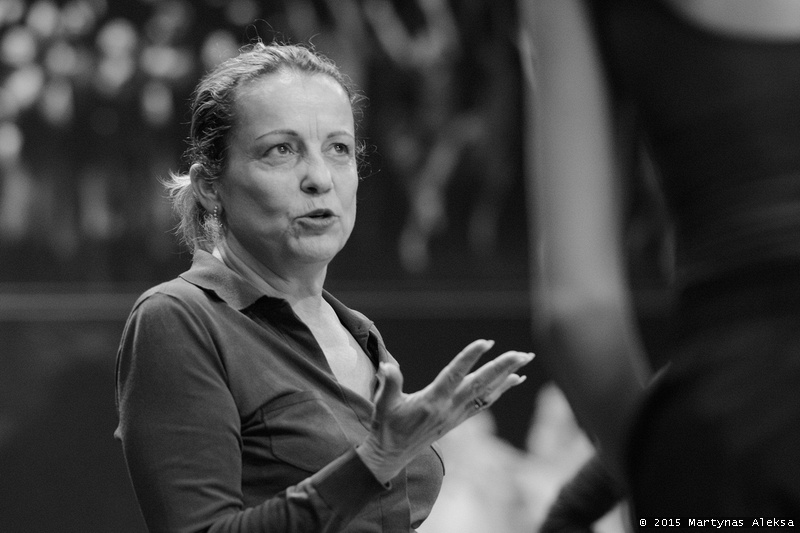 As Artistic Executive since 2011, Elisabeth Gibiat is assisting Itzik Galili in his creations and resetting his works all over the world.
She is also acting as manager, artistic administrator and coordinator. In August 1997, invited by Artistic Director Iracity Cardoso, Elisabeth joined the Ballet Gulbenkian as Rehearsal Director and Ballet Master. In Lisbon, she met Itzik Galili, Artistic Director of the NND/Galili Dance and guest choreographer at the Ballet Gulbenkian, and was invited to join him in 2001 as Assistant Artistic Director of the NND/Galili Dance, and in 2009 of the Dansgroep Amsterdam, to create and implement his artistic vision.
As a Ballet Master, Elisabeth has been teaching company classes (ballet and contemporary) and as Rehearsal Director was responsible for Itzik Galili's work and for the works by the following guest choreographers: Jiri Kylian, William Forsythe, Rui Horta, Ohad Naharin, Angelin Preljocaj, Stijn Celis, Tero Saarinen, Meryl Tankard, Né Barros, Mark Baldwin…
As a Guest Teacher since 1988, she has been teaching ballet and contemporary classes and directing workshops, in schools and in companies.
Production team - Season: