Jaroslav Kosec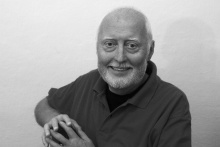 He was born 22 November 1949 in Košice. In years 1964 - 1968 he studied at the secondary school and then he continued his studies at the State Conservatory in Bratislava, from which he graduated in 1974. In his 5th and 6th year of the conservatory, Kosec sang in the Slovak Philharmonic Choir in Bratislava. For a year he was a soloist of the Nova Scena Theatre in Bratislava. Then, in 1975 he became a soloist in the State Opera Banská Bystrica, in 1983 in Olomouc, and since 1985 he has been a soloist of the NMST in Ostrava.
Since 2002 he has been teaching at the Janáček Conservatory in Ostrava.
Kosec's repertoire includes over 120 operatic roles, for example, Nabucco, Rigoletto, Renáto, Luna, Jago, Ford, Germont, Rodrigo, Amonastro, Prince Igor, Prince Galickij, Onegin, Figaro (Mozart), Count Almaviva (Mozart), Figaro (Rossini), Scarpia, Gianni Schichi, Escamillo, etc.

He has been a guest to several Czech and Slovak theatres: State Theatre Košice, National Theatre Bratislava, National Theatre Prague, Brno, State Opera Prague, Liberec, České Budějovice and other.
He has also appeared on several stages abroad: Belgium, France, Italy, Japan, Latvia, Monaco, Hungary, Germany, Poland, Austria, Spain, or Switzerland.