DRAMA
DIPLOMACY
Derniere Jan 12, 2022, 6.30 PM
Antonín Dvořák Theatre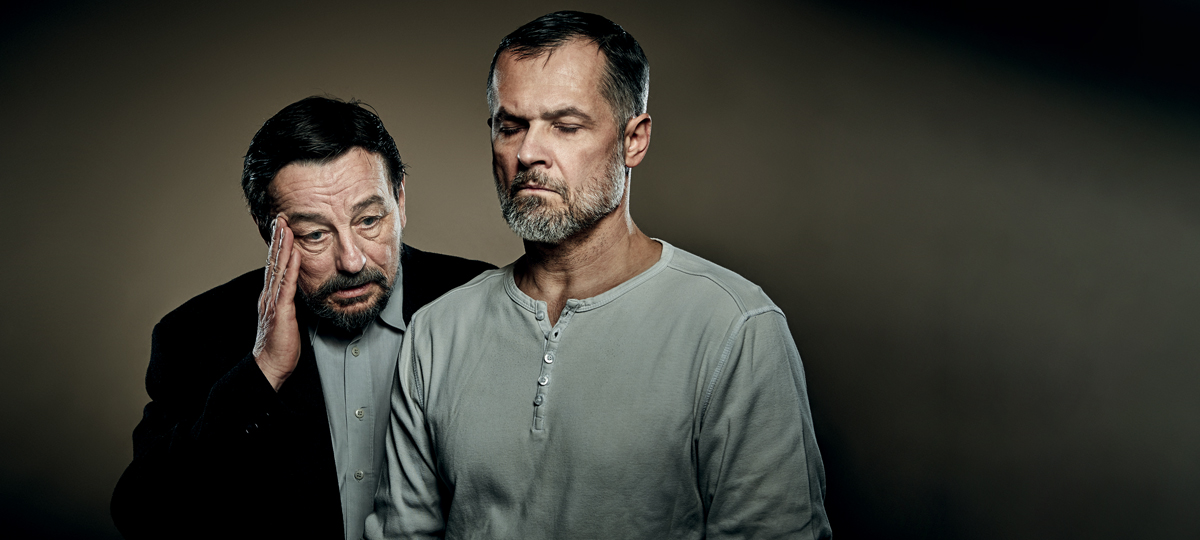 Detail
Realization Team / Cast
Show dates
Photo gallery
DIPLOMACY
- Derniere Jan 12, 2022
Derniere Jan 12, 2022, 6.30 PM - Antonín Dvořák Theatre
On the edge of the world in a way we know it…
Informace
Czech translation Kateřina Neveu
Stage director and dramaturg Vojtěch Štěpánek

"Mr Choltitz, what does a human life mean to you? Tell me—what is a life of one man? Are you determined to destroy all those lives that wait out there, in deed? And how many children, of the same age as your children are, will be among the dead? Have you thought about this?"

The twenty-second of August 1944. Sun rises over Paris. Allied forces move toward Paris in order to liberate the city from Nazi supremacy. But they have not a clue that Hitler issued an order to destroy the city completely, including the citizens. General von Choltitz, the military governor of France and a Silesian native, was commanded to do so. However, a Swedish diplomat Raoul Nordling surprises the General in his hotel room having a difficult task—to dissuade the General from obeying the order and to save the thousand-year-old city from the demolition. During a rousing and brilliantly developing line of reasoning, it seems that a sword of Damocles hangs over the General von Choltitz's head when coming across a brutal law according to which obeying the order means to condemn his own children to death.
Also, our lives are radically changing. The world that we knew has disappeared and we are not aware of what the current crisis costs. If it is impossible to save everything, how do we choose what to save and for what price?

The awarded French drama is a great insight into how a man in an extreme situation thinks, in which he has to choose between the world kindness and his own life. It also reminds us that it is not the society that has the fate of the world in its hands but concrete individuals whose morality and heroism may save our lives at moments in which tectonic plates of history collide right underneath us.

Buy tickets
Production team
Cast at date: Jan 12, 2022
Dates
Date
Time
Stage
Type
Detail
Tickets
Aug 25, 2021
7.30 PM
Antonín Dvořák Theatre
Premiere
show detail
Sep 1, 2021
6.30 PM
Antonín Dvořák Theatre
Repetition
show detail
Sep 3, 2021
6.30 PM
Antonín Dvořák Theatre
Repetition
show detail
Sep 11, 2021
6.30 PM
Antonín Dvořák Theatre
Repetition
show detail
Oct 12, 2021
6.30 PM
Antonín Dvořák Theatre
Repetition
show detail
Oct 27, 2021
6.30 PM
Antonín Dvořák Theatre
Repetition
show detail
Jan 6, 2022
6.30 PM
Antonín Dvořák Theatre
Repetition
show detail
tickets
Jan 12, 2022
6.30 PM
Antonín Dvořák Theatre
Derniere
show detail
tickets
Gallery